Rakaia Salmon Site Enhancement Project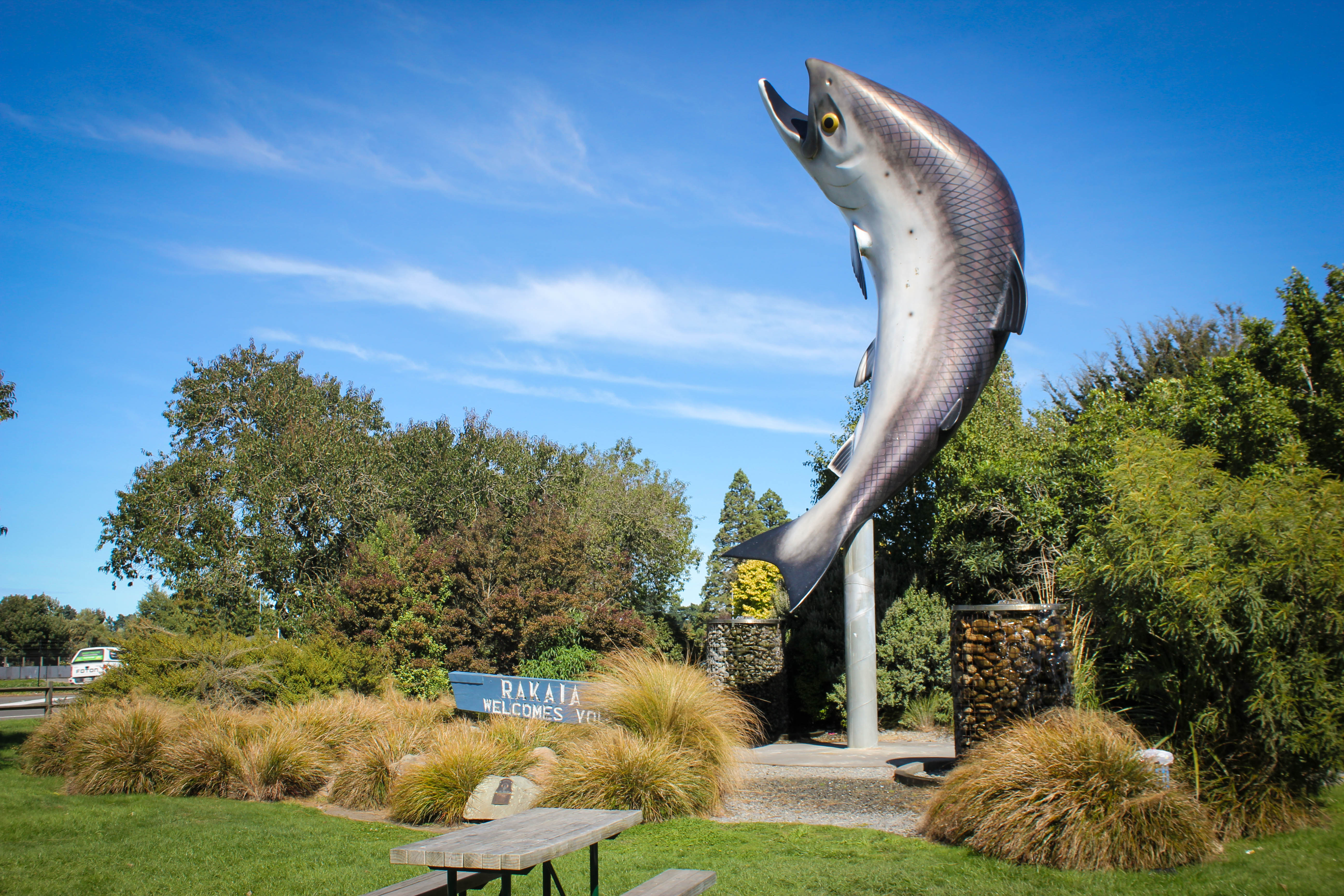 ​​​The Rakaia Salmon Site on State Highway 1 is used by local residents and has become a busy place to stop for visitors passing through the district. The Site needs to be enhanced to cope with increasing demand, high usage of toilets, and to improve the visual appearance through additional landscaping. This project aims to work with the community to improve the usability and appearance of the Site.​​
We are proposing the following enhancements to the site:
| | |
| --- | --- |
| Key feature | Explanation |
| New toilets | Replacing the existing toilets with a new ten-pan toilet block that provides wheelchair access, an external row of hand basins, a drinking fountain, and associated entrance paths with bollards |
| Solar powered rubbish bins | Installing an additional bin with internal compactors |
| Concrete paths | New hardstand centralised area that includes concrete paths of varying widths inlaid with wooden sleepers to provide year round dry underfoot access |
| Additional seating | Including picnic tables |
| Signage detailing Rakaia's history | Installation of a series of interpretative signage detailing the history of Rakaia to provide a short loop walk around the site |
| Playground equipment | Additional playground equipment and the centralisation of existing equipment within the site​ |
| Landscaping | Soft landscaping to include native garden area to provide shelter, improve aesthetics and control foot traffic |
| Dump Station | We have heard concern expressed with the current dump station and plan on relocating this out of the Salmon Site to an alternative location in Rakaia​ |
We know there are concerns amongst Rakaia residents that ratepayers are picking up the bill for toilets used mainly by tourists. This is the reason we have applied for funding from the Government. We have received nearly $740,000 towards this project from the Tourism Infrastructure Fund for the replacement of the toilets and some of the landscaping. The Rakaia Lions are generously contributing $20,000 towards this project and with Council have engaged a landscape architect to prepare a landscape plan. The remaining $198,000 will be funded from existing Council budgets that had been ring-fenced for upgrades in Rakaia's open spaces.​
View the site plan here.
We are accepting feedback until 5pm, 4 October 2019 - CLOSED
You can view the feedback
here
​. ​
In the media​
Have your say on the proposed Rakaia Salmon Site enhancements​ - Thursday 19 September, 2019