Road Information Map
​Do you want to know what has happened, or is about to happen work wise on our local roads? This includes the upcoming programmed works to be done in the way of resealing of roads, installing new footpaths and kerb and channel or even up-coming and current road closures? You can also see what has recently been completed.
This interactive road maintenance map​ is a quick and easy way for you to see what is going on where, when and for how long.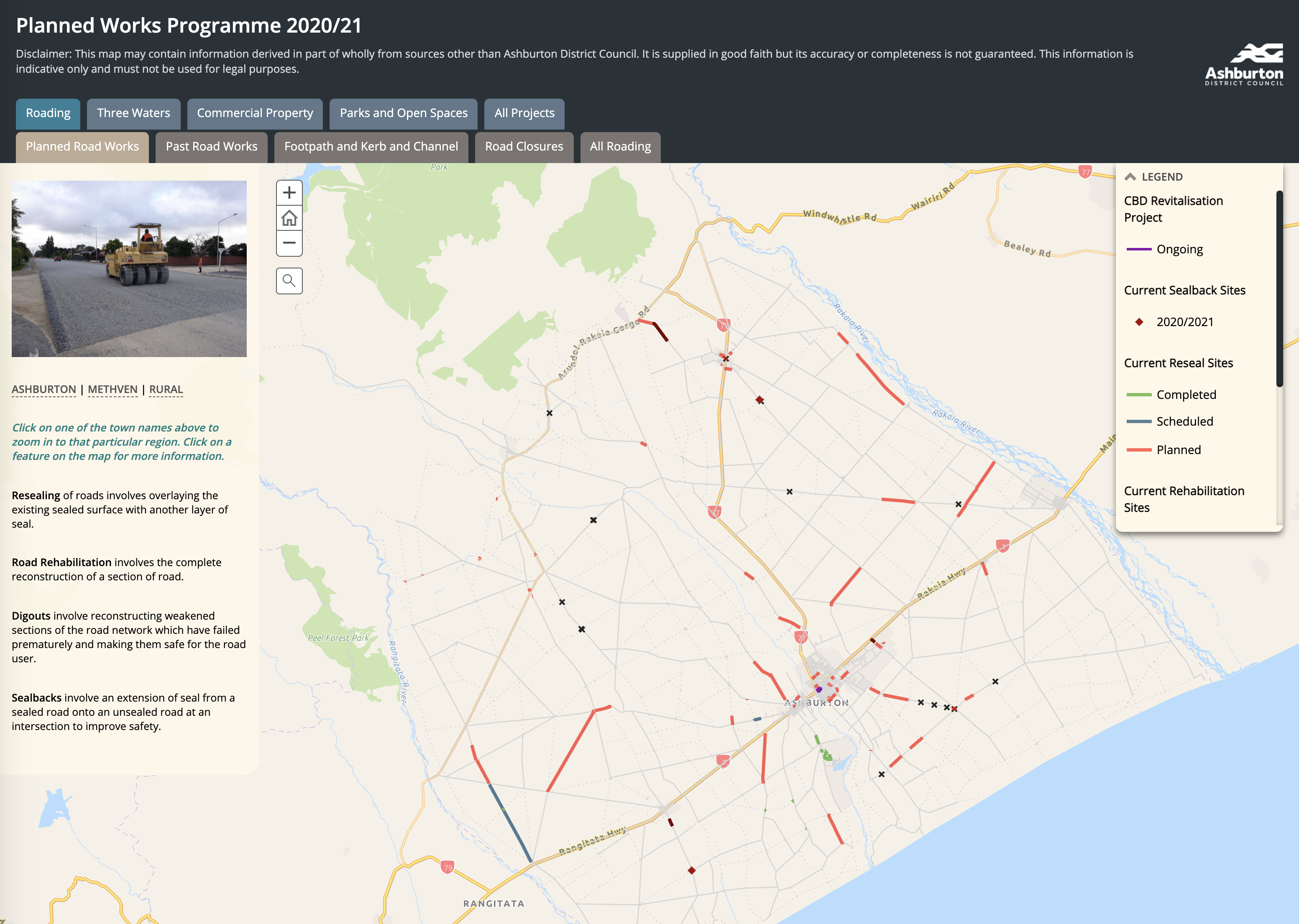 The map is a 'living document' and is regularly updated.
What if you find an issue on one of our roads?
If you are out and about and spot an issue that you think we need to be aware of – then the quickest way is by Snap Send Solve
This can be all manner of things such as potholes, road signs that have been damaged/vandalised, stock or water on the road or anything of concern that could impact other road users.