Ashburton Library and Civic Centre
​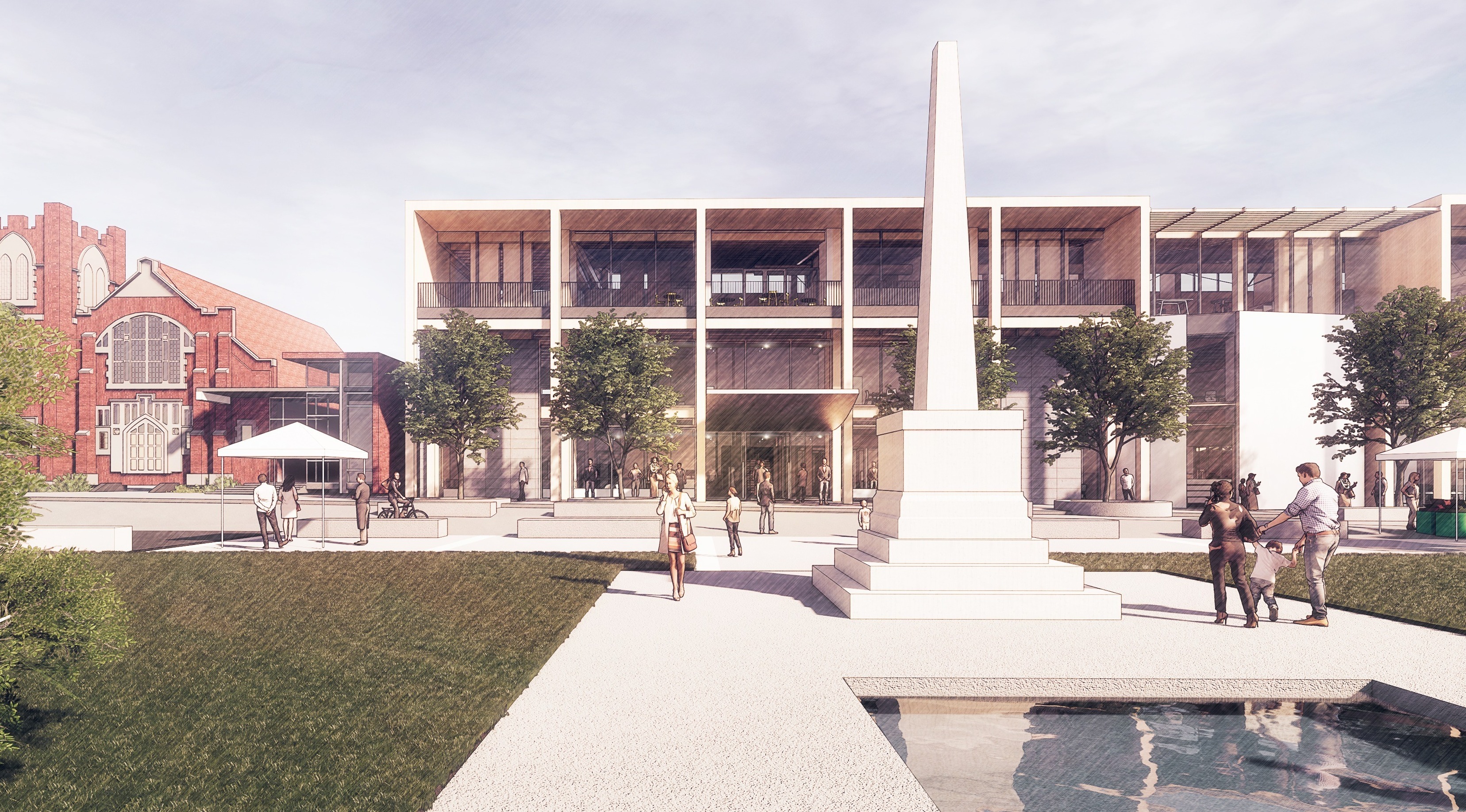 One of the key drivers for this project is to ensure our buildings meet the required strengthening of the Dangerous Earthquake Prone and Sanitary Buildings Policy. Council considers a higher level of strengthening is warranted, to ensure the safety of our residents and visitors.
In addition to this, the Council Chambers are our Civil Defence Headquarters for the district, as well as the location where we would co-ordinate a response from. Council wants to ensure it has an appropriate venue and believes it needs access to a purpose built emergency response centre built to Importance Level Four. This means its seismic capability is rated at level four and it can remain operational after a large earthquake.
Recently and more urgent is catering for a growing population, increasingly complex work programmes and a broader range of core services has resulted in additional staff being needed to properly service our community. The current Council office building is too small for current and future requirements and the continued pressure on staff accommodation has seen three departments of Council move out of the main administration building. Part of being able to provide great service to residents requires a building that works well and promotes efficient use of time and space. This is about improving how we do business with residents of our district.
The new building will include the library, civic centre, Civil Defence emergency operations centre, information centre and administrative areas, and be located at the Baring Square East site. The site will be designed to ensure alignment with the CBD revitalisation work and public parking will be included.
We believe the new Ashburton Library and Civic Centre will provide a fit for-purpose and enduring community facility for both current users and future generations. We are anticipating that the building will have a minimum 50 year life, so essentially we are considering the needs of our community in 2070.
in 2019, Council amended the 2018-28 Long-Term Plan. This amendment included the following decisions:
The library floor area be 2,450m2.
The Emergency Operations Centre will be built to IL4 standard (150m2) with the remainder of the building built to IL3 standard.
A dedicated fiscal envelope of $3 million has been included for the provision of additional environmentally sustainable design (ESD) features in the building, subject to Council approval of cost-benefit analysis of the features.
Laminated timber be included in the design, subject to Council approval of cost-benefit analysis of the use of this material and noting that any premium related to the use of laminated timber shall be funded from the dedicated fiscal envelope for environmentally sustainable design.
The 2018-28 Long-Term Plan amendment included a budget of $51.6 million. Since then, the budget has been increased to $56.75 million, to allow for contingency due to the uncertain market impacted by Covid-19. $20million has been received from the Government's 'shovel ready' project funding, which has effectively offset the increased project cost and reduced to original financial input from ratepayers.
The detailed design was completed in August 2020, and the building of the facility commenced in early 2021. Completion is expected by end of 2023.
This project will also consider what the most efficient and best use is for the former County Council building and how to deal with the earthquake-damaged Ashburton Library.