Ashburton Library and Civic Centre
​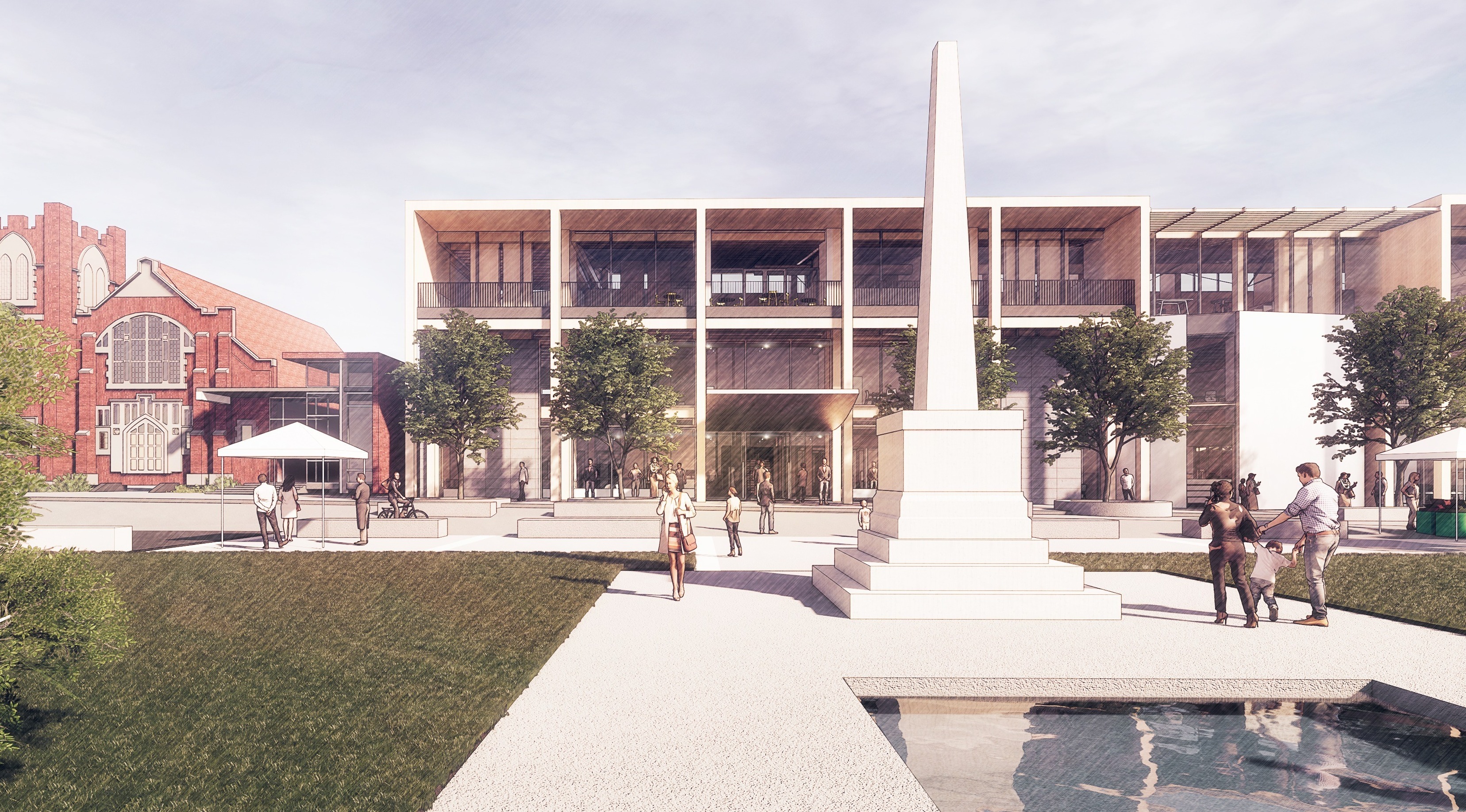 One of the key drivers for this project is to ensure our buildings meet the required strengthening of the Dangerous Earthquake Prone and Sanitary Buildings Policy. Council considers a higher level of strengthening
is warranted, to ensure the safety of our residents and visitors.
In addition to this, the Council Chambers are our Civil Defence Headquarters for the district, as well as the location where we would co-ordinate a response from. Council wants to ensure it has an appropriate venue and believes it needs access to a purpose built emergency response centre built to Importance Level Four. This means its seismic capability is rated at level four and it can remain operational after a large earthquake.
Recently and more urgent is catering for a growing population, increasingly complex work programmes and a broader range of core services has resulted in additional staff being needed to properly service our community.
The current Council office building is too small for current and future requirements and the continued pressure on staff accommodation has seen three departments of Council move out of the main administration building.
Part of being able to provide great service to residents requires a building that works well and promotes efficient use of time and space. This is about improving how we do business with residents of our district.
This project will consider what the most efficient and best use is for the former County Council building and how to deal with the earthquake-damaged Ashburton Library.
Council has budgeted approximately $16 million for the project over the first three years of the plan with $900,000 in 2015/16 to undertake a review of options and begin progressing the best option. This is a big project with a number
of options.
Opus Architecture were engaged to undertake a Feasibility Study for Ashburton District Council's Administration and Library Facilities.​ The second round of this public consultation closed Monday 19 September 2016.
View the consultation document that details the project and site options.
The final report on the Ashburton District Council Library and Administration Facility Feasibility Study - Preferred Site Option became available Thursday 26 January 2017​​.