Mayor welcomes second bridge as key strategic project in Govt transport statement
Published: 24 August 2023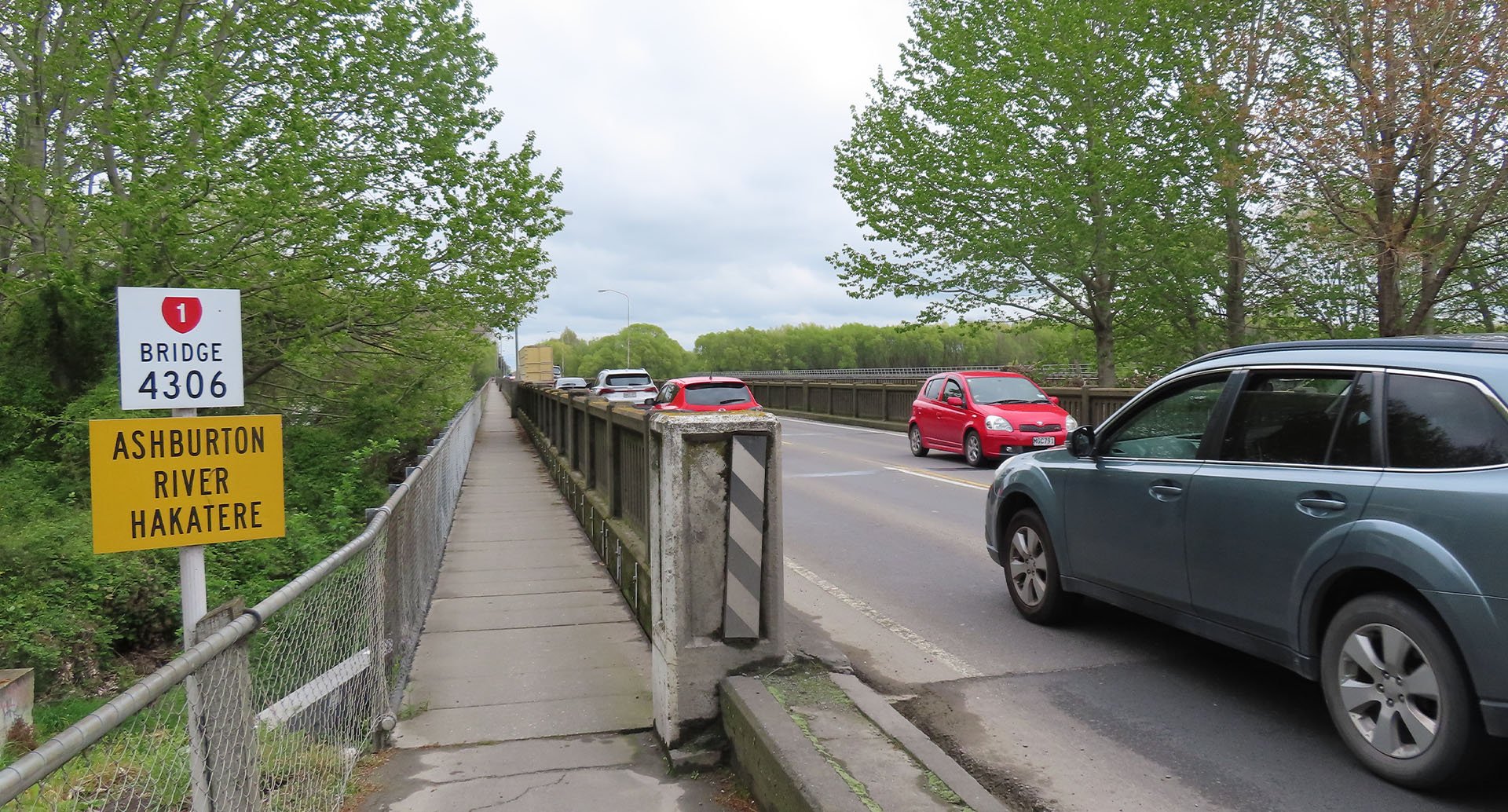 Ashburton Mayor Neil Brown has welcomed today's announcement that building a second urban bridge over the Ashburton River is part of the Government's land transport priorities in the next three years.
Mayor Brown said two big floods in the river in the past two years had highlighted the vulnerability of Ashburton's existing State Highway 1 bridge, and the main freight route for the whole South Island.
"This is great news and we're hopeful that Government will be funding the whole project, which involves building a new bridge and connecting roads. This means our communities in Ashburton and Tinwald will be more resilient and can breathe easier in big weather events, as will all towns and cities south and north of Ashburton that rely on State Highway 1 to move freight and people."
Minister of Transport David Parker announced the Government's draft Policy Statement for land transport today and the document listed Ashburton's bridge as one of 14 key strategic projects for Waka Kotahi to consider as it develops its next National Land Transport Plan.
Mayor Brown said work on the second bridge off Chalmers Avenue and connecting roads could begin quickly and the project was expected to take two years to complete. It could cost up to $113 million.
"Ashburton is a winner in the land transport plans of Government, and those who want to be in Government, so I am pleased for our district and the people who live here.
"A second bridge means our town will not be split in two if the existing bridge closes and it will provide another option for people driving, walking or cycling. Moving some road users off the state highway will also ease congestion through Tinwald, which will improve road safety.
"All the work we have done on the business case so far and the land Council has acquired means that construction can start as soon as next year."
Council will be making a submission on the draft land transport statement. The document is out for public consultation until 15 September.
---
More News