Kids and Teens
Summer Reading Challenge
#challengeyourself
The youth summer reading challenge is back. All you have to do is choose activities and complete them to earn points. Your earnt points put you in the draw for a Whitcoulls Voucher. You can accelerate your entry by taking on a SUPER challenge. Download your challenge card here.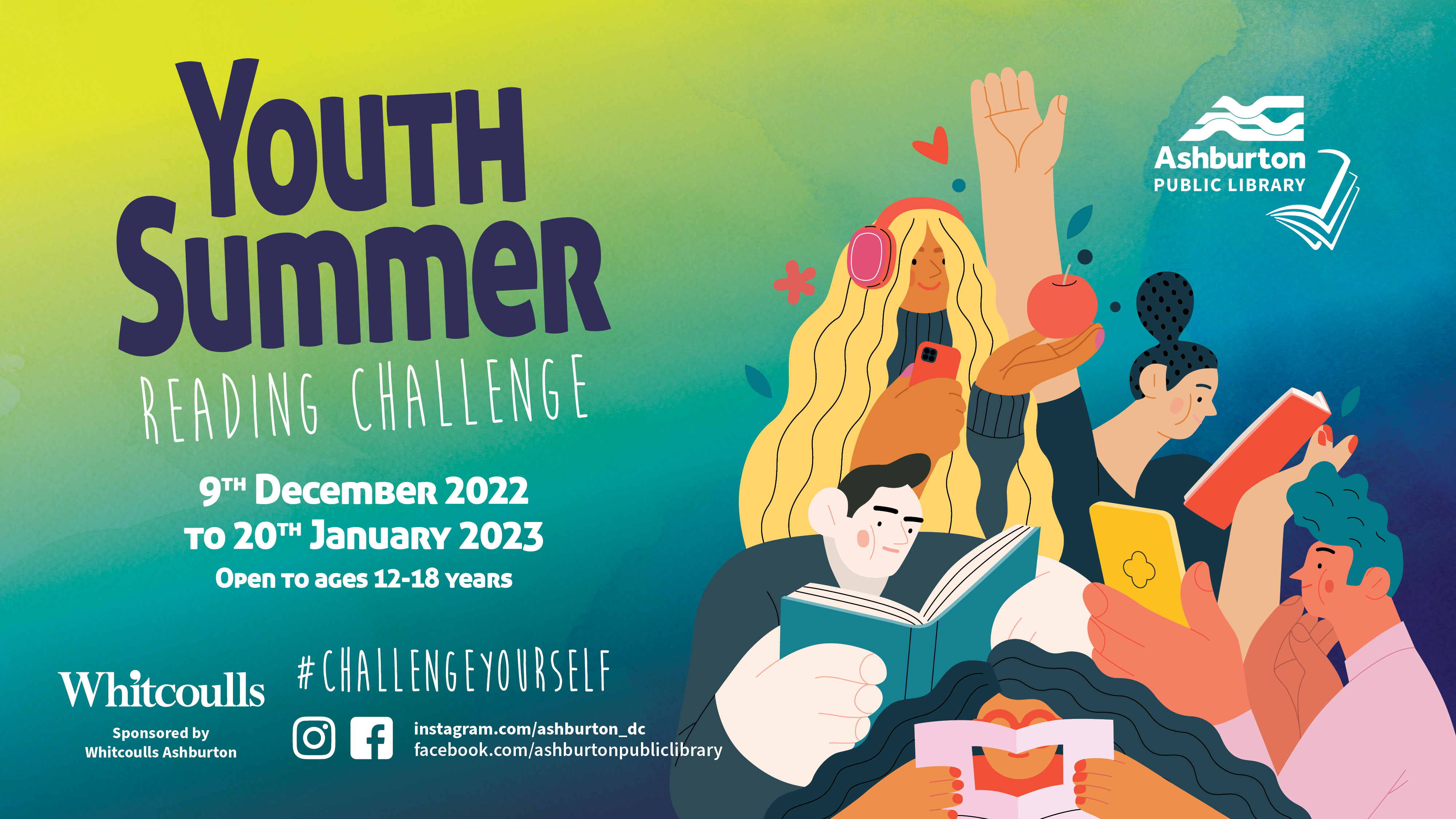 What teen events/programmes would you like? Have your say
DM us via Facebook Ashburton Public Library
DM us via Instagram @ashburtonlibrary
Or email us at library@adc.govt.nz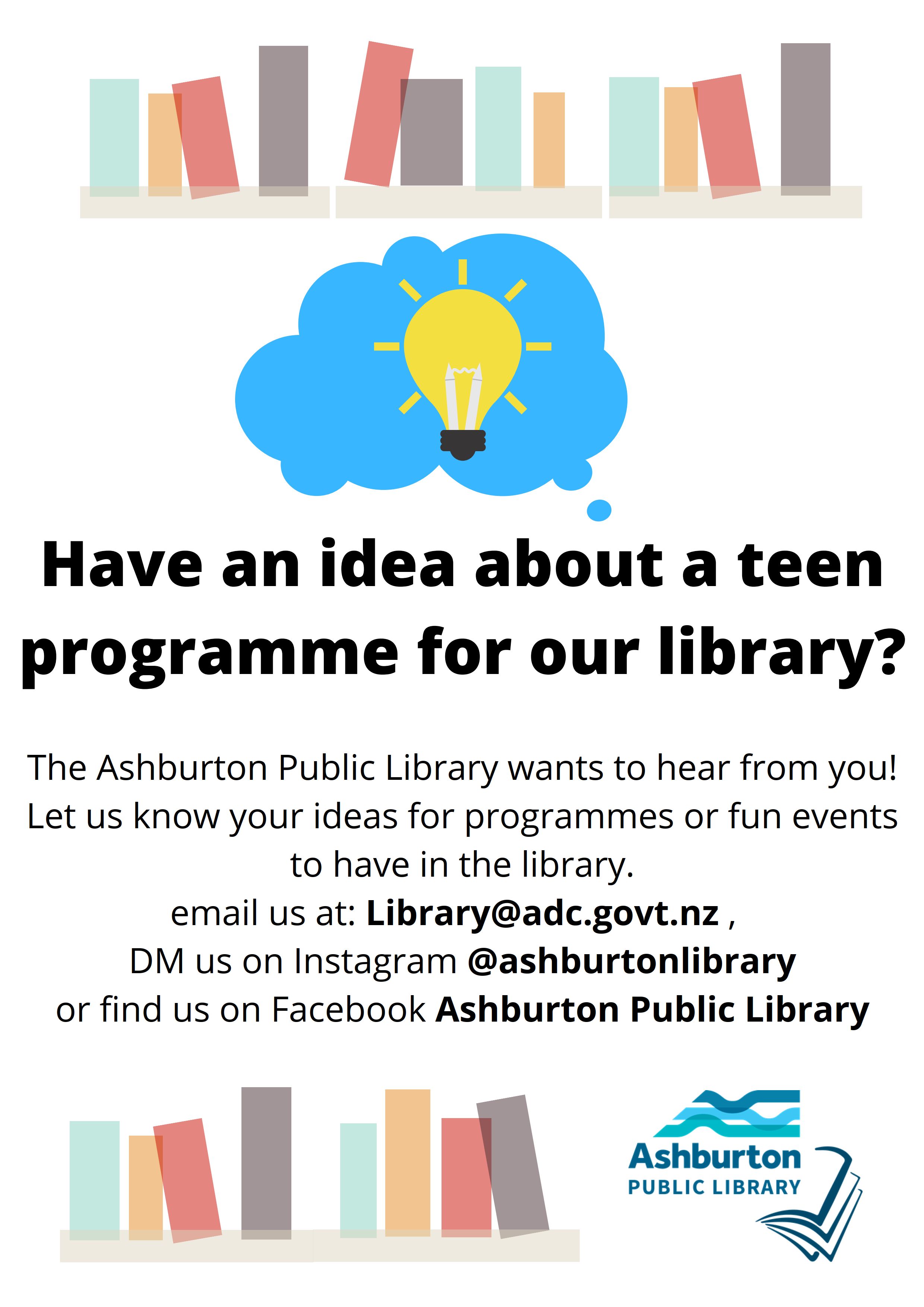 Dungeons and Dragons
The library will be hosting a D & D Club on Tuesdays 4-5.30pm. For further information or to register your interest, contact the library library@adc.govt.nz or phone 03 308 7192.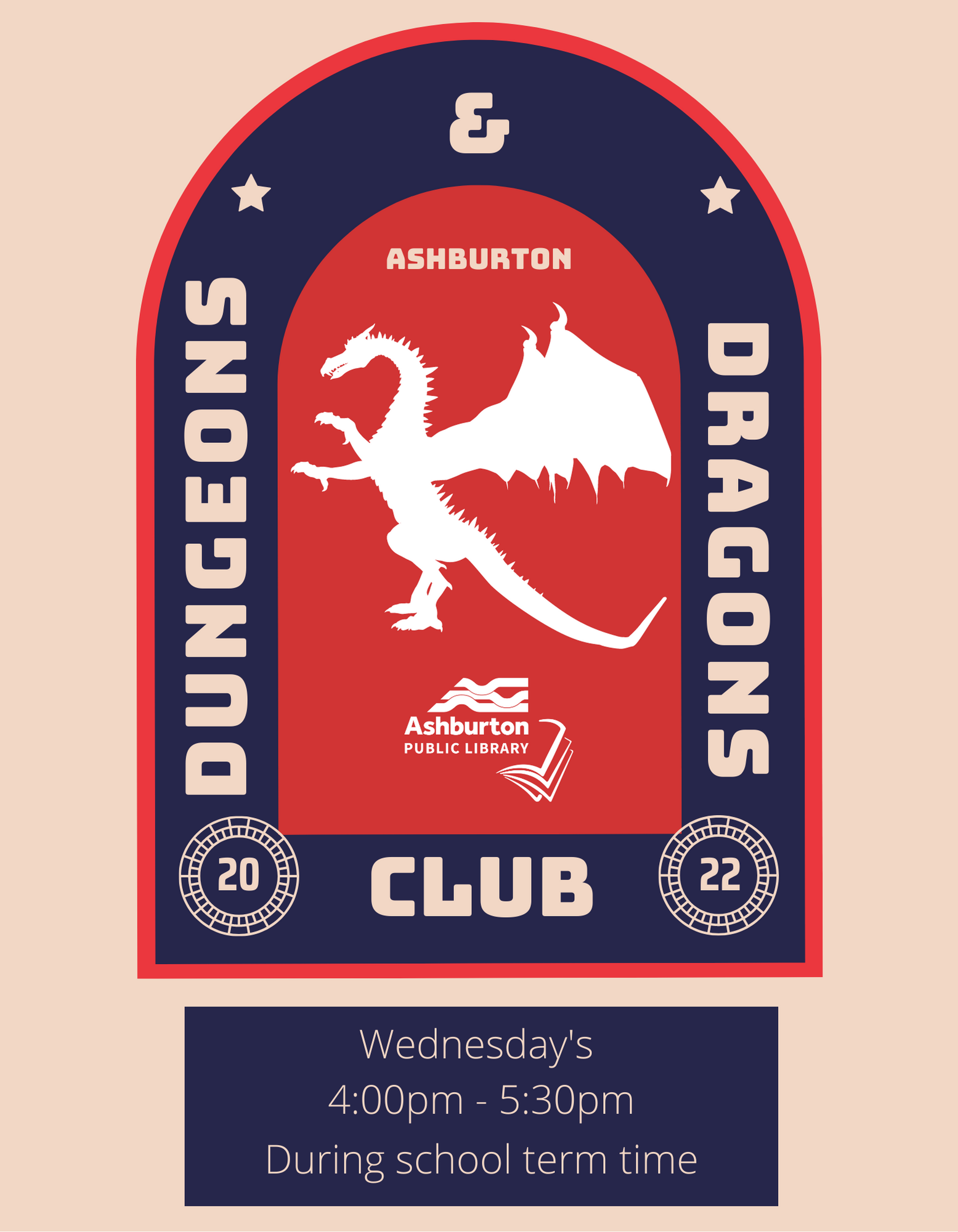 Young Adult Collection
Our young adult collection has a great selection of graphic novels, manga, magazines and DVDs. There are plenty of wonderful books in the fiction and non fiction areas. Read a selection of our book reviews here
Study Resources
If you are looking for an answer to a question or need reliable information for a research project try our resources – books, archives and free internet.
AnyQuestions

helps you find useful, accurate, online information for your homework.

Studyit

is a Ministry of Education site for NCEA maths, science and English students. It is safe and free.
Careers
If you are looking to start your career, have a look at some of these sites:
FREE Oculus Quest 2 VR Sessions
Try and get the high score on Beat Saver
Bookings available in 30 minute time slots during normal opening hours - phone 03 308 7192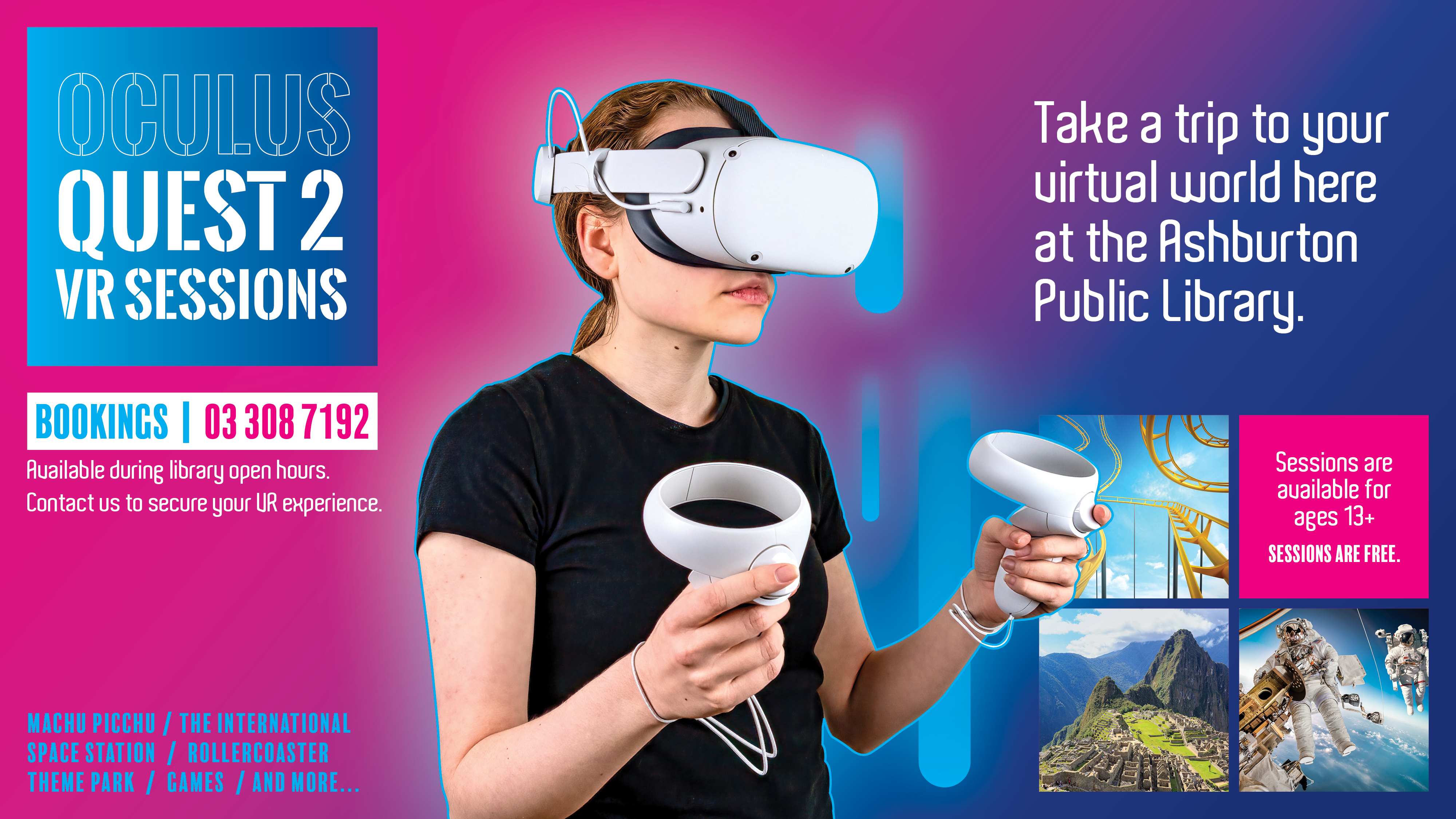 Human Interest / Death / Abuse
A tale of two very different worlds that have both been shattered by the loss of loved ones. It is both Tragic and full of hope, thanks to a dog named Boy!
The kennel has been JC's home ever since his adoptive father locked him inside.
As the hours pass, he tells his dog Boy, the story of how he came to this country. He tells him about his family, the orphanage and the Haitian earthquake that swept everything away. And how his adoptive mother Melanie rescued him and life started to feel normal again.
That is until JC did something so bad that he and Boy were banish to the kennel.
This book was the winner of the Costa Children's Book Award 2016
Recommended for boys and girls - 13 years and over
Riff-Raff's Summer Reading Challenge
The summer reading challenge is back with a new look. Read and collect stamps. Land on a blue star and collect a prize. Complete the form and go into the main draw. To gain extra chances, why not try out some challenges.
The challenge starts 14th December and finishes with the main prize draw on 20th January 2023.
Summer Burty Challenge
The ever-popular Burty Challenge is here for the summer.
Complete tasks and go in the draw to win a family pass to Opuke Thermal Pools.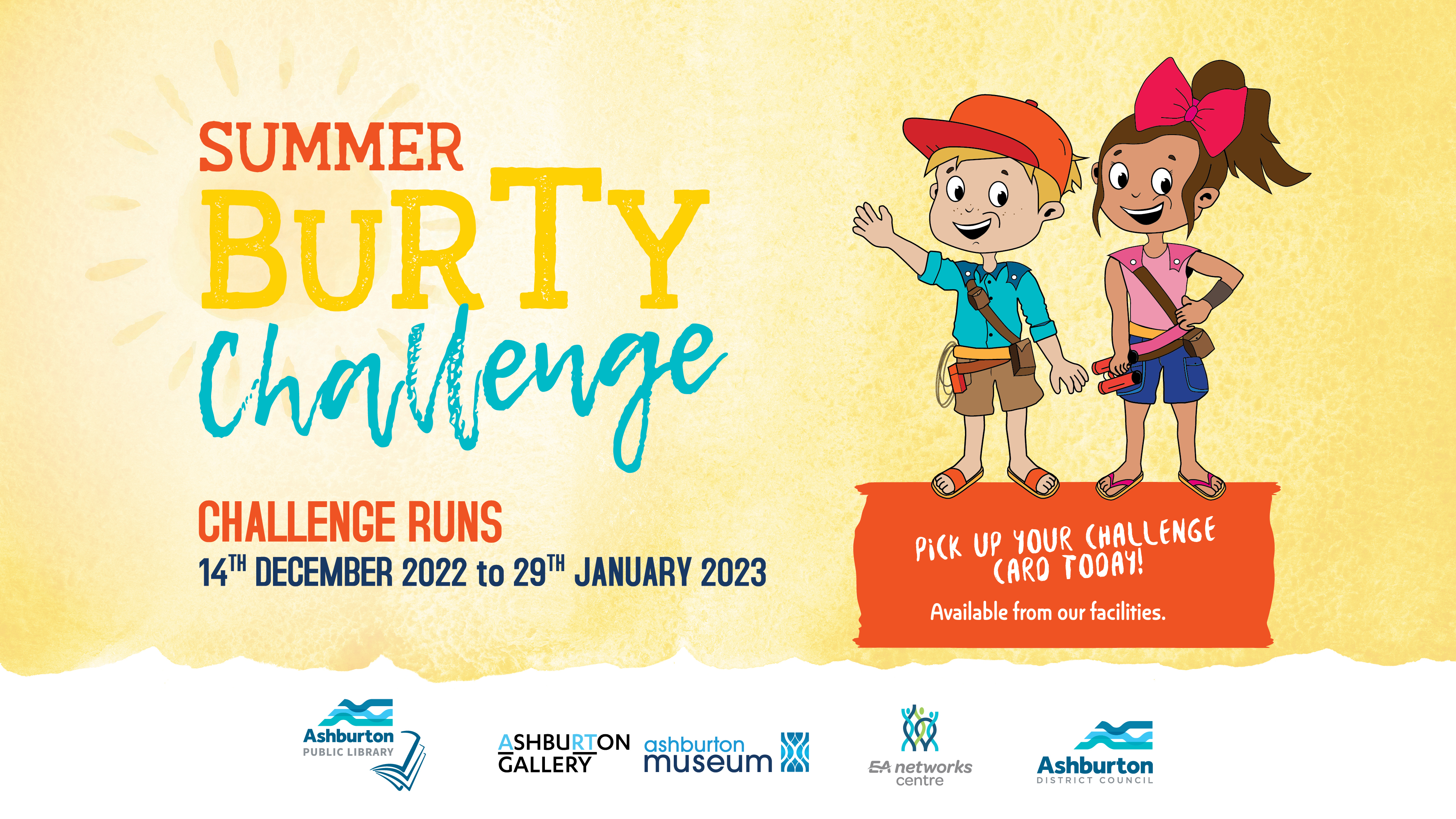 LOTE Online for Kids
LOTE online allows children to enjoy the wonder of books in World Languages from the comfort of your own home. Each book is provided with an English translation to help develop multilingual reading and listening skills. Click here to find out what else LOTE offers
Pi Box Arrives in the Library
"Pi Box?" I hear you say. Yes the Children's Library has acquired an arcade system that Jonathan calls the Pi Box. The arcade system is a home built system using a Raspberry Pi Zero to power the games that have been created by the children in the Microbytes Coding Club and loaded on. The Pi Box is available to play in the Children's library. Come along and test your skills against the masterminds of the coding club's creations.
To play these games on our website follow this link: Coding Club Games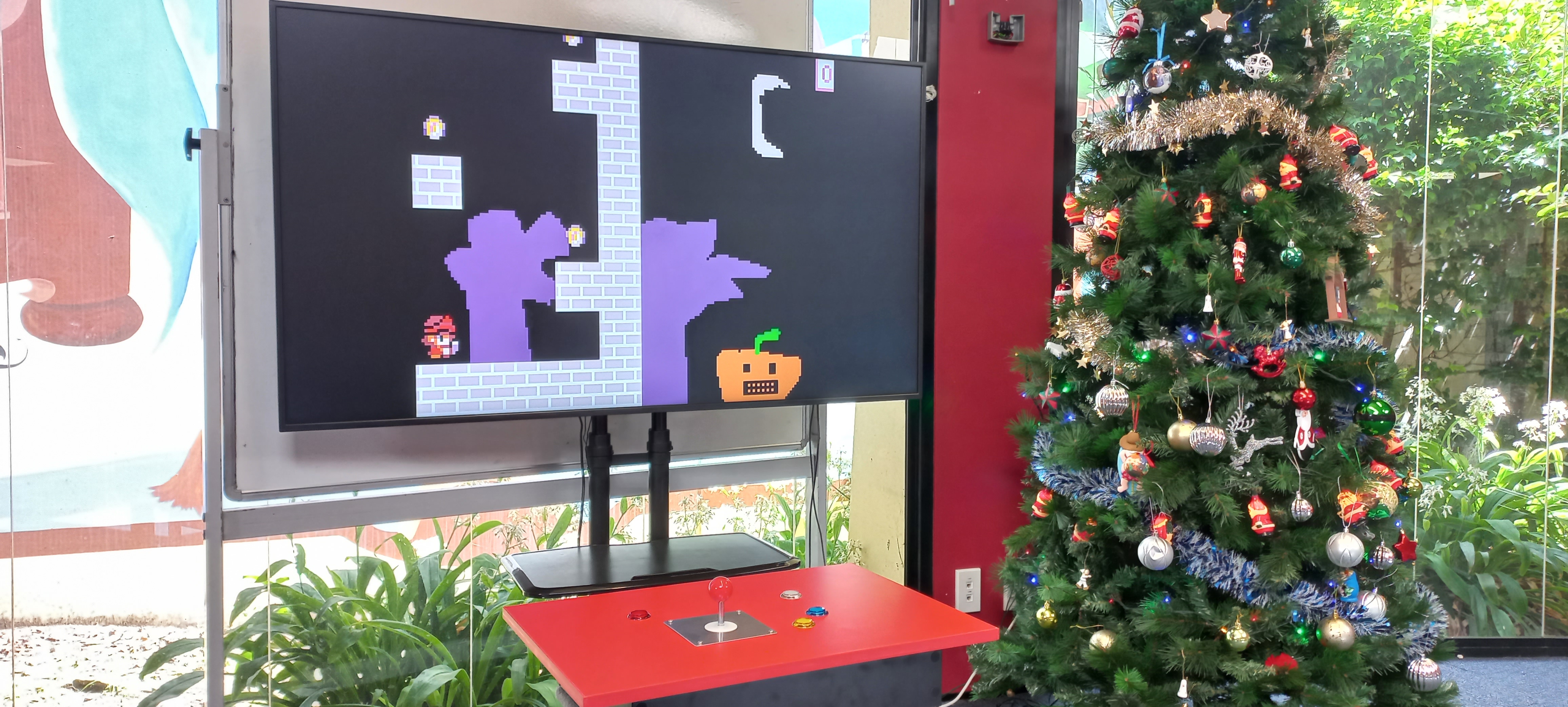 Microbytes Coding Club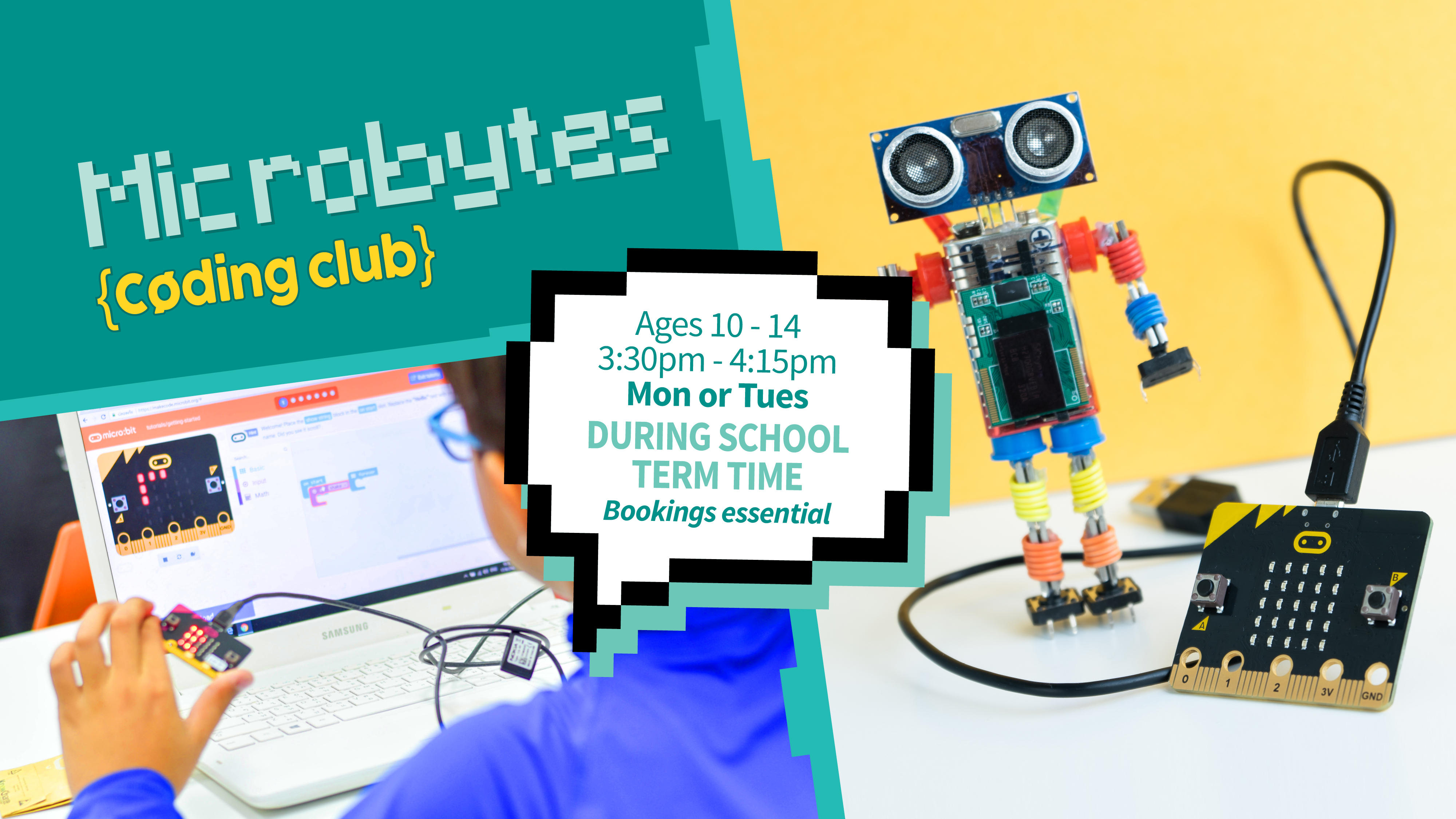 Ever wanted to design your own games or programme a robot? Do you have an interest in coding?
Come along to Microbytes and tinker with the BBC Micro:bit and Kitronik Arcade, learn to make games, design tools and see your coding come to life!
Where: Ashburton Public Library
When: Mondays or Tuesdays during school term time
Time: 3:30pm - 4:15pm
Age: 10-14 years
Bookings essential
Story & Rhyme Time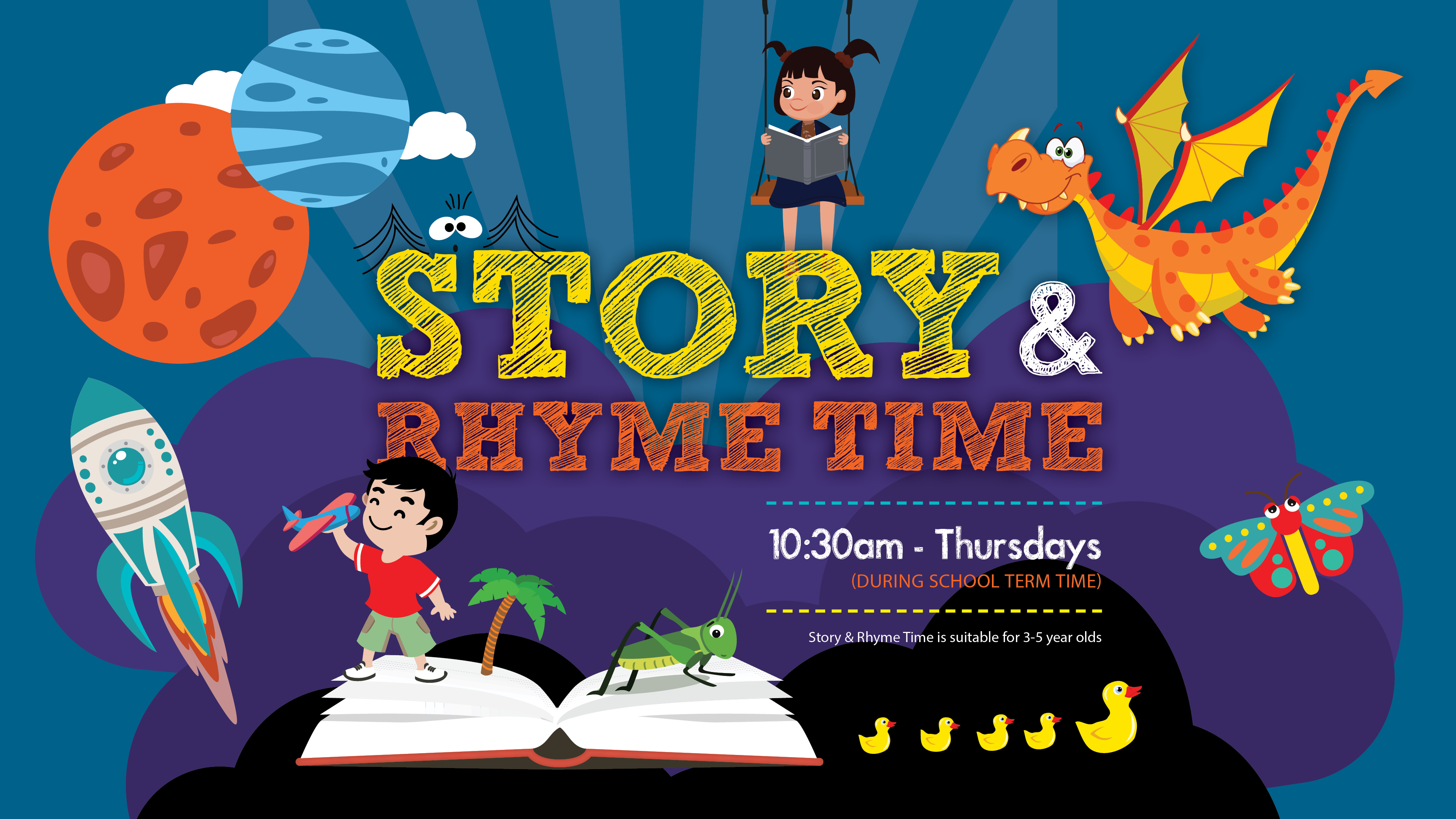 Story & Rhyme Time is suitable for 3-5 year olds and includes fun stories and interactive rhymes and fingerplays. It's a great chance to interact with others while engaging with and enjoying the wonders of language.
Come and meet others and enjoy some stories with your preschooler!
Where: Ashburton Public Library
When: Every Thursday during school term time
Time: 10:30am
​​Wriggle & Read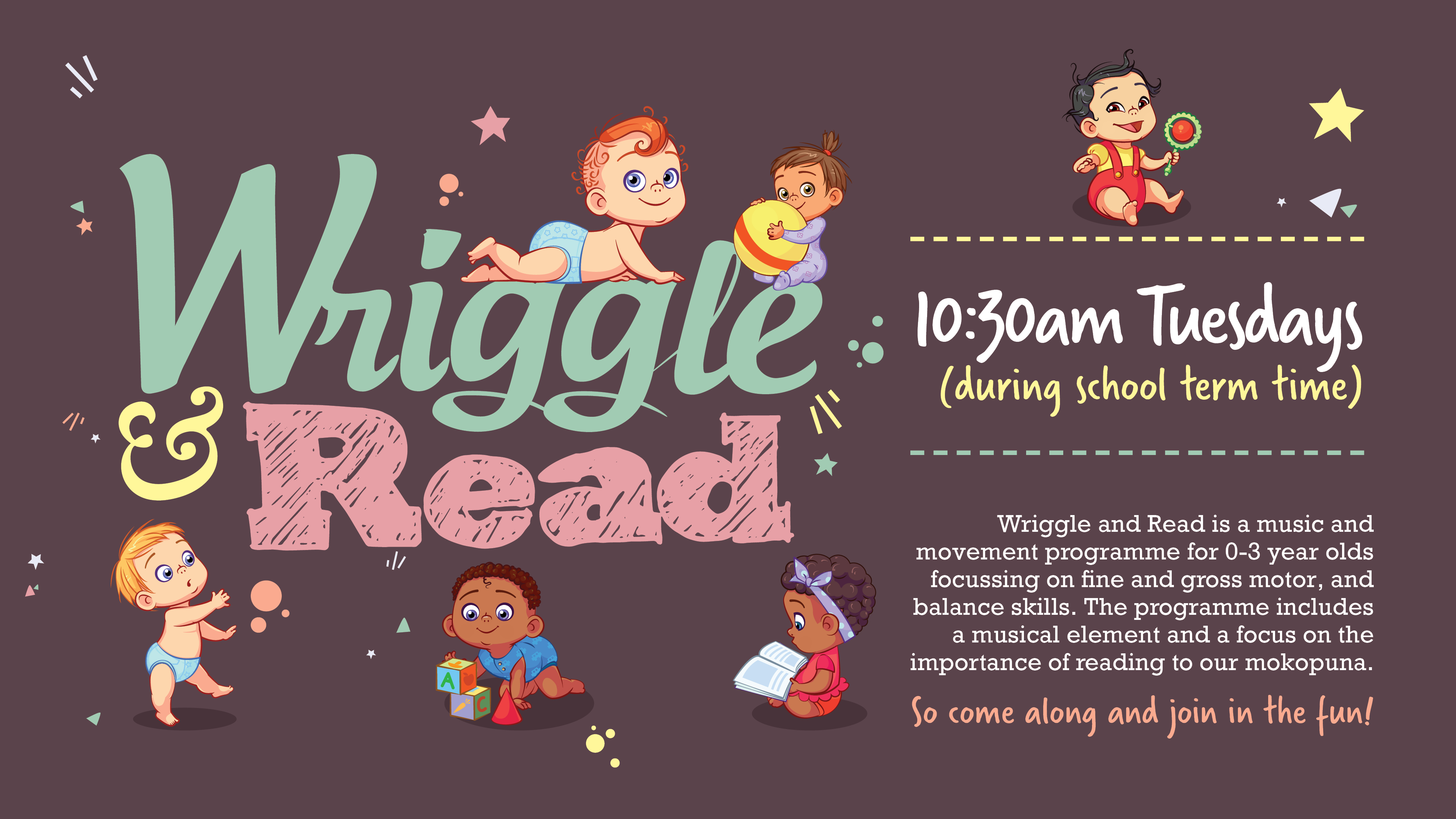 Wriggle and Read is a music and movement programme for children aged 0-3. It includes a musical element and focuses on fine gross motor and balance skills.

Come along and join in the fun!
Where: Ashburton Public Library
When: Every Tuesday during school term time
Time: 10.30am
Reading to Riff Raff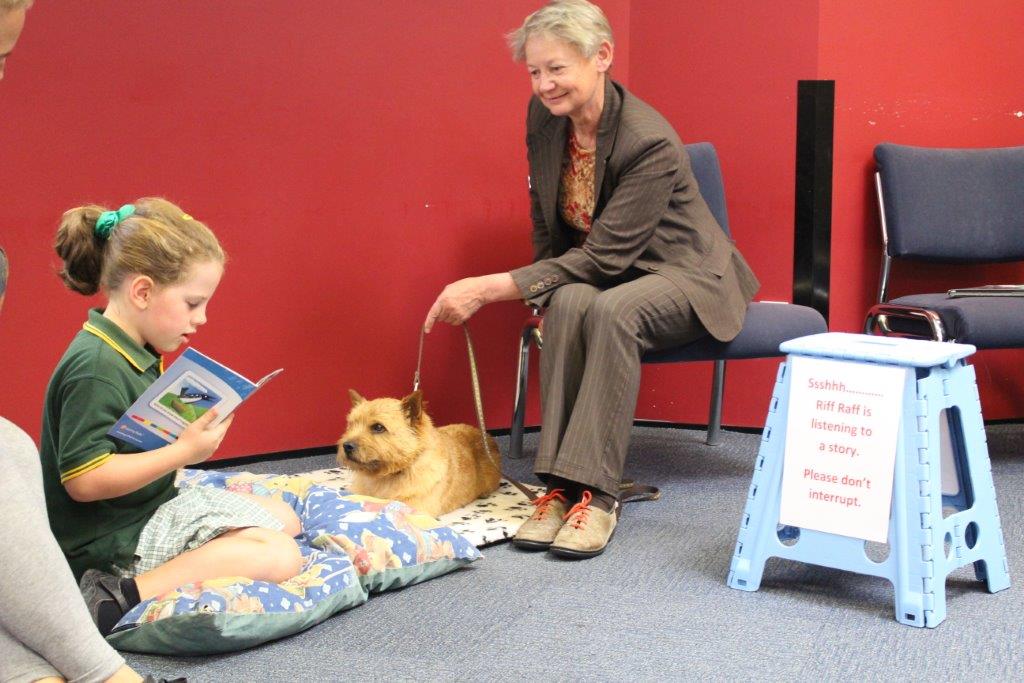 It's great to see kids at the library enjoying reading to Riff Raff, the Library reading dog. If you would like to come along to read to Riff Raff, he is here every Tuesday afternoon from 3:30pm during school term.
Where: Ashburton Public Library​
When: Every Tuesday during school term
Time: 3.30pm - 4.30pm (If you like, you can book a time)
Story Box Library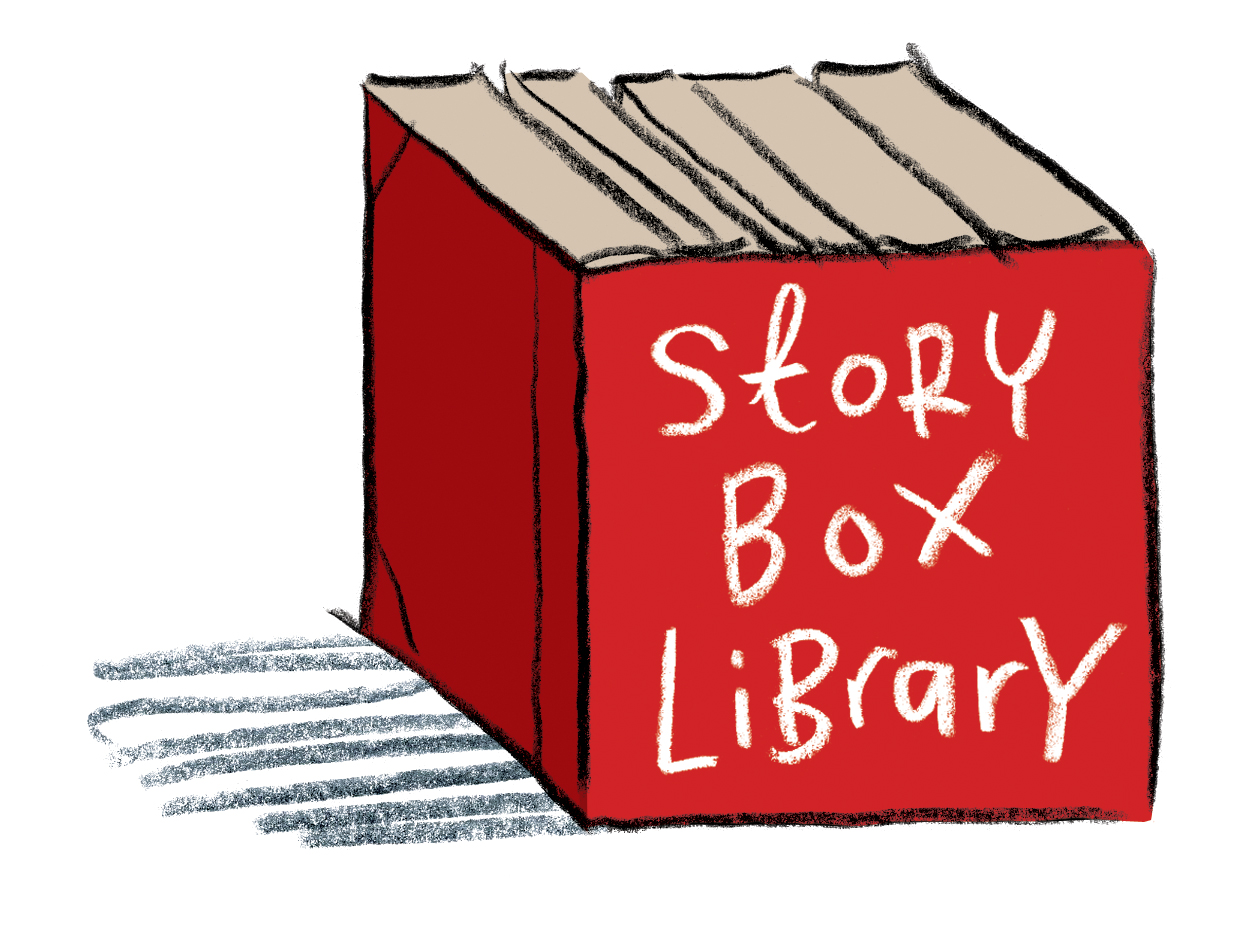 This site offers over 340 Australian and New Zealand children's book titles made into videos. These virtual storytimes will support reading to your children. Each story comes with an activity suggestion relating to the story's themes.
Support learning and literacy for your family. Try Story Box and bring books into your home.
You can find Story Box at https://storyboxlibrary.com.au/
Click on Login at the top right of the screen. Choose library barcode login. In the Library dropdown box select Ashburton Public Library and then enter your library card number.​