Beehive bridge meeting ends on positive note
Published: 29 March 2023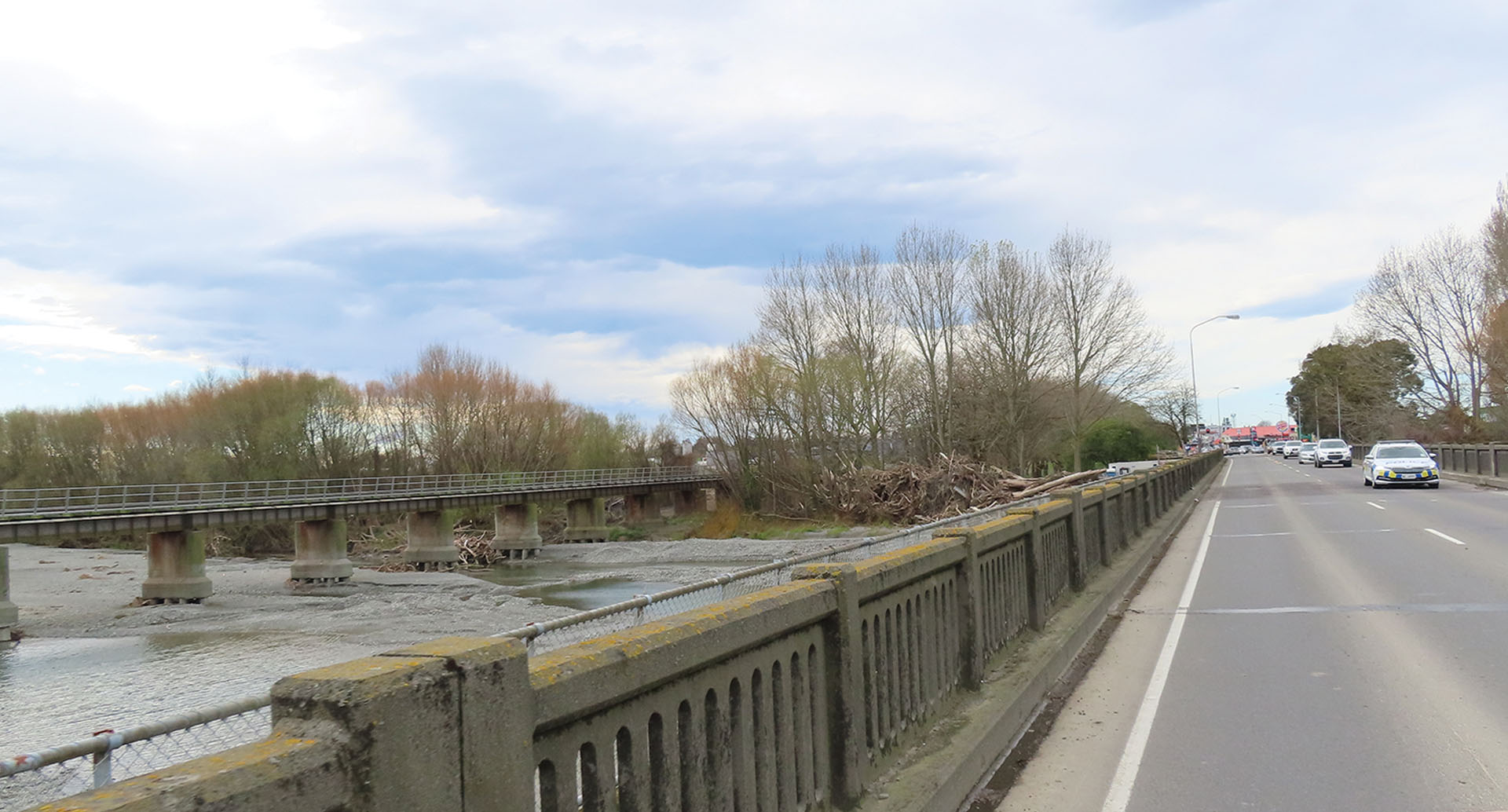 Ashburton Mayor Neil Brown says a meeting with Transport Minister Michael Wood at the Beehive yesterday has left him feeling optimistic that funding for the town's second bridge can be found, despite pressure on the national land transport programme following Cyclone Gabrielle.
"It was a good, positive meeting and the minister is well aware of our plans for the second bridge and the detailed business case that has already been prepared. He also understands that it's important to the resilience of not only Ashburton, but the whole of the South Island.
"There will be an ongoing conversation now about how the bridge can reasonably be funded, and we'll all be exploring options or innovative ways to make that happen."
Mayor Brown said the warning bell had been sounded loudly when major flooding in the Ashburton River in July 2021 damaged the State Highway 1 bridge and forced it to close. The town was cut in half and the main freight route south was severed.
"A second bridge is a priority for us and Tuesday's meeting with the minister confirms that Government is positively engaged in the conversation too and thinking about how it could be funded.
"He made it clear though that the national land transport fund would not likely have enough money to fund all the needs across New Zealand, especially after Cyclone Gabrielle caused such significant damage to bridges and roads in the North Island.
"All parties, including Waka Kotahi, are now exploring funding options that could make our bridge happen."
The detailed business case put the cost of the second urban bridge and supporting roads at $113.6 million.
---
More News