Waka Kotahi advisory: A reminder about planned closure of Walnut Avenue
Published: 21 September 2022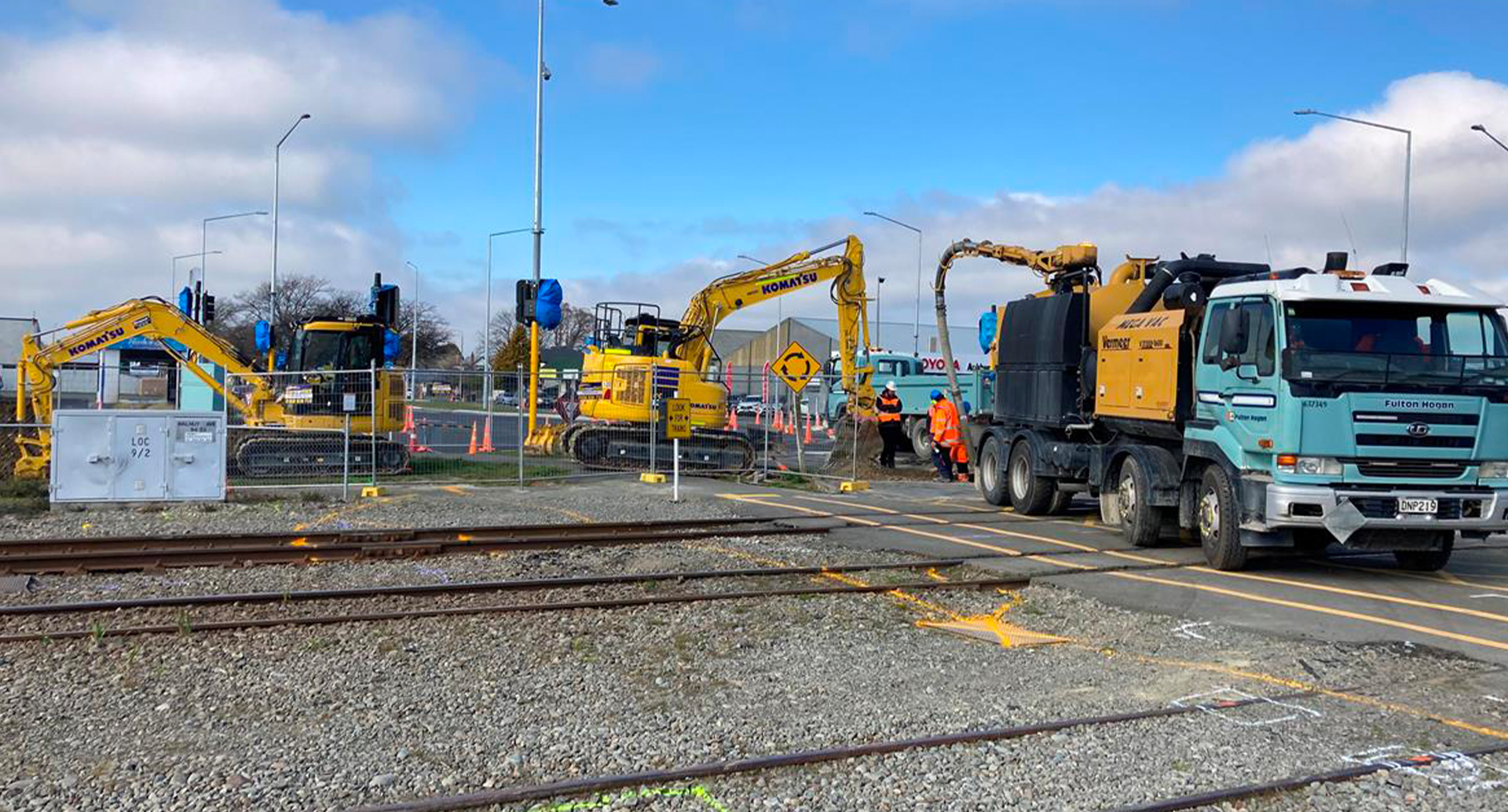 Waka Kotahi is now able to confirm that it will be closing Walnut Avenue between West and East Streets to traffic for seven weeks from Tuesday 27 September.
The closure begins one day later than previously publicised due to the public holiday to mark the passing of Queen Elizabeth II.
A pedestrian crossing will operate at the site on school days from 8am until 5pm, but outside those times pedestrians will need to use the overhead pedestrian bridge to cross the rail tracks, which is opposite Wills Street and is south of the work area.
A temporary pedestrian refuge will be in place opposite the Ashburton Art Gallery and Museum to assist with crossing State Highway 1.

Detour to take pedestrians south of work area during school holidays
To try and minimise the disruption to the community, Waka Kotahi will operate a pedestrian crossing across the tracks during schools days from 8am until 5pm. However, it is important to note that the crossing will not operate during school holidays or weekends.
On weekends, during school holidays and before 8am and after 5pm on school days, pedestrians will need to make the detour over the pedestrian bridge between Wills Street and SH1.
Signs will be in place showing drivers where to detour. Staff on site can also assist with any queries.
Waka Kotahi apologises for this inconvenience and sincerely appreciates the patience shown by the Ashburton community.
Rail corridor works
There's a lot of work to do to co-ordinate the new Walnut Avenue intersection traffic signals with the improved rail level crossing.
The team is already working on installing new underground services and new drainage. Next month, you will see the team installing pre-cast concrete slabs that will carry the track across Walnut Avenue. Once these are in place, there will be footpaths, landscaping, fencing and road marking to complete. Above ground infrastructure such as gates and pedestrian refuge areas will also be installed.
In either late November or early December, experts will be testing and inspecting the co-ordination of the rail and road crossing signals, before allowing removal of the temporary roundabouts.
Waka Kotahi will continue to send out regular updates until the work is completed at the end of the year and would like you to let friends and family know that they can subscribe to these updates from its website page here.
---
More News