Ashburton Business Estate
The Smart Move For Your Business
The Ashburton Business Estate is a fully serviced 80 hectare commercial and industrial development located
north-east of the Ashburton town boundary.
The estate has been developed by Ashburton District Council to provide a well-planned and serviced development option for businesses looking to come to the district and for local businesses looking to expend their operations.
With enterprises across a range of industries, our business community reflects the region's strong, proud heritage founded on industry and agribusiness, as well as forward thinking investment and innovation.
A long-term sustainable development, the Ashburton Business Estate supports the potential of our fast growing and progressive district – and underscores our commitment to make that vision a reality.
Click here to view the Ashburton Business Estate Scheme Plan
Location

Ultimate Lifestyle Location
Ashburton is located on the fertile Canterbury Plains, approximately 80 kilometres south of Christchurch, in the heart of the South Island.
The region is bordered by the Pacific Ocean to the east, the Southern Alps to the west, and two of New Zealand's most picturesque rivers to the north and south. With such landmark features, there are endless outdoor activities on offer, including ski fields offering a range of trails for all skill levels, freshwater lakes for both water sports and lake front living and the lure of prized fishing throughout the region.

The region's lifestyle location is a key driver for its growing population, coupled with the commercial opportunities available in a strong economy.
Learn more about the Ashburton District
Transport Network At Your Back Door
At the Ashburton Business Estate, we understand the importance of being easily connected with your suppliers and customers. That's why we are located with easy access to road, rail, sea and air transport networks, including:
South Island Main Trunk Rail Lin

State Highway 1

Christchurch International Airport

Ashburton (Regional) Airport

Timaru (Regional) Airport

Lyttleton Port of Christchurch

PrimePort Timaru
Benefits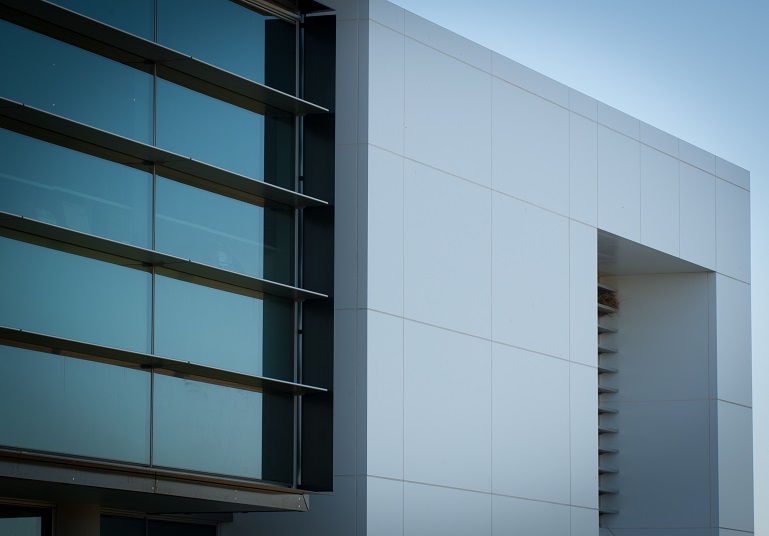 The First Choice If You Are Looking To Relocate Your Business
If you are looking for somewhere to start a business or grow your existing company, then Ashburton Business Estate is an ideal base for your operations.

Ashburton Business Estate is an industrial-zoned development that offers some of the lowest industrial-zoned land prices in the region, flexible ownership options, site customisation, and low water and rate costs. For your staff, the Business Estate also offers an enviable work environment.

As a local Council initiative, our aim has always been to establish a sustainable, successful and thriving business hub where like-minded people and businesses support the local community and economy.
Some Of The Lowest Industrial-Zoned Land Prices In The Region
With the opportunity to design and build, or build and lease back, we can offer you a range of very affordable options to suit your business.
Flexible Options
Each business is different. That's why we offer you the flexibility to choose:
Customise the size and shape of your site to your specifications and individual requirements

Ownership or lease back – we offer a range of options to suit your business, whether it's a design and build, or on a build and lease back basis
Whatever your business requirements, we can work with you to create a development package to best suit your business. Act now to ensure we can accommodate your choice.
Lower Water And Rates Costs
This can be a key difference – and often a hidden extra cost – in other developments. To calculate what you could save by moving your business to the Ashburton Business Estate, please contact us.
A Great Place To Work
The Ashburton Business Estate has been designed to include significant tree planting and landscaping, including ponds, wetland and rain gardens, as well as a cycle and walk-way for staff. The development will eventually also include a lunch and recreation area for staff, including a café.

With two intersections from SH1, the Ashburton Business Estate is easily accessible by road, cycle and bus, and has significant on-site car parking for staff.

Business owners also enjoy the benefits of emissions controls (noise, odour, dust and smoke), on-site storage
and screening, and infrastructure and energy efficiencies – further future-proofing them against rising
environmental costs.
Learn More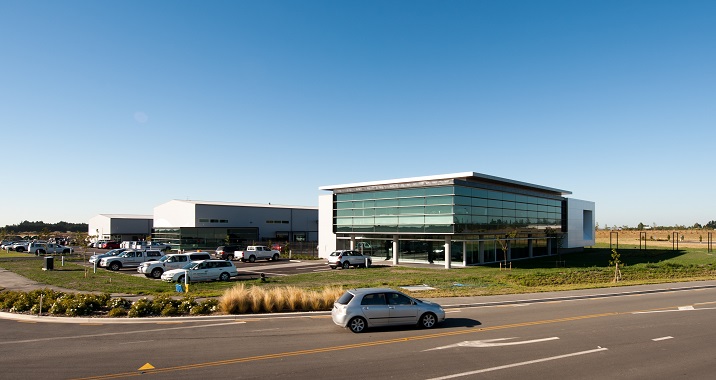 EA Networks Centre - Ashburton Business Estate
​As the district has grown and evolved, so too have many long running Ashburton businesses. EA Networks is
one example who relocated from the centre of town to a brand new, purpose built facility in the Ashburton
Business Estate. Their new site is pictured on this page and is self-contained with main office, contracting office/workshops, and main store/pole yard. The facility also includes several other important features including its 'IL4' designed building which provides assurance that during and after a significant seismic event they will remain fully functional.
Visit the EA Networks website to find out more.​
To register your interest or to learn more about the Ashburton Business Estate, fill in our contact form or
call 03 307 7700.