Parking Management Plans
In November 2021, Council adopted the Ashburton District Parking Strategy.
A key action within the strategy, is to develop parking management plans for our town centres (Ashburton, Methven and Rakaia). These plans have more detail on the specific interventions that are relevant to each area.
Council has adopted the first of these - for the Ashburton town centre.
Download the Parking Management Plan here and the background technical report prepared by Abley Limited here.
The map below indicates the area covered by this parking management plan.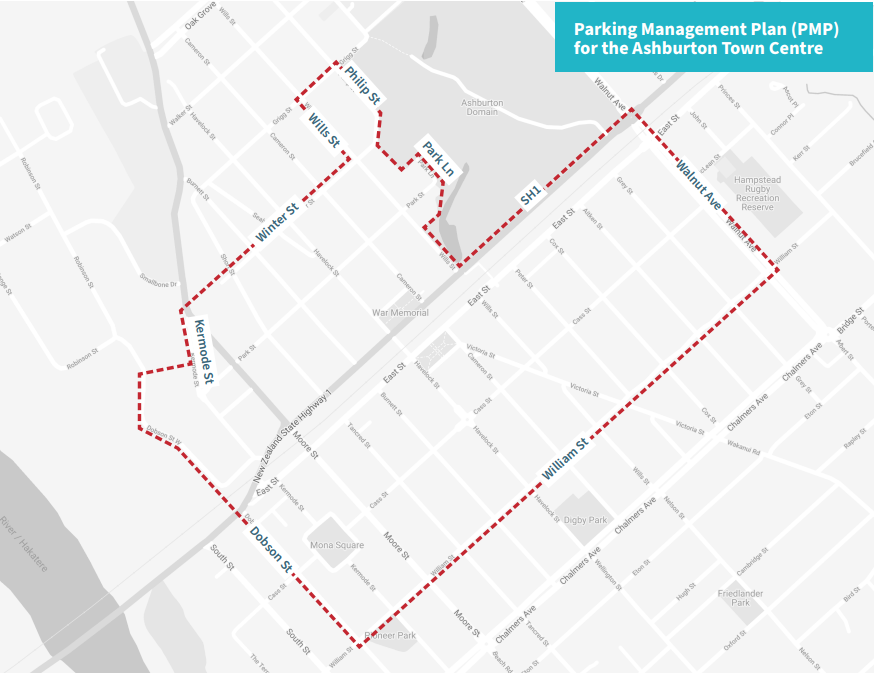 The following actions are included in the Action Plan.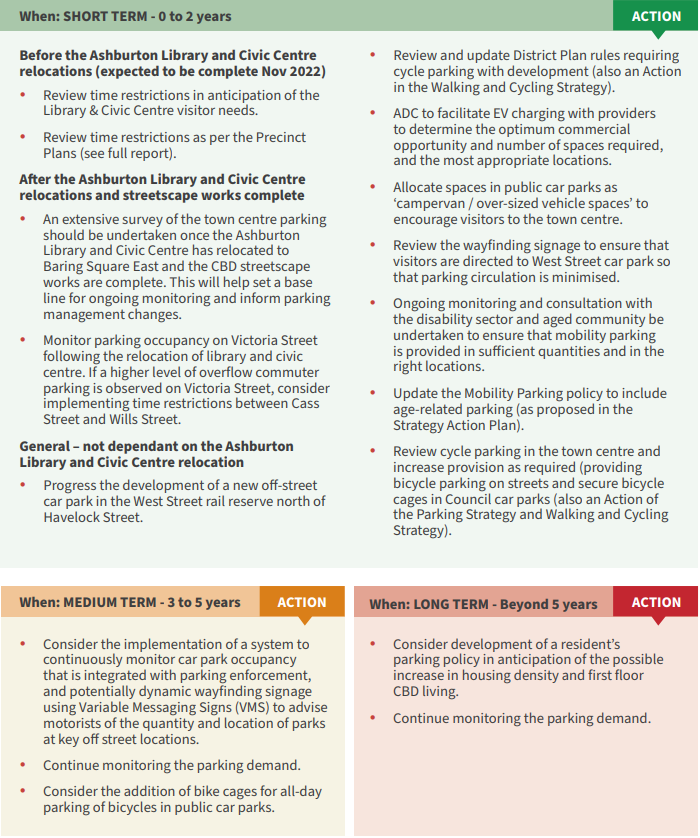 Between 6 September and 6 October 2021 we consulted on this parking management plan. To view the details of the consultation, view closed consultations here.