Wastewater project starts final phase in Allenton
Published: 20 January 2023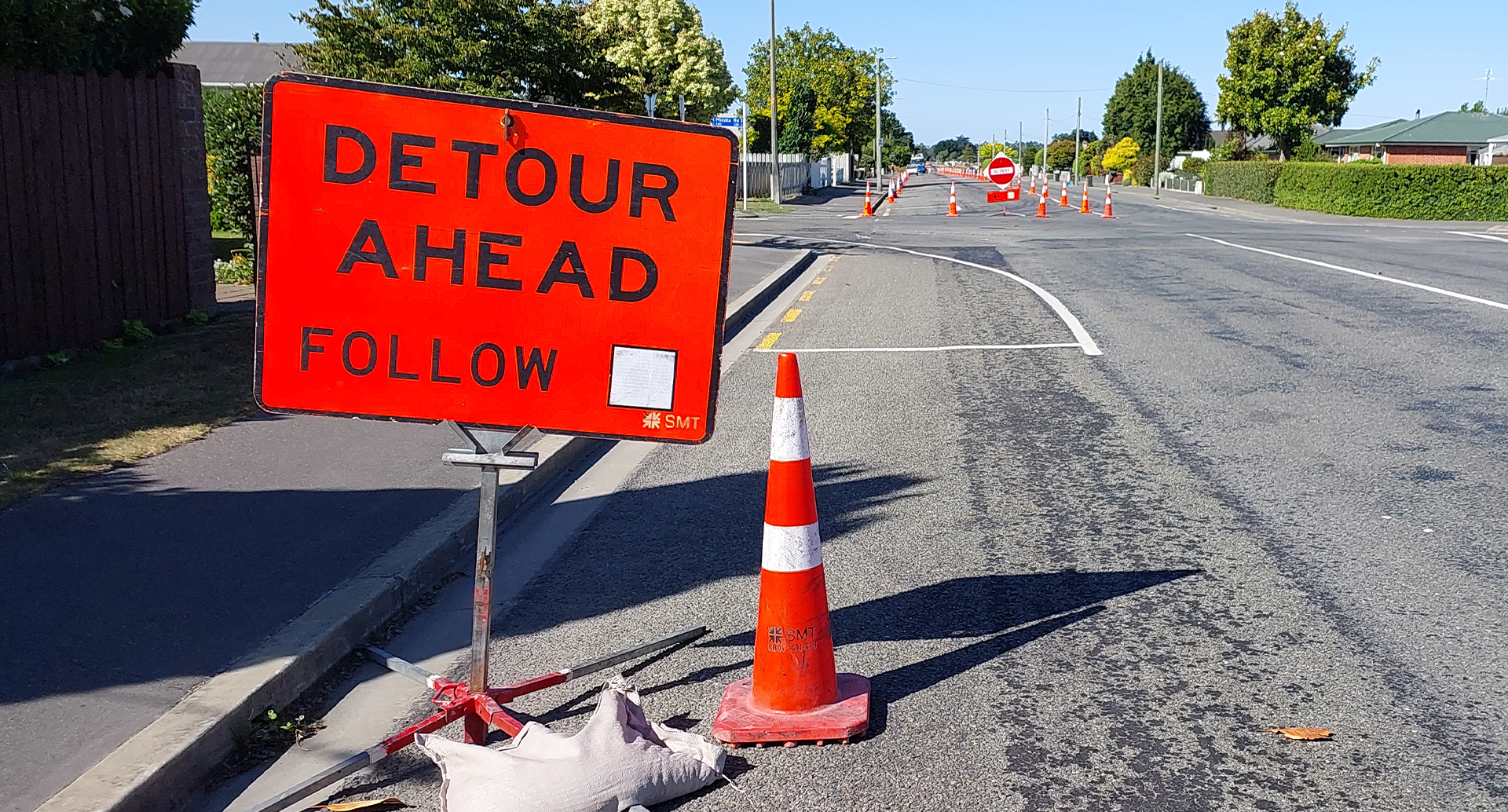 A 500m stretch of Allens Road will be closed to traffic for 10 days, weather permitting, from Monday 23 January when contractors begin the final phase of the North West Ashburton wastewater extension project.
The temporary closure affects Allens Road from Carters Road to Reighton Drive, and Middle Road from Parkdale Close to Osborn Grove. Residents will still have access to their properties, but general traffic will not be able to drive vehicles through; the footpaths will remain open for pedestrians.
Council Infrastructure and Open Spaces Group Manager Neil McCann said the temporary closure marked the final stage of a project that was progressing well and is ahead of schedule.
"Our contractor Tru-Line Civil will initially be laying new sewer pipes along Allens Road, between Mill Creek and Middle Road.
Then a new pump station will be built next to Mill Creek and finally a large pipe will be laid from Mill Creek to Carters Road.
"The pump station will pump wastewater from the new north-west area to the town's existing wastewater network via a connection at Middle Road."
The project should be complete by mid-April, weather permitting.
"We apologise for the temporary road closure but if everything goes to plan, then that part of the work will be complete by the time school goes back," Mr McCann said.
"Signs and detours will be in place and our contractor will work with residents to maintain access to their properties. People can still use the footpaths in these areas."
The extension project provides access to the wastewater network for the new homes being built in the area and for future developments. It involves laying a total of 2km of new pipes and the construction of a pump station, at a cost of around $3.285 million.
See more information about this work on our projects page.
Share this article