North-West Ashburton Wastewater Servicing
The north-west wastewater servicing project will provide essential wastewater infrastructure to service the Residential C zoned land within the area bordered by Allens Road, Racecourse Rd, Farm Road and Mill Creek. The project comprises construction of a new network wastewater pump station (on Allens Road) and trunk pipelines in Allens Road, Carters Road, and Farm Road.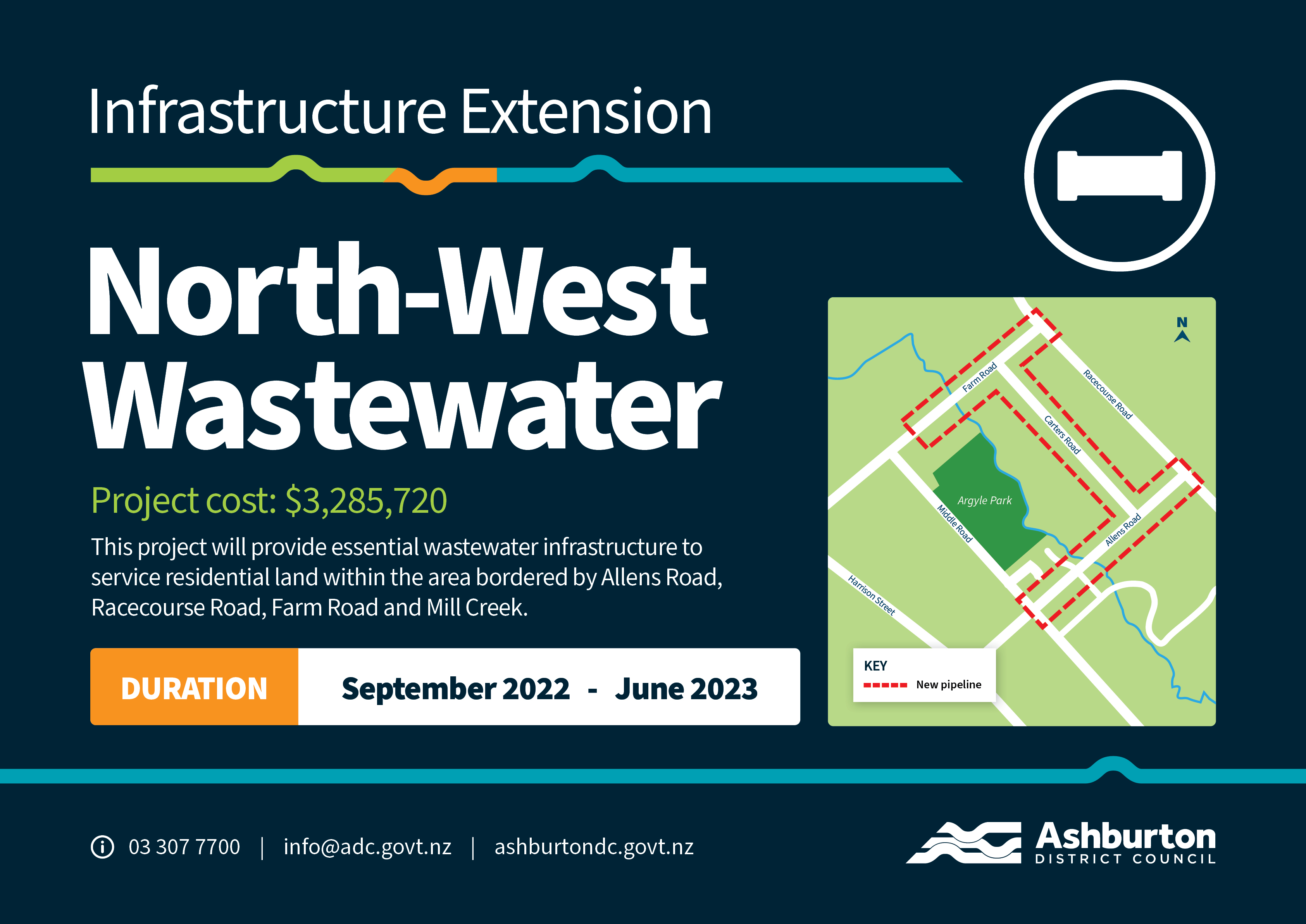 Project Timeline
Allens Road

7 September 2022 to 11 October 2022

Carters Road

12 October 2022 to 8 December 2022

Farm Road

9 December 2022 to 17 Janaury 2023

Allens Road

18 January 20223 to 1 March 2023

Allens Road Pump Station 1

2 March 2023 to 12 April 2023

Allens Inside Road Pump Station

13th April to 26 May 2023
---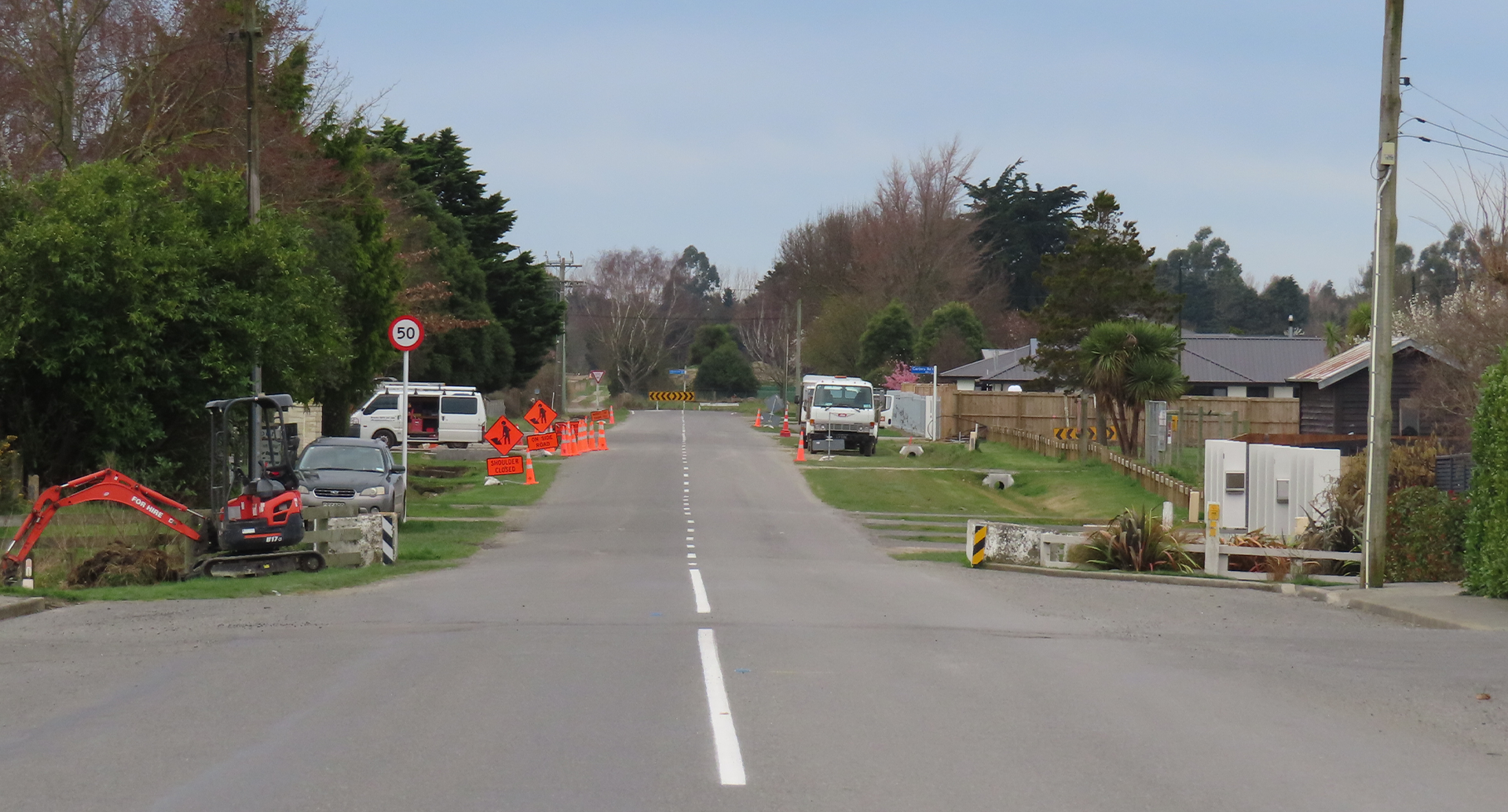 Wastewater project extends network into north-west Ashburton
Work begins this week on a nine-month project to expand Ashburton's wastewater pipe network into the north-west part of town.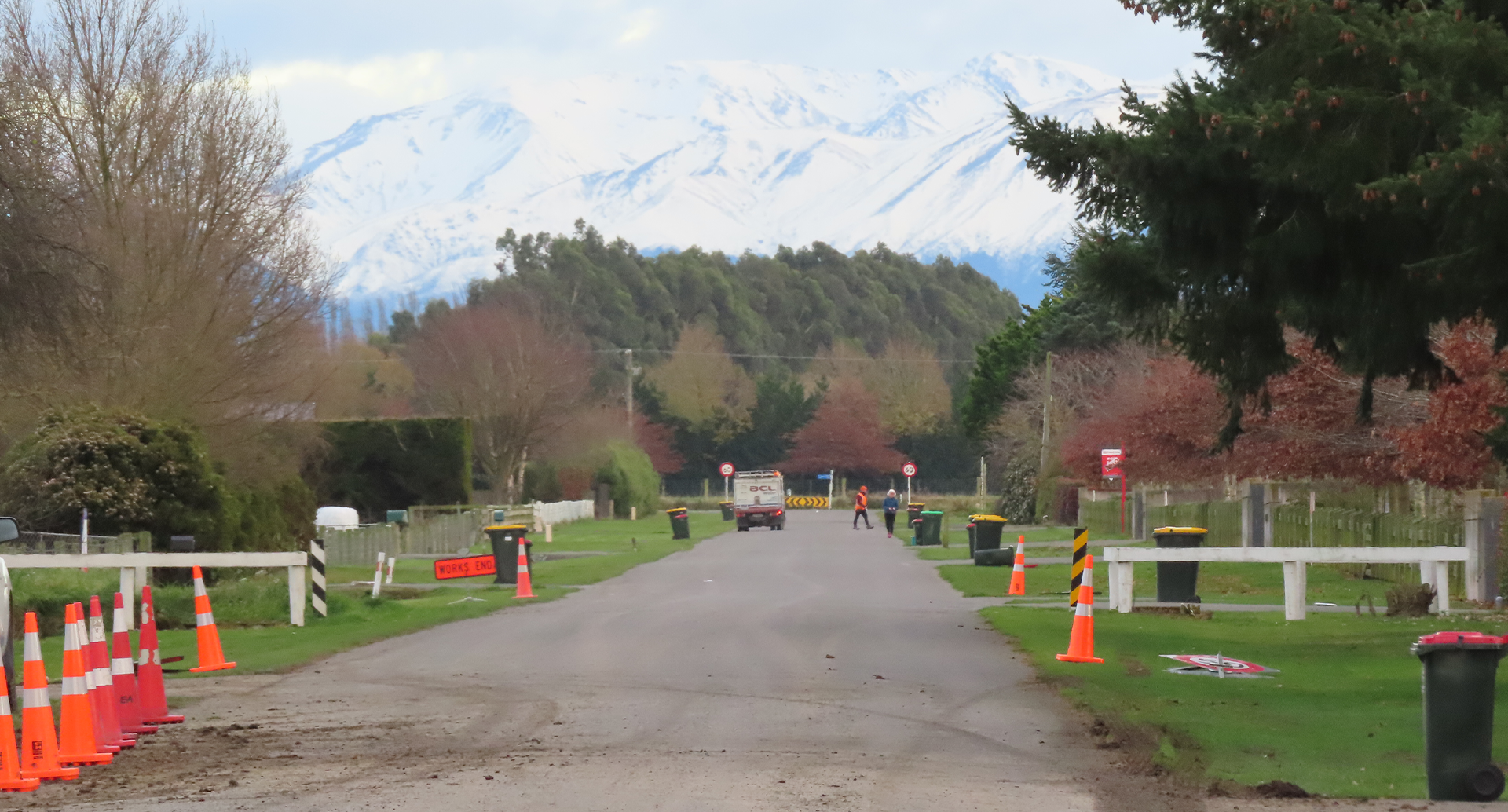 New NW Ashburton wastewater project out for tender
A project to provide a wastewater pipe network in north-west Ashburton area is currently out for tender and the work, when completed, will enable more residential development in the area.