NW Ashburton wastewater extension project moves to final stage
Published: 26 May 2023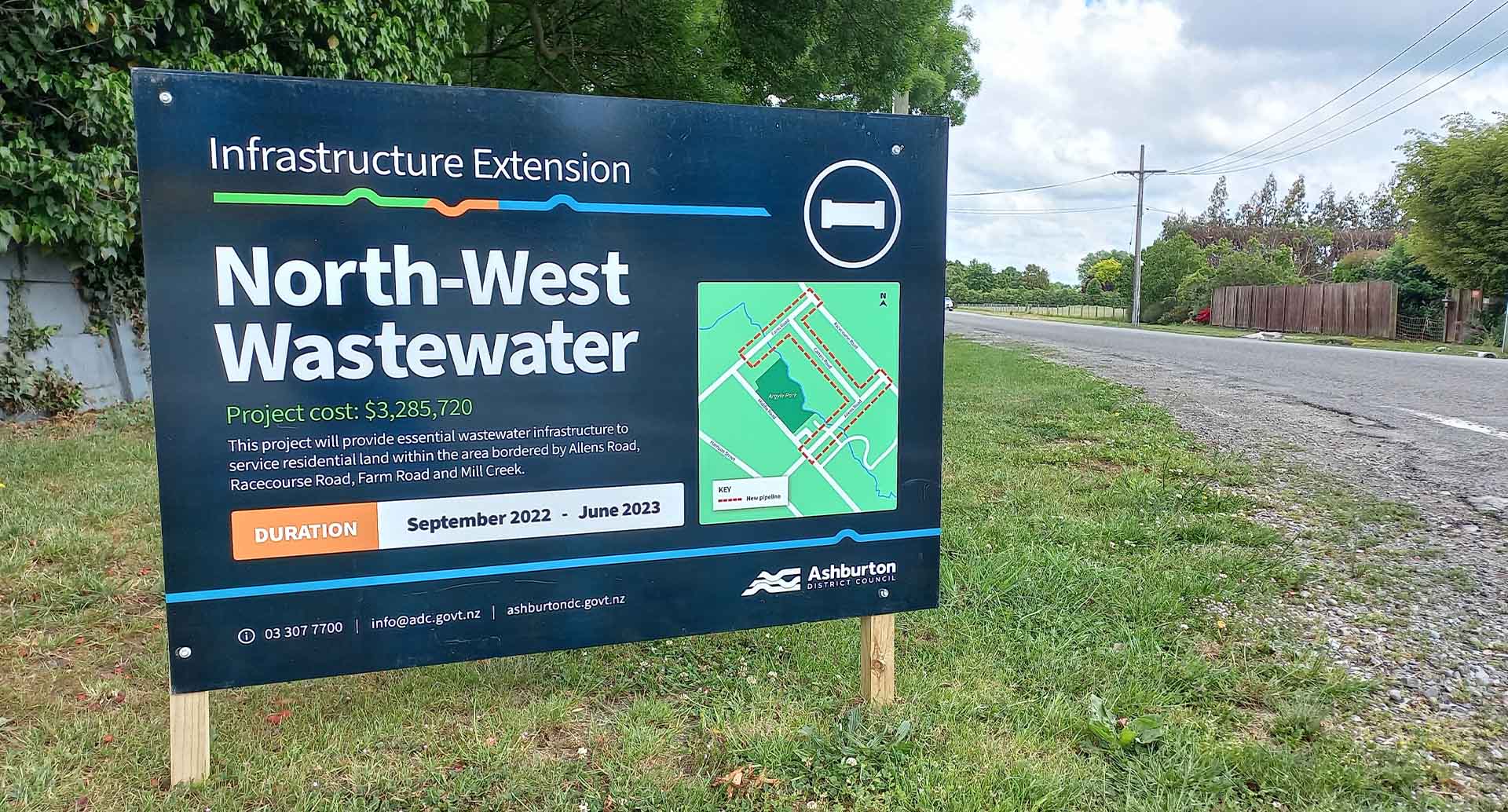 Contractors will return to Allens Road at the end of May to begin the final stage of the North West Ashburton wastewater extension project.
The $3.28 million project is providing wastewater pipes to cater for future residential subdivision in the area, and installing a new pump station on Allens Road is the final part of the works.
Infrastructure and Open Spaces Group Manager Neil McCann said the final stage would involve excavations and works in preparation for the tank installation.
"Unfortunately ferry crossing issues and sourcing the right tank for the pump station has led to a five-week delay, but our contractor is scheduled to be back on site at Allens Road on Monday 29 May."
The project is now expected to be completed in the second week of July.
The pump station will pump waste from the new pipes to the town's main wastewater network at Middle Road and will be located on Allens Road.
Allens Road, from Turton Street to Carters Road, will need to be closed to all traffic from 29 May for two months.
Mr McCann said residents on the closed section of road would still have access to their properties.
"This project has run pretty smoothly for our contractor Tru-Line Civil, with the exception of this last delay, and it is important infrastructure for the growth of our town.
"We appreciate the disruption to traffic will mean a detour for some, so we thank residents and regular users of Allens Road in advance."
"The new sewer system will cater for new homes and subdivisions that are being built and planned for the north-west Ashburton area. People will be able flush their toilets and send the wastewater directly to the sewer mains, and existing homeowners with septic tanks will also have the opportunity to hook up to the wastewater network."
Share this article