Wastewater project extends network into north-west Ashburton
Published: 7 September 2022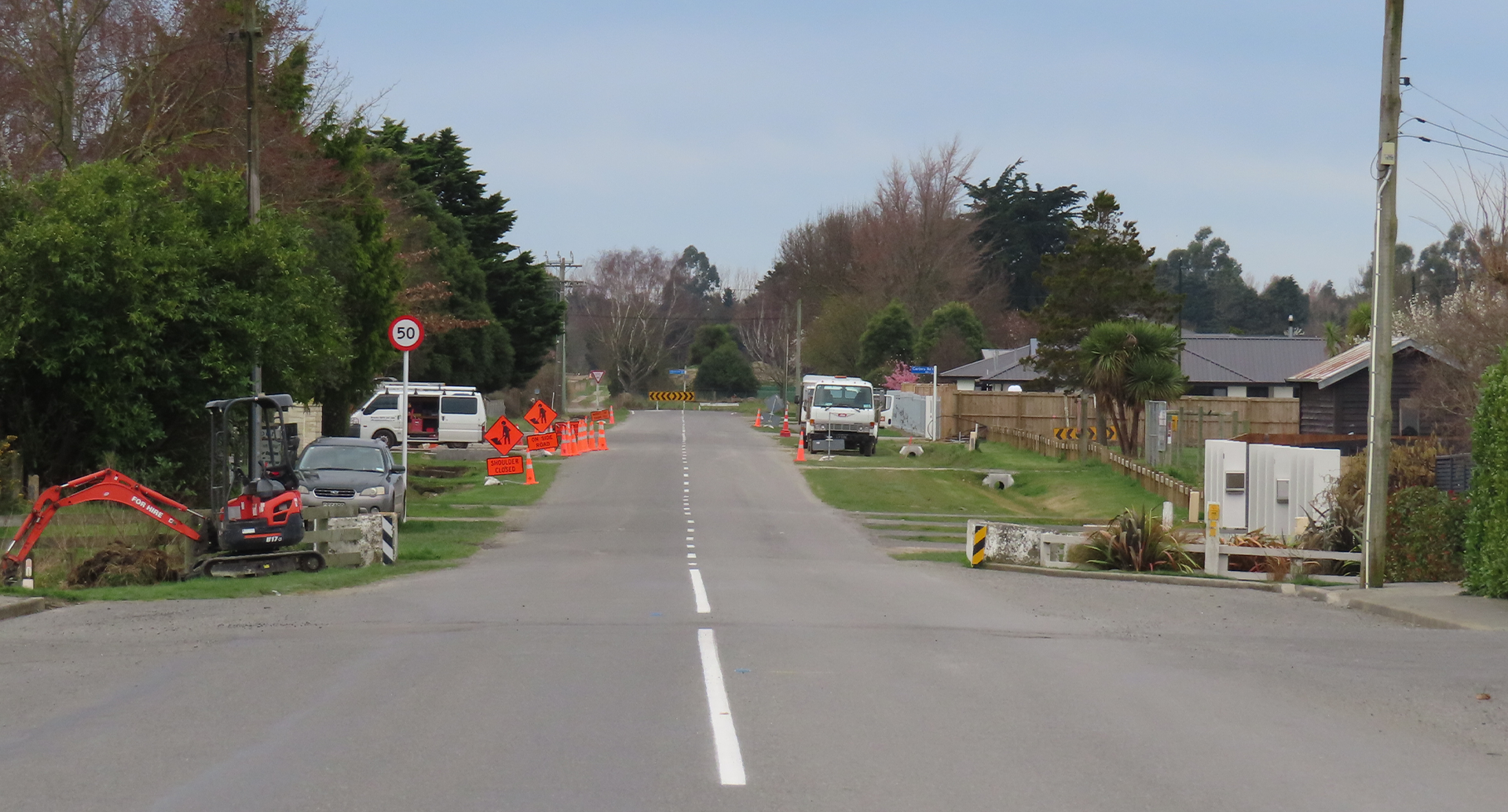 Work begins this week on a nine-month project to expand Ashburton's wastewater pipe network into the north-west part of town.
The $3.285m project involves laying 2km of pipes and building a pump station that will pump wastewater to Middle Road, where it will enter the town's existing wastewater system.
New pipes will run along Carters Road, Farm Road and Allens Road, and the pump station will be built on Allens Road, near Mill Creek.
Infrastructure Services Group Manager Neil McCann said the contract for the work had been awarded to Tru-Line Civil, who were ready to start work this week.
"Public traffic through Allens Road between Turton Street and Racecourse Road will be affected at times and traffic controls will be in place, however residents will always have access during the course of the work. Our contractors will keep residents updated as the project moves through five different stages."
The stages of work will require traffic management on the following roads:
* Allens Road, between Turton Street and Racecourse Road – 7 September to 11 October
* Carters Road, between Allens Road and Farm Road – 12 October to 8 December
* Farm Road, between Carters Road and Racecourse Road – 9 December to 17 January 2023
* Farm Road, between Carters Road and Middle Road – 18 January 2023 to 1 March 2023
* Allens Road, between Carters Road and Middle Road – 2 March 2023 to 29 May 2023
Full road closures will be required at times because of the depth of the new wastewater line (up to 4.2m) and the size of the line (up to 300mm in diameter).
Mr McCann said the roads may be closed temporarily to all vehicles and pedestrians, except residents.
"This has to be done to protect the crews working on those deep trenches and also to protect the general public and vehicles.
Residents on the closed sections will be contacted directly by the contractor prior to works beginning and they will be kept up to date about restricted access by the crews on site.
"We will be doing our best to ensure people are not unduly inconvenienced. We know there are also many people in the wider community who use this area for recreation so we are asking them to also be prepared for disruption to their usual routines."
The new wastewater line will enable more residential development in the area, which is mostly zoned Residential C.
Mr McCann said there were currently about 50 properties in the area that would be serviced by the new network, but over the next 10 years another thousand new sections could be created.
"The new pipes will also allow some people to decommission their septic tanks."
Anyone wanting to be kept informed of updates on the project should sign up for free e-newsletters at ashburtondc.govt.nz.
Council's website will also carry regular updates about the project.
Share this article