Ashburton Relief Sewer project update 15 October 2021
Published: 15 October 2021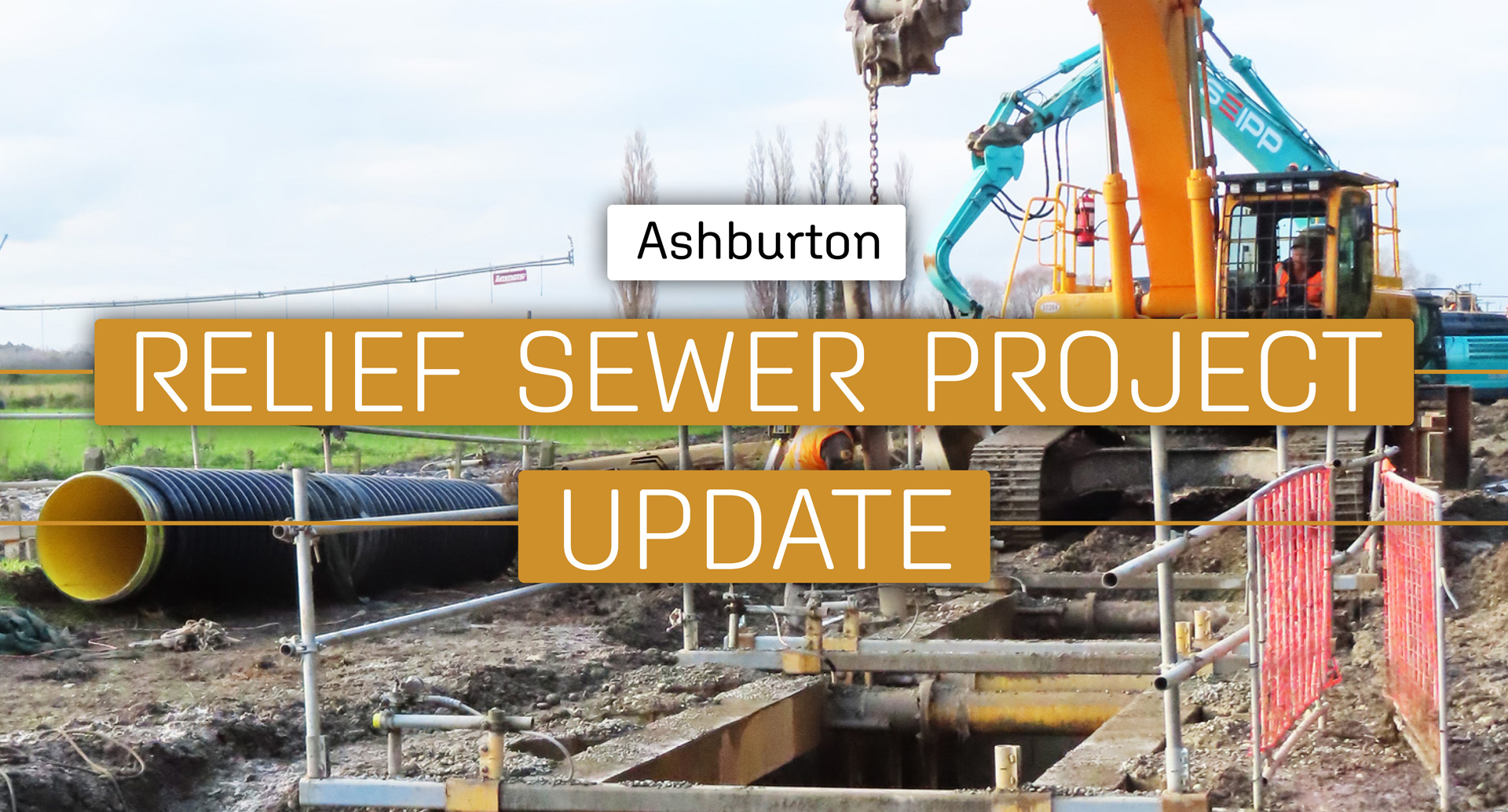 Contractors working on the Ashburton Relief Sewer (ARS) line have re-opened the intersection of Beach Road East and Milton Road South after laying the wastewater pipe across the road.
The project is ahead of schedule, despite high groundwater levels on Milton Road South affecting the pipe-laying, and should be finished by the end of March next year.
MILTON ROAD SOUTH
The Seipp Construction team is laying one section of pipeline from the Ashburton River along Milton Road South to Wakanui Road. The intersection of Milton Road South and Beach Road, which was closed while the pipe was laid across Beach Road, has now reopened to traffic.
Milton Road South from the river to Beach Road remains closed to traffic (except for residents). The section between Beach Road and Wakanui Road is on target to open before Christmas, however the river end will not be reinstated until the end of February.
The team is encountering high groundwater levels along Milton Road South and is having to use sheet piling to screen water from work sites.
ALBERT STREET/WAKANUI ROAD
Ashburton Contracting Ltd (ACL) has been laying the second section of pipeline along Wakanui Road (from the Milton Road intersection) and Albert Street, and north across land near the Geoff Geering subdivision to Mill Creek. The pipe will then follow alongside Mill Creek to Bridge Street.
The work along Wakanui Road and Albert Street is now complete and the roads have been reinstated.
ACL has closed the footbridge over Mill Creek (connecting Geoff Geering and Braebrook subdivisions) while their teams are working in that area. The footbridge is expected to be closed for up to two weeks.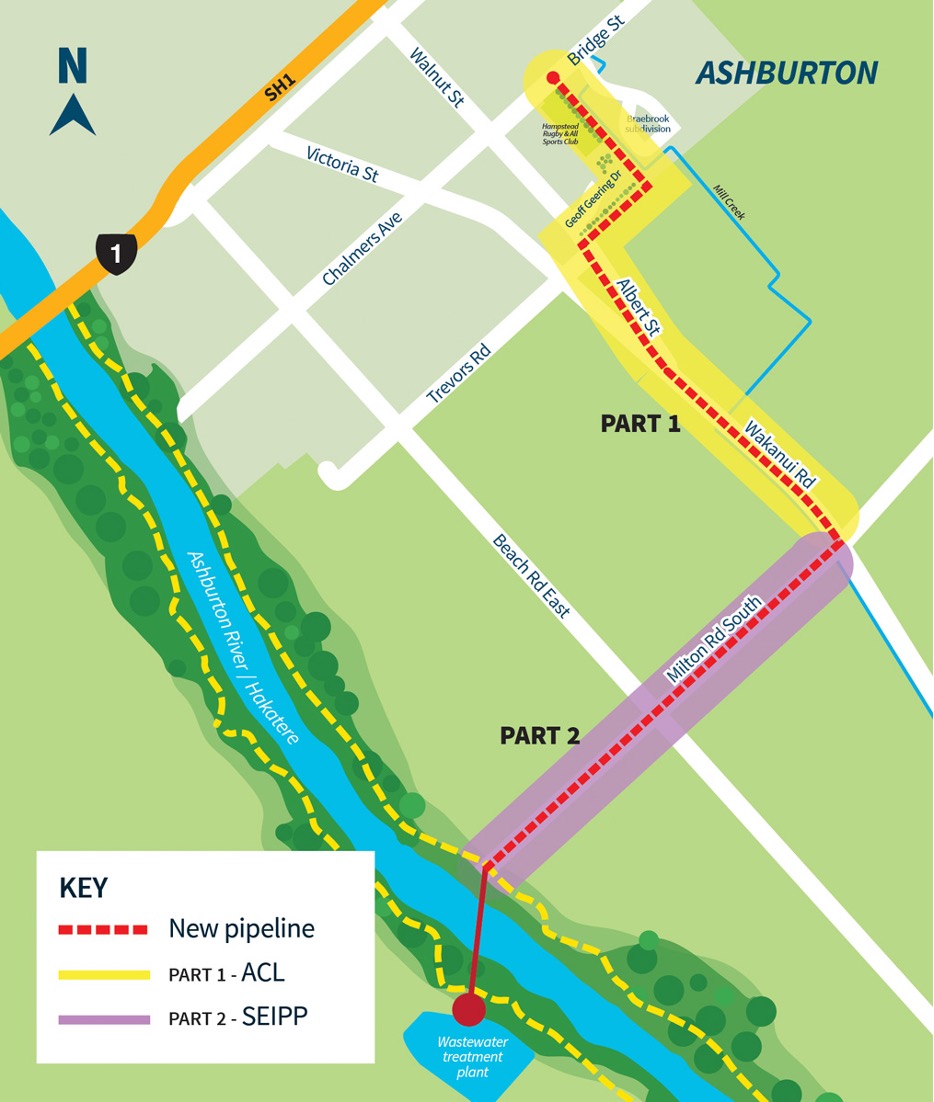 The ARS project involves laying a total of 5.1km of new wastewater pipe, ranging in size from 600 to 800 millimetres in diameter, ensuring sufficient capacity as new homes connect to Council's wastewater service over the next few decades. The pipe connects into the Ashburton River crossing pipe at the end of Milton Road South where the wastewater flows under the river to a pump station and into the town's wastewater treatment facility in Tinwald.
Contractors say that 70 per cent of the new sewer pipeline has been laid and the work is ahead of schedule, which is a good result considering stoppages for covid lockdowns and the floods in May.
While we don't anticipate any delays, they can happen and timeframes may be extended if the contractors encounter unexpected issues. Adverse weather events can also delay work.
For further information and ongoing updates on the ARS project, visit ashburtondc.govt.nz/ARS.
Share this article