Ashburton CBD: East Street intersection upgrades to commence
Published: 28 April 2021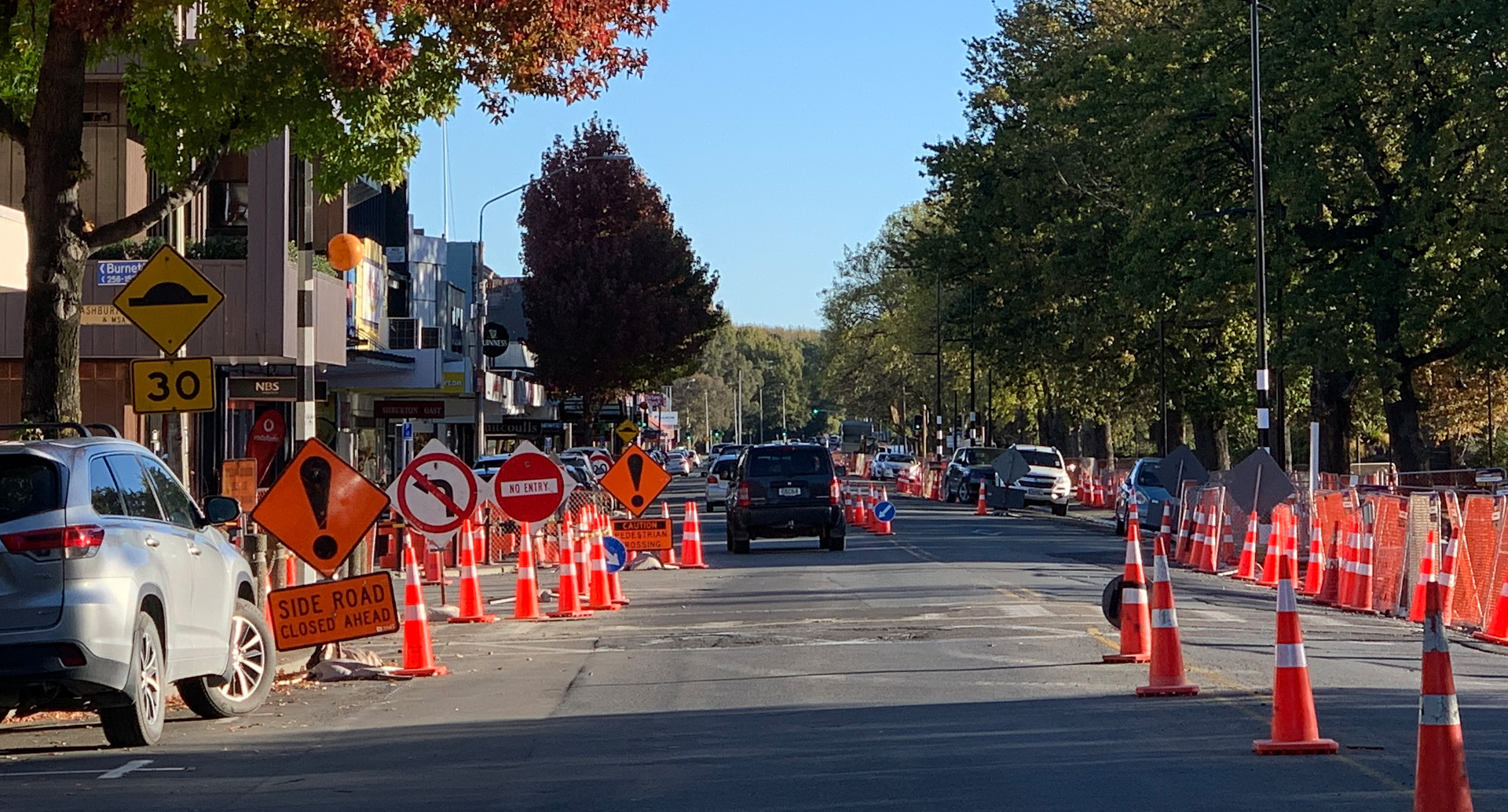 Share this article
Council has approved an additional budget to keep at least one lane open at CBD East Street intersections to maintain access for businesses and their customers during CBD upgrade construction works during May.
Contractor Tru-Line Civil will carry out upgrade work at Tancred and Burnett Street intersections from Monday 3 to Friday 7 May, on the northbound lane of East Street, limiting drivers to the southbound lane during this time.
From Monday 17 to Monday 31 May, the work will shift to the southbound lane with traffic only able to travel northbound on East Street.
Also on East Street, work continues on schedule for the western side which includes deck construction, new gardens, lawns and a new ramp to the railway pedestrian crossing by the toilets.
Pedestrian access in the CBD continues to be fluid while remaining available to all businesses at all times, with the crossing near the toilets due to reopen in mid-May.
Meanwhile, the south side lane of Burnett Street has now been paved and sealed, with the north side lane and section of footpath from Armadillos up to the Arcade entranceway due to be completed before Friday 7 May .
Tru-Line Civil are liaising with any businesses who may be affected while footpath work is happening directly outside their premises.
Havelock and Moore Street intersection upgrades on East Street are planned to be undertaken in June and July.
Follow Us