CBD update for week of 15 November 2021
Published: 19 November 2021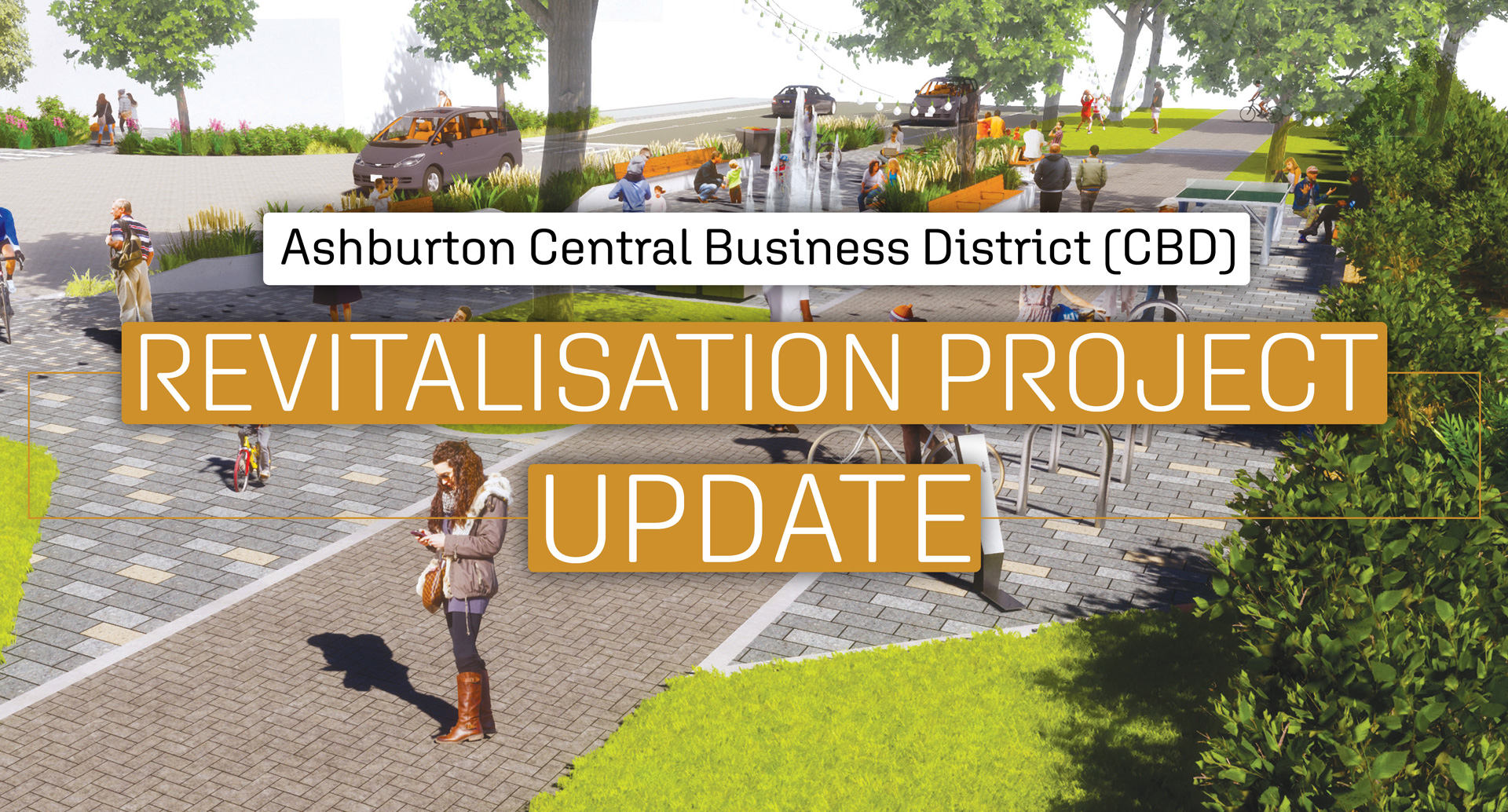 The project's end is fast approaching with 95+% of the work now complete and on track for the bulk of the project to be finished as planned by 22 November!
Set out below is the work programme for this week, along with an outline of the remaining areas of tidying up to be finished off over the next few weeks.
EAST STREET
The paving along East Street is mostly complete, with small areas around the Tancred and Burnett/East Street intersections being worked on this week. There will be some minor concreting works to be finished this week on the Burnett Street corner, and any remaining paving and garden planting will be completed early next week.
The concrete pad to support the Christmas tree has been poured with paving of that pad to be finished this week. It will then be ready for the tree to be installed in the next week or so.
The new grass hydro seeded onto the green area is now starting to strike. The final elements of the children's play area will be installed this week. Planting and mulching of gardens is continuing this week and the street furniture is mostly in place.
HAVELOCK STREET
Havelock Street has reopened to traffic and pedestrians after having most of its makeover completed.
The new pedestrian crossing to the new library and civic centre building has been installed and trees and gardens are being planted. Street markings and sign installation work is also on track this week.
The last of the paved footpath is being installed this week down to the middle MSA driveway. The footpath on the opposite side will be asphalted from 255 Havelock Street to Cass Street. The footpath along the front of the new building will be finished once the building is complete and the hoardings removed.
REMAINDER OF UPGRADE WORK
Cass, Burnett and Tancred Streets
As outlined previously there will be tidy up bits of work around the CBD undertaken once the main construction period finishes next week.
Shallow decorative cuts on the concrete footpaths along Cass, Tancred and Burnett Streets will 'break up' the large concrete slab look and achieve a paved look.
This work was being carried out mostly at night this week so as to not cause too much disruption.
Parking Sensors
Unfortunately the installation of these sensors throughout the CBD has become a casualty of the Auckland Covid-19 lockdown.
Both the sensors and their installers are stuck in Auckland and it is currently unknown when they will be able to venture down this way. It is anticipated that these now will not be installed until sometime in the new year.
Share this article