Ashburton CBD Revitalisation Project Update for the week of 30 August 2021
Published: 31 August 2021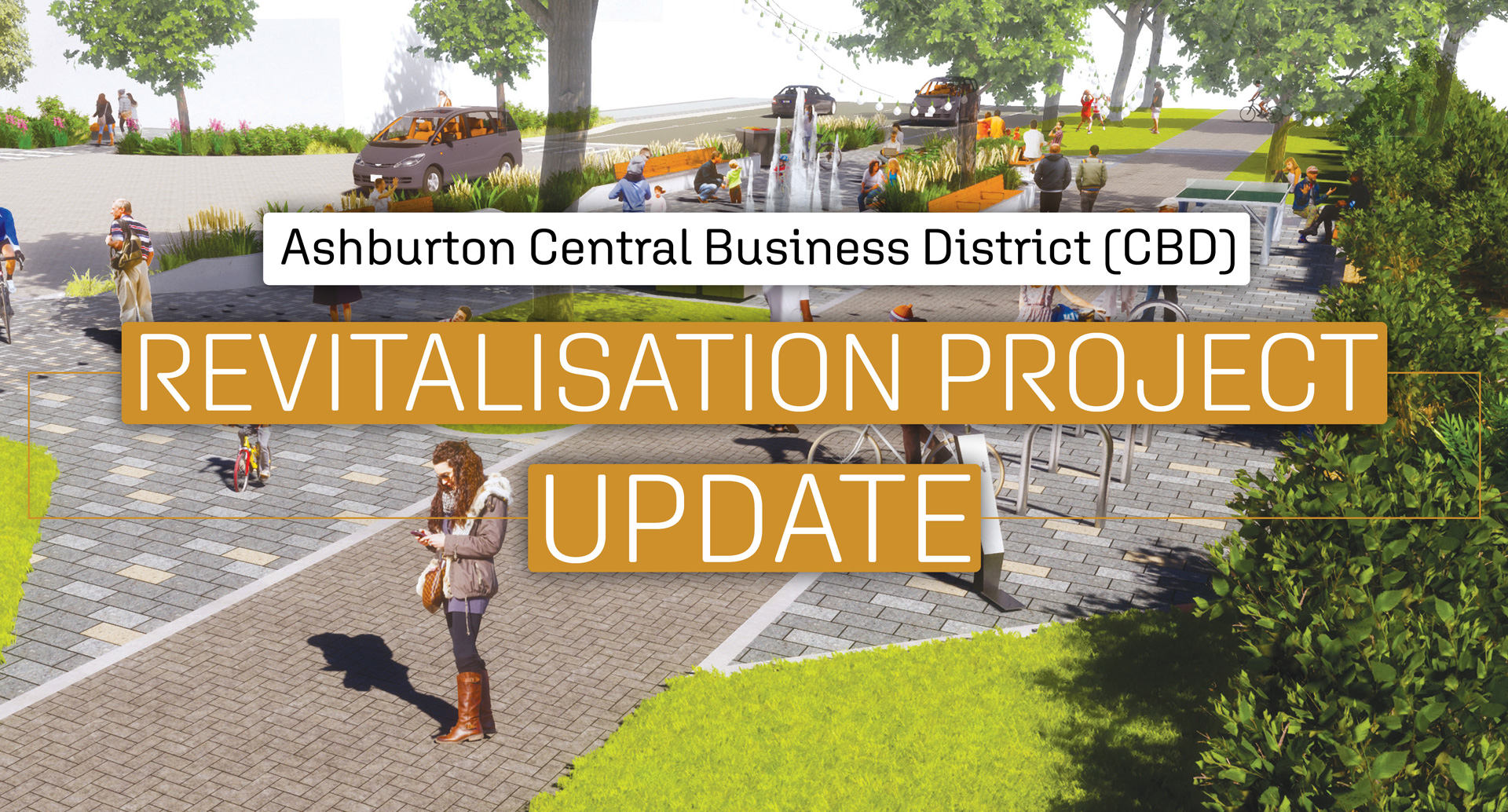 Work has been stopped for the last two weeks due to the latest Covid 19 Alert Level 4 lockdown.

With the move from Level 4 to Level 3 at 11.59 pm on Tuesday, 31 August, Tru-Line will commence work at midnight on East Street.

Set out below is the work programme for this coming week:
EAST STREET
East Street will be closed to all through traffic from just south of the Moore Street intersection to Havelock Street for at least one week. This is to enable multiple crews to work day and night shifts to dig out and re-form the road carriage on the shop side of East Street, starting in the Moore and Tancred Streets section.

Work in the footpaths will commence on Wednesday morning (1 September) between Tancred and Burnett Streets. This work will initially be day work as ducting and stormwater sub-mains are installed. Night works will be carried out on Thursday and Friday nights (2nd & 3rd September) to prep the surface for paving, with ramps being provided to those businesses that are operating. The paving will be undertaken once the East Street/Moore Street intersection has been completed.

Kerb installation will also continue on the shop side of East Street.

Pedestrian access around the CBD will remain at all times and the West Street carpark is accessible via three railway pedestrian crossings and the East Street pedestrian crossings will remain open.
EAST/MOORE STREET INTERSECTION
The upgrade work at the East Street and Moore Street intersection will continue with the remaining paving to be laid this week.

Asphaltic concrete will be laid at the intersection entrances on Monday 6 September.

A timeframe for the installation and commissioning of the new traffic signals is currently being worked through.

Tru-Line are working hard to get the intersection open again as soon as possible.
TANCRED STREET TEMPORARILY CLOSED
With East Street being closed, Tancred Street will also be temporarily closed for at least this week to all through traffic. Pedestrian access will remain available at all times.
BURNETT STREET OPEN
Burnett Street will remain open however, vehicles will not be able to exit via East Street. Instead, they will be diverted down the alleyway beside Somerset Grocer through to Havelock Street.
HAVELOCK STREET
The installation of tree pits will resume.
Unfortunately, this two-week delay has altered the programme and Tru-Line will have extra crews working day and night to undertake as much of the work as possible during Level 3 to ensure the least business interruption as possible.
However, we do understand that this extra work may disrupt some businesses opening after this lockdown, and apologise for this.
Share this article