Ashburton River bridge closure this weekend
Published: 13 August 2021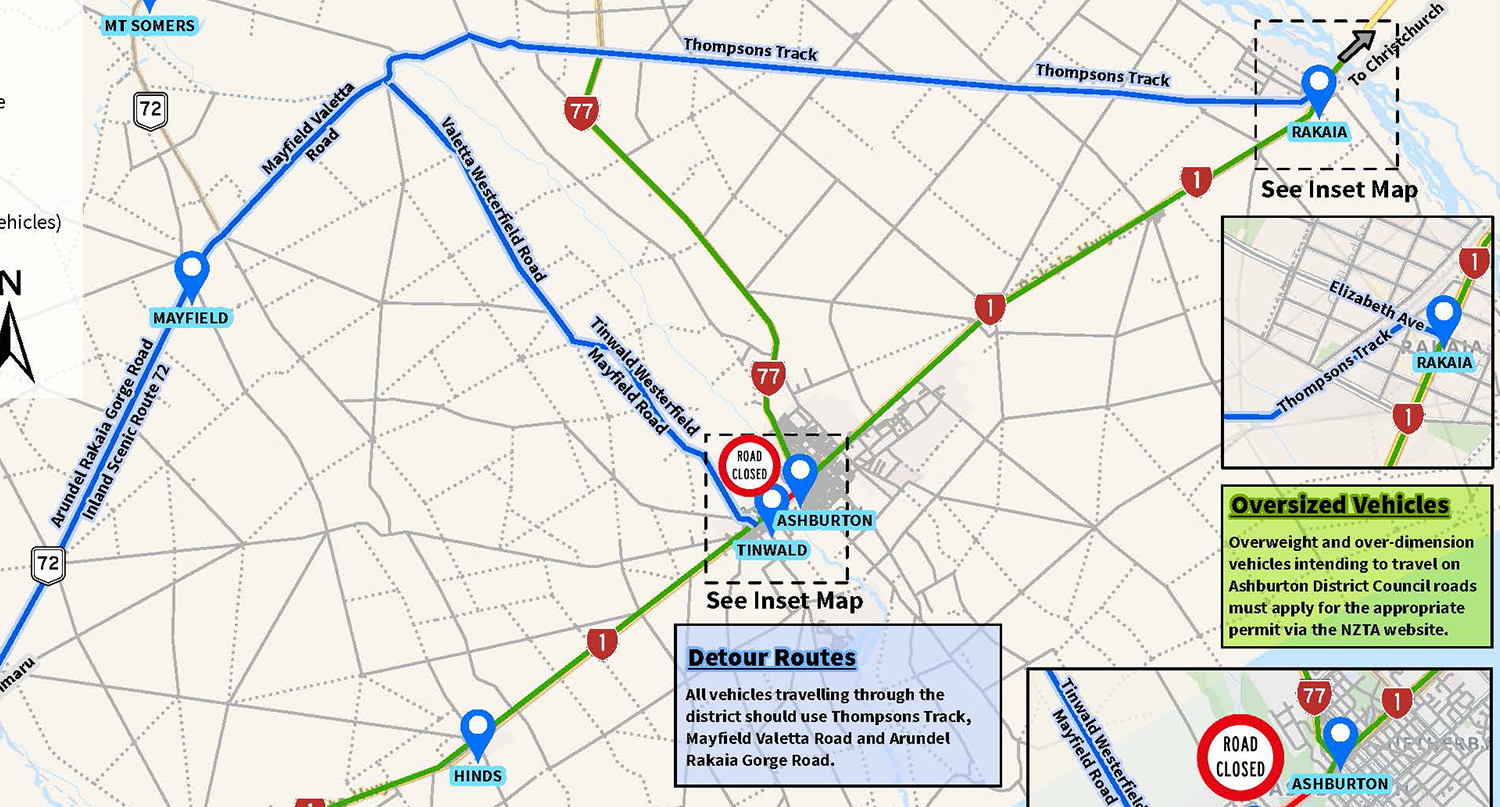 Heads up: Waka Kotahi NZ Transport Agency will close the State Highway 1 Ashburton River bridge for night works from 9 pm Sunday 15 August to 5 am Monday 16 August.
There will be a full closure of the bridge, including both pedestrian pathways, to carry out repairs to damage caused in the May flood event. A local detour will be in place, via Ashburton Forks.
If you are travelling further afield or through the district, you will be able to bypass the closure area by using Thompsons Track, Mayfield Valetta Road and Inland Route 72/Arundel Rakaia Gorge Road.
A pier on the Ashburton Bridge slumped during the one-in-100 year flood and the repair work involves jacking the bridge deck back to level and rebuilding the connection.
Emergency services vehicles will still be able to pass through, but all other vehicles will have to detour.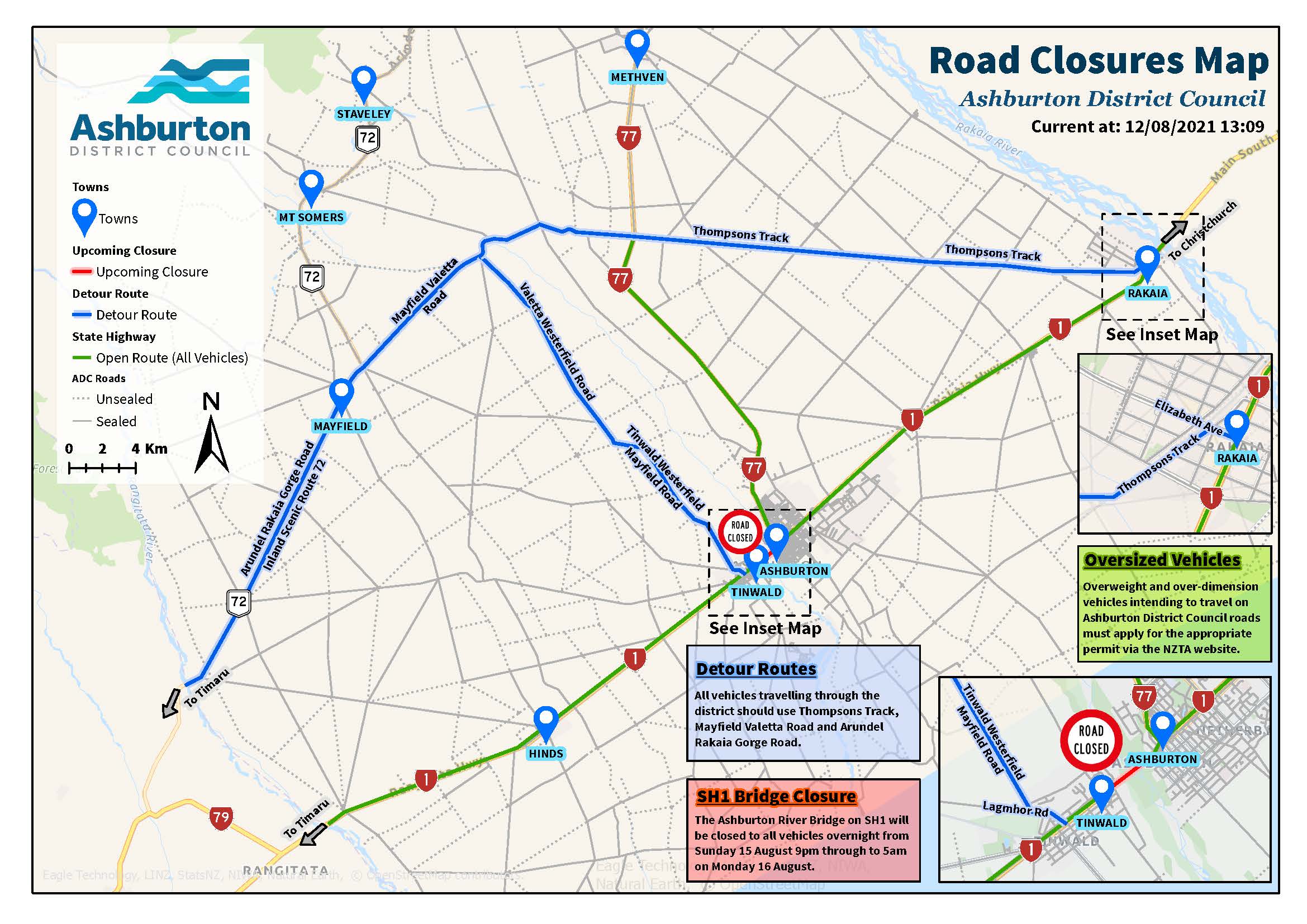 Share this article