December 2021 Weather Event Updates
Published: 15 December 2021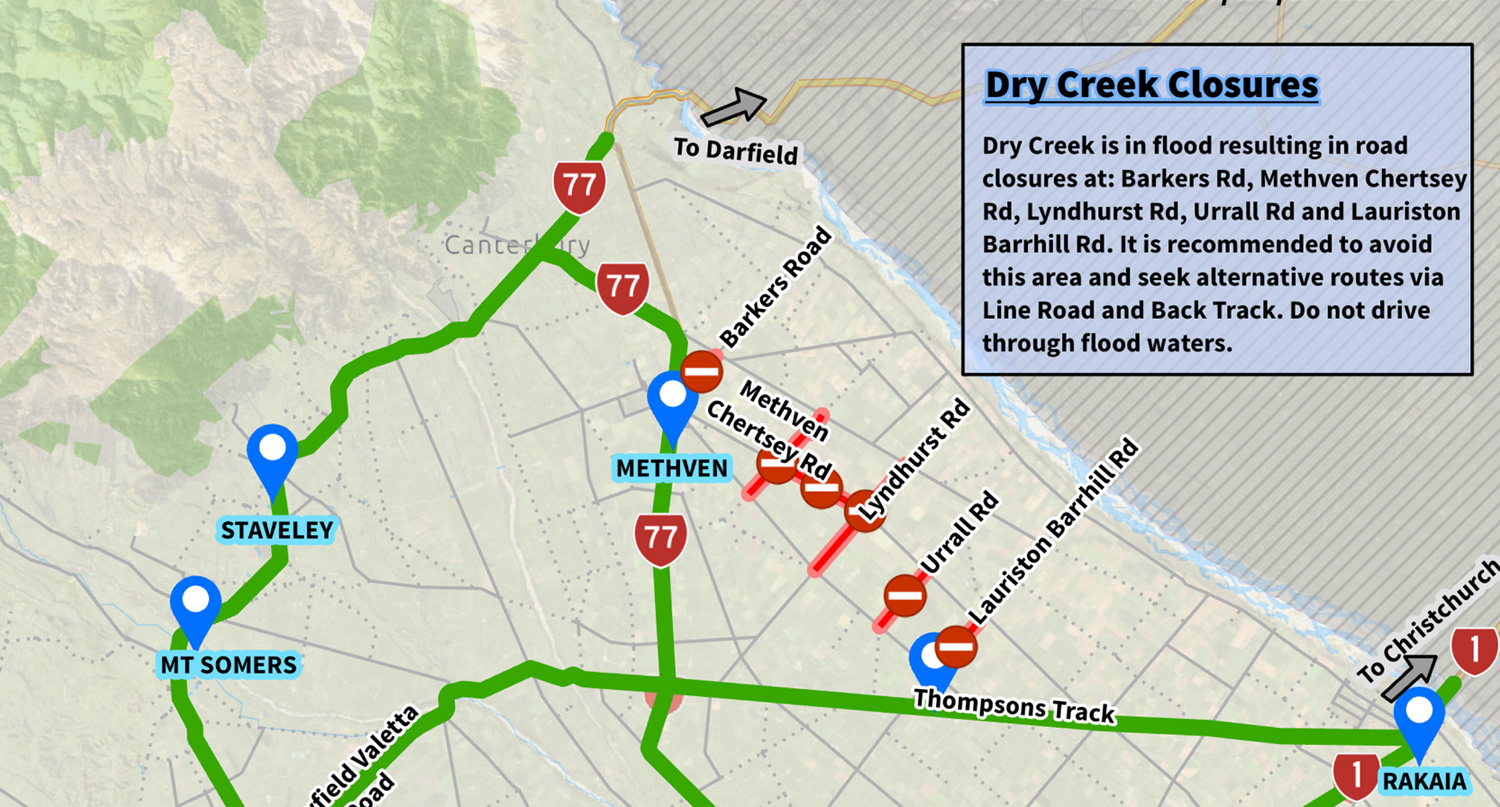 Watch this page for continued updates on weather impacts in the district.
---
16 DECEMBER 2021 - 8.00 AM
The Ashburton District Council has issued a precautionary boil water notice for the Mount Somers water supply, effective immediately.
---
15 DECEMBER 2021 - 5.30 PM
As a precautionary measure, we have closed the roads at Dry Creek and the sunshine bridges due to river flooding in these areas. We continue to monitor weather situation around the district and will provide updates as needed.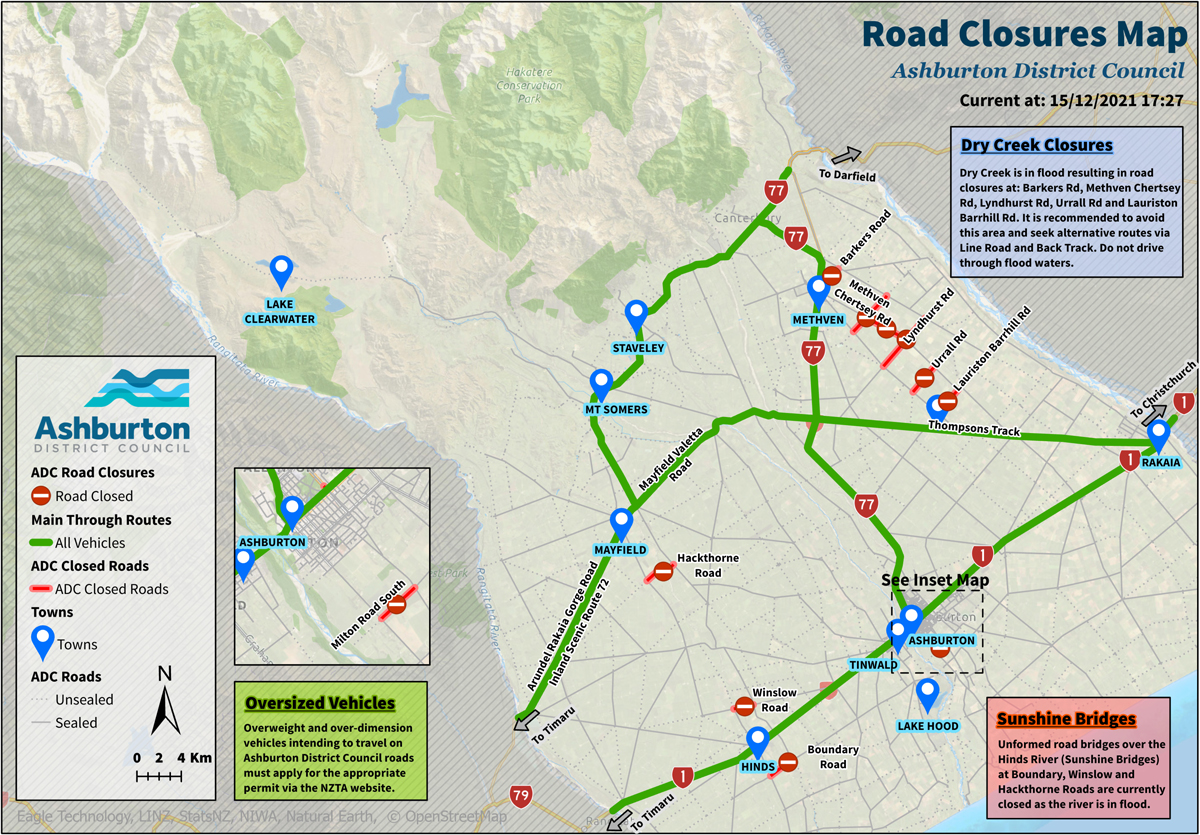 Share this article