Ashburton Museum: Women's Institute memories on show
Published: 20 October 2021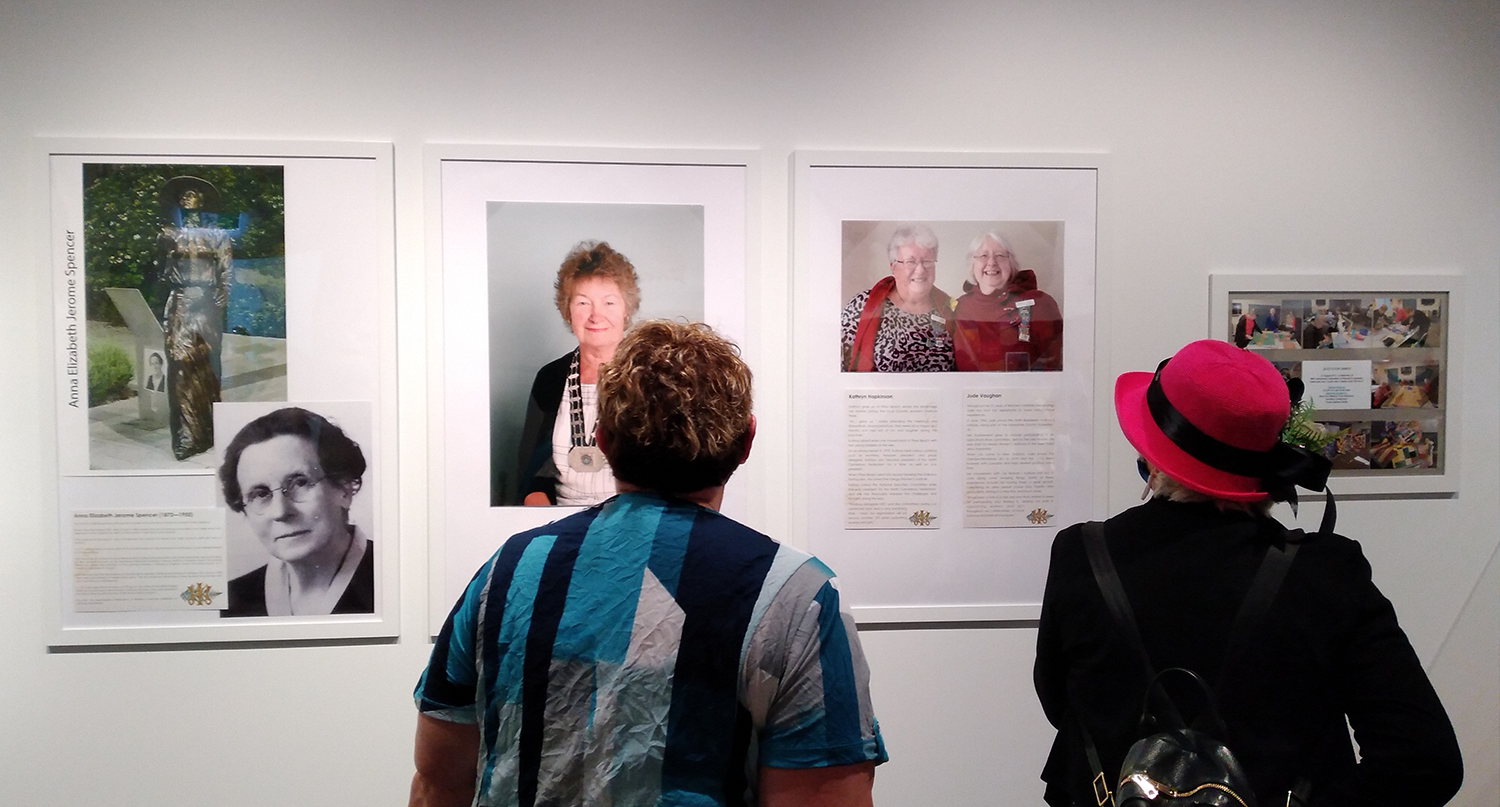 Share this article
Displays by Mid Canterbury Women's Institute branches have pride of place in the Ashburton Museum this spring with a special display celebrating their efforts since 1930.
Institute members have created 11 bays for the display – called For Home and Country – and it also features information about how Women's Institute started locally and nationally.
Each of the bays says something special about the women who went to institute meetings and the big and little events in their lives. Items on show range from tea cups to homemade jam and Lady Diana memorabilia.
Institute members had a private viewing of the display on Monday before it opened to the public.
Mid Canterbury Federation Women's Institute president Mavis Wilkins was among those to see the exhibition and said it was great the project had been able to go ahead. Masks were worn and numbers were limited inside the Murney Room at the museum as institute members took a trip down memory lane.
The national Federation of Women's Institutes marked 100 years in February and over the years up to 30 groups operated around Mid Canterbury. Over time, some amalgamated or closed.
Ashburton District Council Community Services Manager Steve Fabish said the history of Women's Institutes in Mid Canterbury was on show and he hoped people would pay a visit.
"There's plenty of memories that are part of this display and plenty of family connections. These groups played an important role in the social fabric of the district over the years."
Institute members still meet regularly to share skills and companionship, while having fun with drama, music and crafts.
The museum display also includes clothing, photographs and the Rugby Cup, which was donated by the Mid Canterbury Rugby Union in appreciation of catering services provided by members during the British and Irish Lions Tour of 1950.
Follow Us