MAYOR: Chat with our councillors
Published: 20 April 2023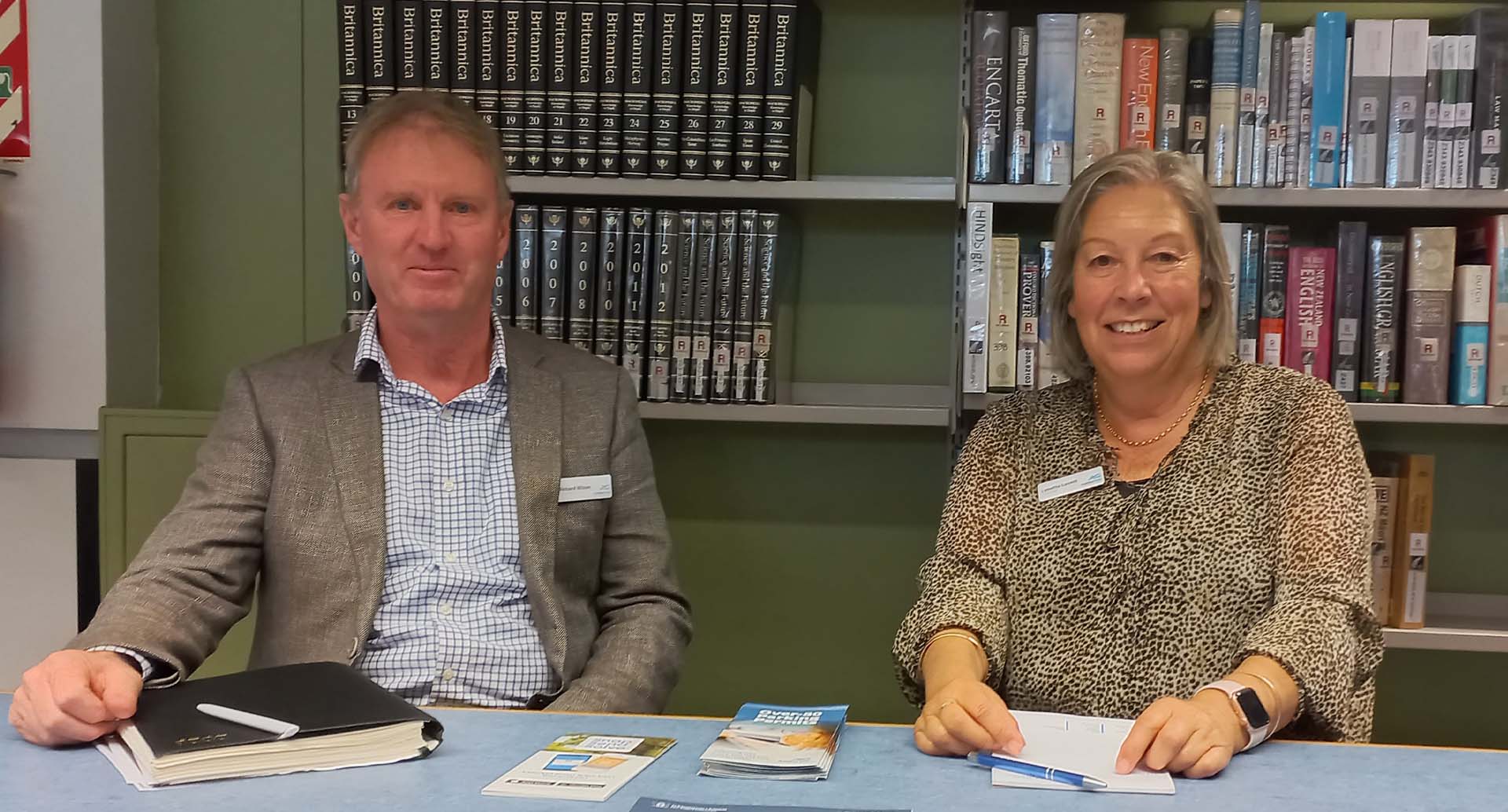 From Mayor Neil Brown:
I am hoping our new chat with a councillor sessions at the Ashburton Public Library will encourage people to share their ideas and thoughts about the district we all call home.
While councillors are already out and about in their own jobs and social circles, engaging with residents, this is an informal drop-in conversation open to anyone in the community. We might not have an answer for everyone, but we sure hope we can help!
Council is trialling the sessions for four months, and in that time two councillors will be at the library every Tuesday, from 2-3pm and from 6-7pm. The library will be closed on Tuesday 25 April, which is Anzac Day, so not then.
Crs Richard Wilson and Lynette Lovett were first in the hot seats, and I'm told the conversations were wide-ranging and that they enjoyed the experience. The next drop-in is on Tuesday 2 May.
We see these sessions as being able to have genuine conversations with people who live and work in our district. Ideally, it's not the time to report a pothole or the fact that your rubbish bin was not emptied last week – those types of customer service requests are best reported to the Customer Service team at Council.
These drop-in sessions are about hearing people's thoughts on our decisions or projects, or about issues that worry them – anything from climate change to visitor promotion, and everything in between. If you have a great idea, we want to hear it!
It also lets us share our experiences as elected members, and give some insights into Council operations, and who is responsible for what.
We have established channels for gathering feedback about policies, plans and bylaws, including paper and online consultation forms, but we know people can sometimes be put off by the process itself.
Elected councillors are always keen to receive feedback, and we hope people take us up on this offer to chat.
People who live in the Western Ward are about to have their say in electing a new councillor to represent them at the Council table.
Rodger Letham, who sadly passed away last December, leaves big boots to fill but there is plenty of passion, and four candidates nominated, for the role.
People will be receiving their voting papers in the mail this week and these need to be returned by midday on Friday 12 May.
Share this article