Budding adult artists tap in to their creative side at Ashburton Public Library
Published: 15 June 2021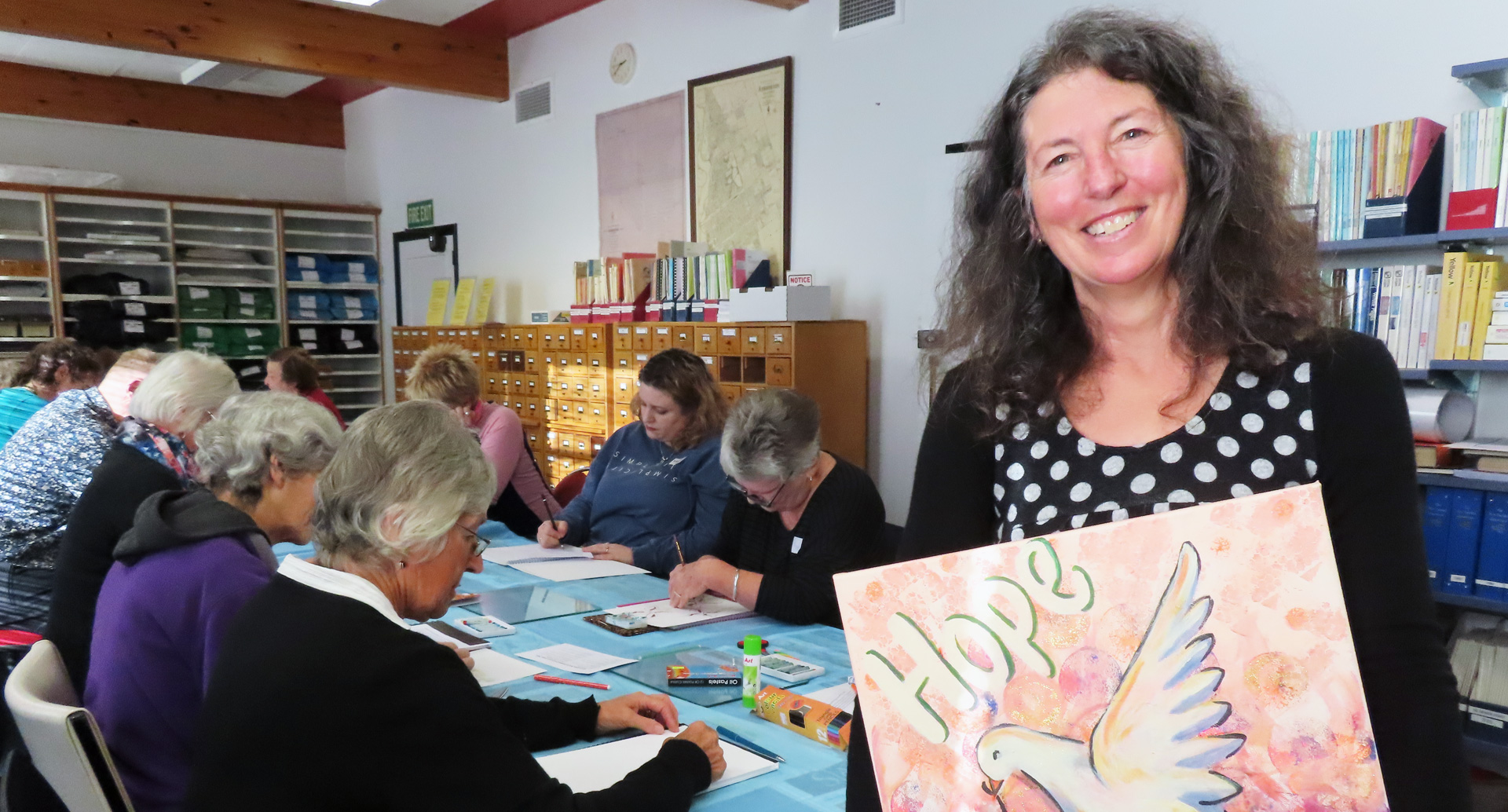 Nineteen budding adult artists are being encouraged to get in touch with their creative side at a series of art classes being run at the Ashburton Public Library by Kristin Dunne.
The pilot scheme, which has been helped by a grant from the Ashburton District Council's creative communities fund, will run for six weeks.
Kristin, an artist for 21 years, said the classes were based on an arts school platform but those taking part did not have to travel out of town for tuition. They cover free drawing, acrylics, and mixed media.
The two-hour classes include tuition, encouragement and materials, and creative space to fire up the imagination.
Kristin said she was also hoping to set up similar classes for children.
Learn more about the Ashburton Public Library programmes and offerings by visiting the Council's website or Facebook Page.
Share this article