SH1 Tinwald Corridor: Lagmhor Road closure
Published: 18 September 2023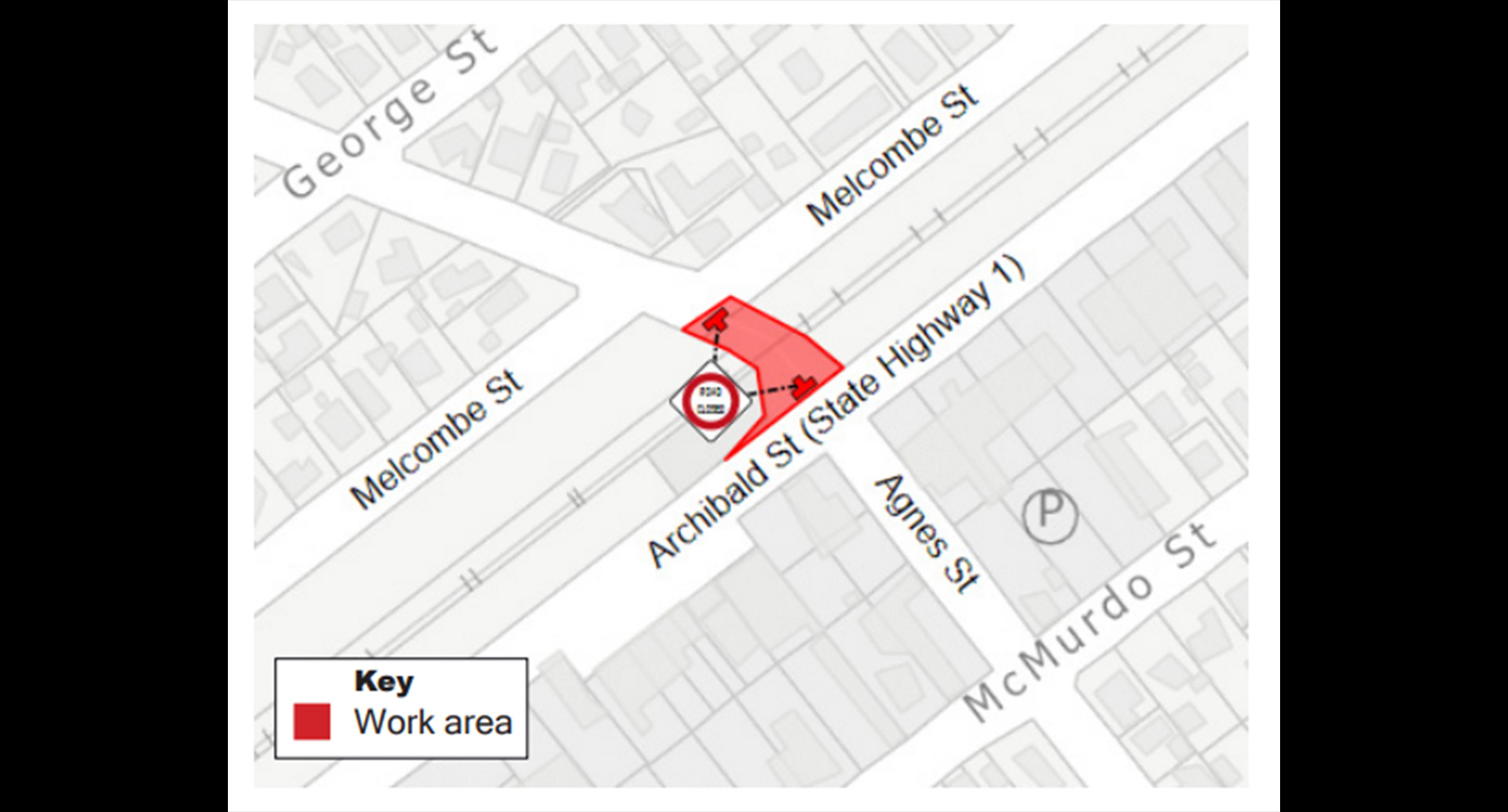 Waka Kotahi advisory on SH1 Tinwald Corridor improvement project
Lagmhor Road, at the intersection with State Highway 1, will be closed from Monday 25 September for two months while the railway crossing is reconstructed as part of Waka Kotahi's project to install traffic lights.
From Monday 25 September, contractors will be working on Lagmhor Road at the intersection with SH1 and the rail level crossing. Works will include the complete reconstruction of the rail crossing, the upgrade of the traffic signals and the widening and resurfacing of the existing road, which requires it to be closed during this time.
Traffic and pedestrian impacts
The road closures will be in place from Monday 25 September for approximately 2 months. There will be no access in or out during this time so please use the signposted detour routes.
Please look out for our staff and follow their instructions. Footpath access around our work site will be maintained during working hours, however there will be no pedestrian access during the night or on the weekends.
Please look out for changes in traffic management and follow signs on site. A 30kph speed limit will be in place.
Contractors will do their best to give accurate timeframes but unforeseen issues like weather, buried obstructions and unknown services can make work take longer. We're sorry for any disruption and thank you for your patience.
Can we help?
Please contact Fulton Hogan on 0800 ROAD FH (0800 7623 34) Monday to Friday, 8am - 5pm, to discuss any specific access needs such as nurse/doctor visits or Meals on Wheels deliveries to your property. Contact us at any time if the matter is urgent.
To find out more about the work and sign up for updates, go to Waka Kotahi's project page.
Share this article