Services upgrade planned for Ashburton Domain kiosk
Published: 24 January 2023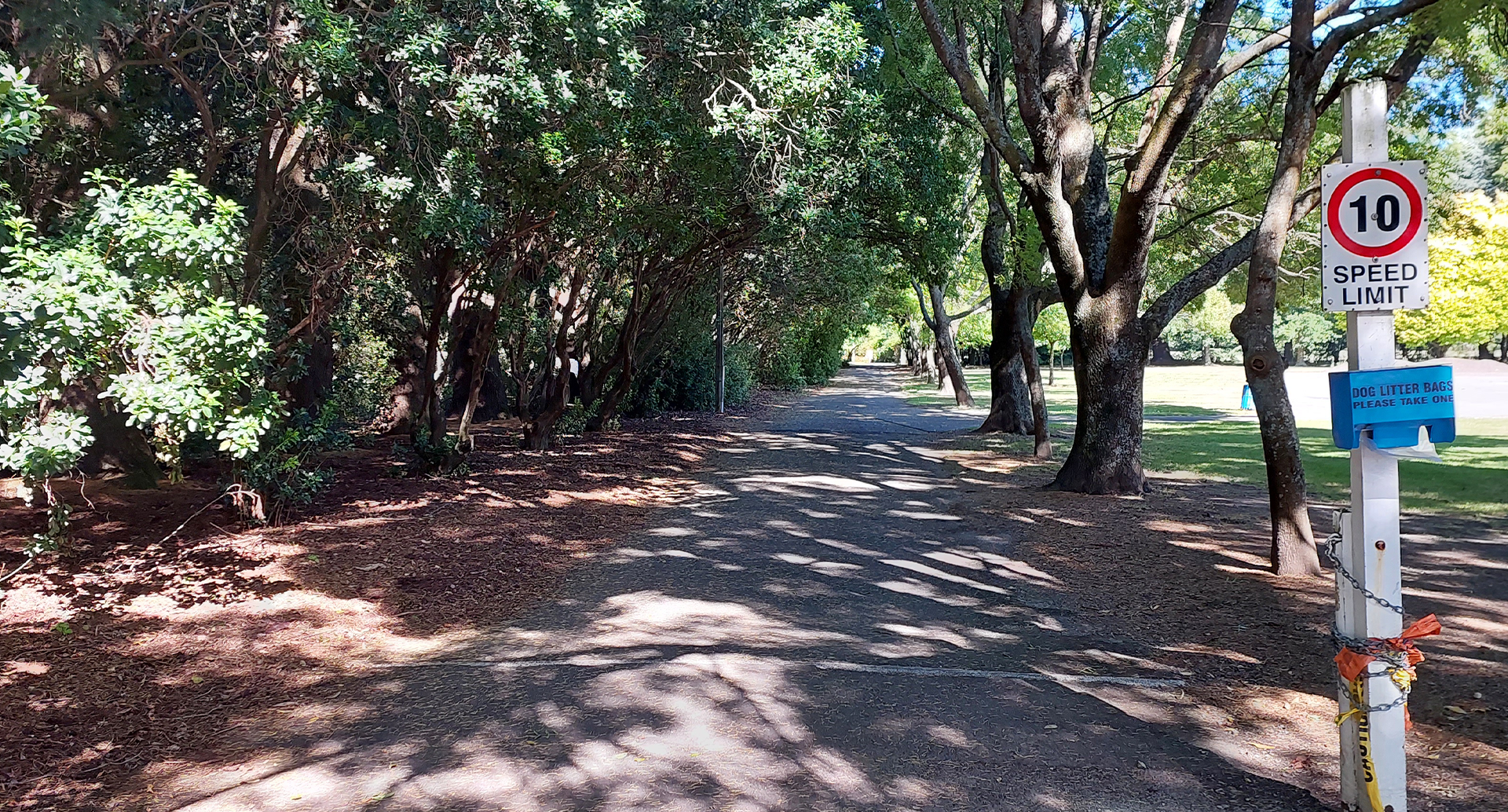 Share this article
Regular users of the Ashburton Domain will see contractors in action in the coming weeks as they upgrade services to the kiosk in the picnic ground off Grigg Street.
The kiosk is a popular spot and can be hired for private use – it has running water, electricity, a Zip water heater and facilities to wash dishes and prepare food. It is hired for $30 a use, plus a $25 refundable key bond.
Open Spaces staff are overseeing the upgrade work, which will involve contractors digging a trench alongside the sealed path that runs east from the corner of Grigg and Elizabeth Streets. The work area will be taped off and people are asked to use other paths.
Infrastructure and Open Spaces Group Manager Neil McCann said upgrading services to the kiosk was part of long-term planning for the domain.
"The kiosk is regularly booked by people or businesses hosting outdoor functions in the picnic ground area and this is a good opportunity to upgrade services to it. Council used the building itself to distribute popcorn during the outdoor Christmas movie in December and it is hired by a variety of family and business groups, and other organisations."
He said staff would also carry out larger maintenance work on trees and shrubs in the area while it was taped off.
Signs will be posted at the domain entrance off Grigg Street and near the kiosk advising when the work is in progress.
Follow Us