No direct threat to Ashburton District coastline following 7.7 earthquake near Loyalty Islands
Published: 19 May 2023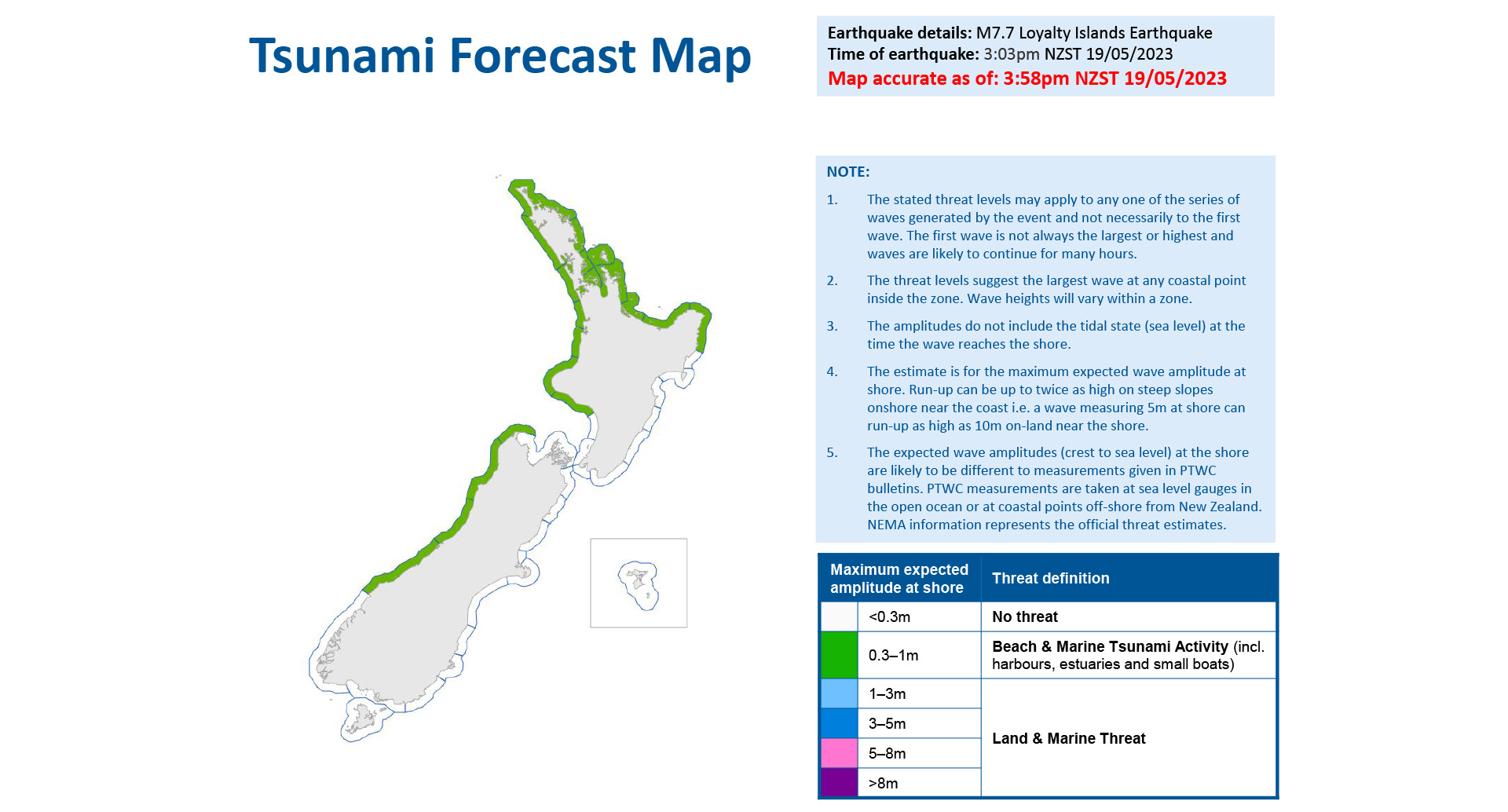 Share this article
There is no direct threat to the Ashburton District's coastline, following the 7.7 earthquake near the Loyalty Islands at 3.57pm today.
Civil Defence has issued a warning for the West Coast of the North and South Islands, advising that coastal areas may experience strong and unusual currents.
The first tsunami activity causing these strong currents and surges may reach New Zealand in the area of North Cape at approximately 5pm today.
You can find more information at www.civildefence.govt.nz
Follow Us