Funeral with military honours to be held in Ashburton
Published: 8 February 2023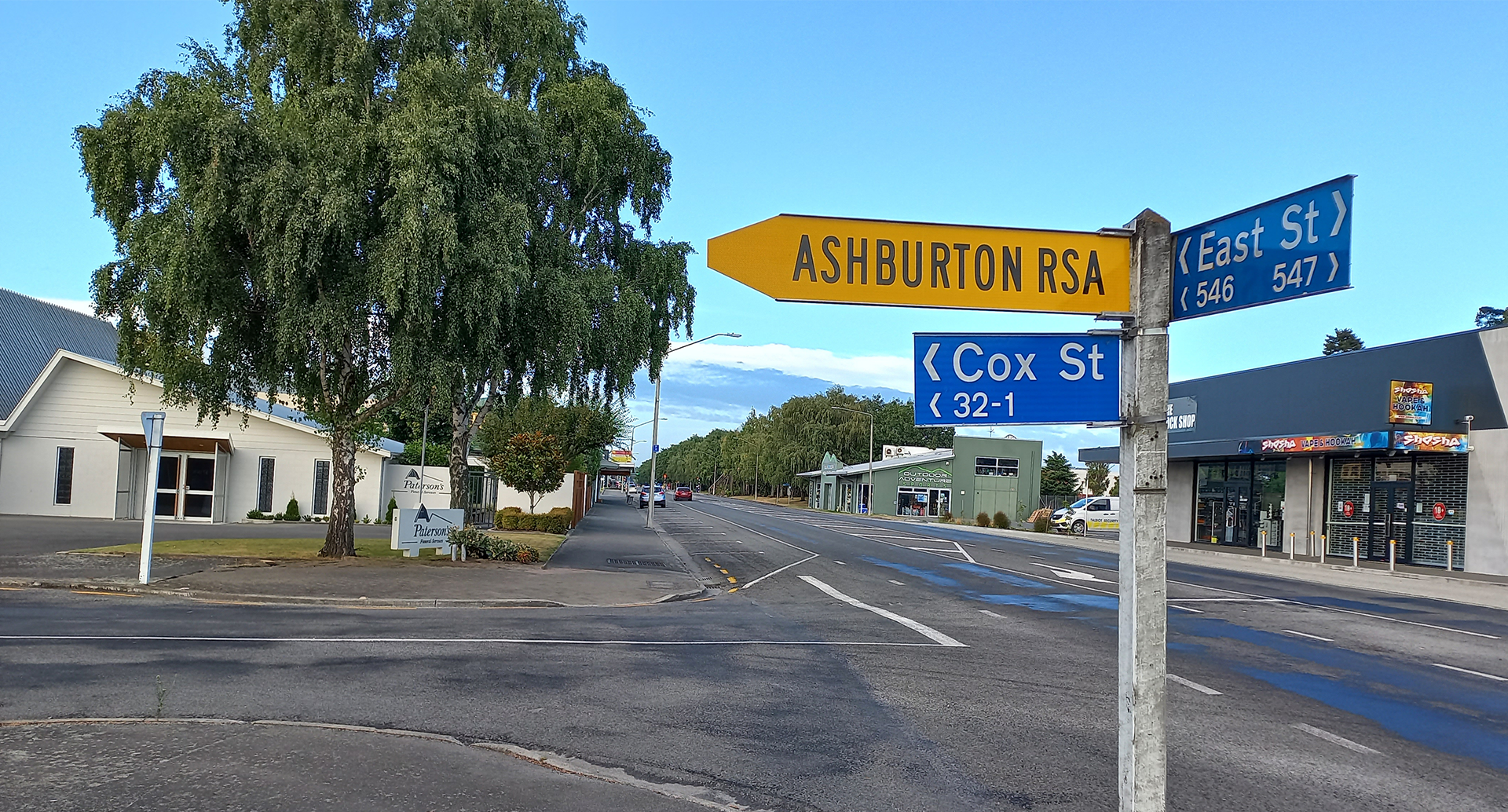 Ashburton will host a military funeral on Thursday (9 February) when Major Ian Lattimore is farewelled.
Major Lattimore, who had retired from the New Zealand Army, passed away on 28 January and his funeral service is being held at Paterson's Funeral Home. He was 61.
Roads around the funeral home will be partially closed and some parking restricted on Thursday morning for the funeral, which begins at 11am. His casket will afterwards be transported on a gun carriage from Cox Street, then south along East Street and into Peter Street.
The gun carriage will be preceded by a police vehicle and accompanied by military escort. A firing party will be positioned on the corner of Cox and East Street and will fire three volleys as the carriage passes.
Major Lattimore was a professional and long-serving military officer in the Royal New Zealand Infantry Regiment. He grew up in Mid Canterbury, attending Lyndhurst Primary School, Methven High School and Ashburton College.
At Ashburton College he was head boy, captain of the rugby 1st XV and also head of Red House.
During Ian's last year at school, he was accepted for officer training in the NZ Army and attended Officer Cadet School in Portsea, south of Melbourne. He graduated as an officer in the Royal New Zealand Infantry Regiment.
The army said that during Major Lattimore's career he held a number of command appointments within 1st Battalion, Royal New Zealand Infantry Regiment, 2nd/1st Battalion Royal New Zealand Infantry Regiment, 2nd Canterbury Nelson Marlborough West Coast Battalion, Royal New Zealand Infantry Regiment and 2nd/4th Battalion Royal New Zealand Infantry Regiment, as well as numerous roles with NZ Army and the wider New Zealand Defence Force.
He served for 40 years in these roles with many highlights recognised both internationally and within New Zealand.
Towards the end of his career, he commanded the Youth Development Unit in Burnham and was particularly passionate about supporting, coaching and developing young New Zealanders. He served on operational tours in the Sinai Peninsula, Bosnia, Sierra Leone, Afghanistan and Timor Leste.
His most recent role as a reserve officer was in the MIQ hotels as part of the whole of Government response to Covid 19.
During this long and distinguished army career he is remembered for his sense of humour, professional ethos and comradeship. This is reflected in the weight of condolence messages, remembrance wishes and likely attendance of present and past military service members to join with his family at his funeral.
Share this article