Donate your old laptop, for a good cause
Published: 31 May 2023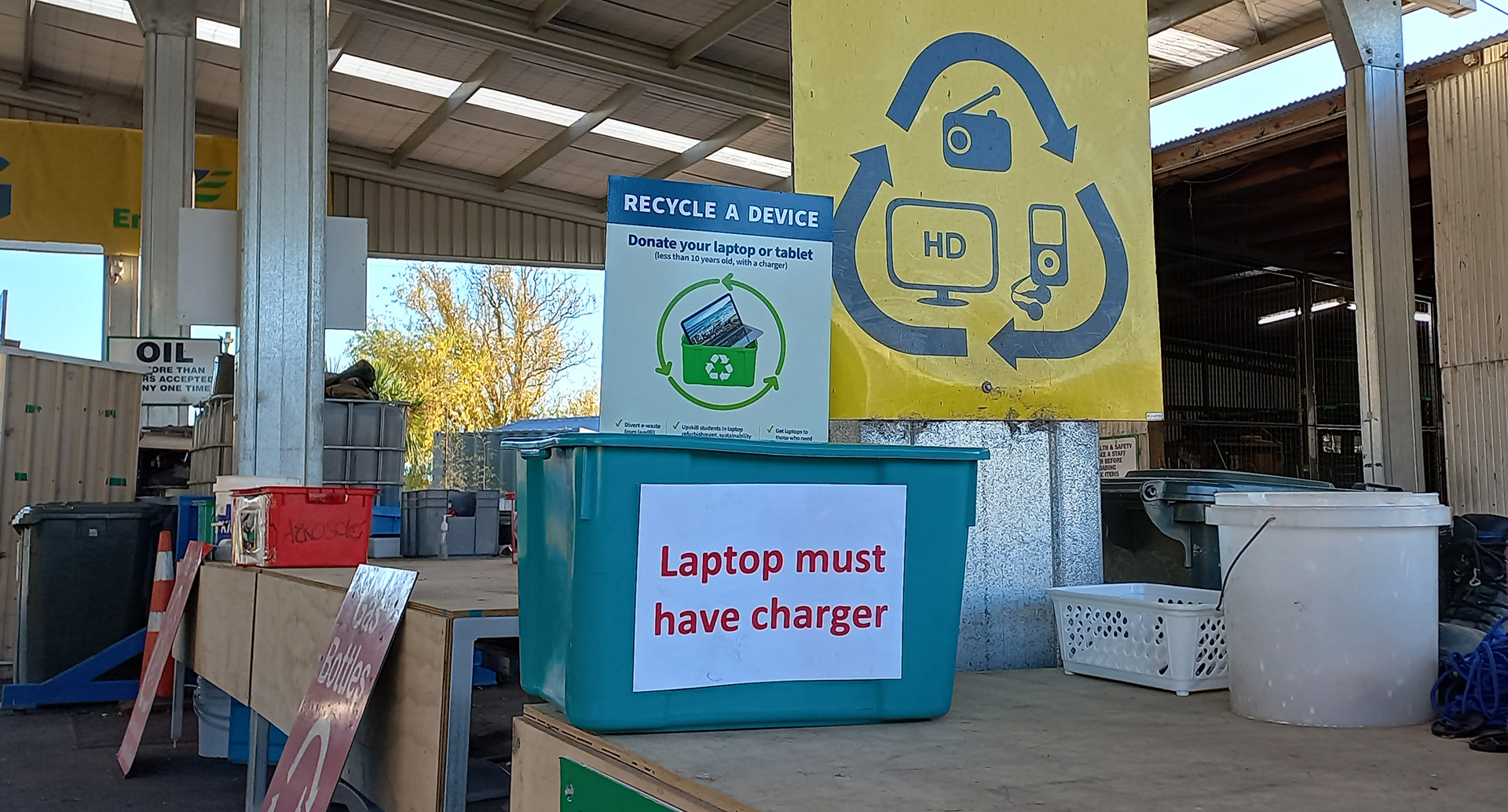 Do you have a laptop sitting around the house, less than 10 years old with a charger, that you don't use any more?
It might be slow, chew through battery too fast or just not be suitable for your requirements any more. Whatever the reason, Ashburton's Recycle A Device programme can give it a new life in a good cause.
Recycle A Device (RAD) is a national programme running sessions at Ashburton College, under the guidance of Ashburton Public Library Digital Access Coordinator Sarah Jones.
Students are refurbishing donated laptops and the public library is giving them to students and others in the community who need them.
RAD has also now partnered with the Ashburton Resource Recovery Park so that good quality laptops dropped off at the park by Ashburton District residents can be passed on to be refurbished.
This partnership will divert high quality e-waste from landfill, which saves ratepayers money. A dedicated recycling box with a programme sign is on the electronics bench at the park.
Donor privacy is assured, as devices are sent to Entelar to be securely data wiped. They wipe the laptops to an enterprise grade to ensure all personal and sensitive information is removed.
Library Manager Jill Watson said that people had been asking how they could donate laptops locally, following publicity about the RAD partnership.
"The Ashburton Resource Recovery Park has now created a donation space for our community. The programme has come full circle with the ability to donate, refurbish and rehome devices locally."
She said the first refurbished laptop was given out last week, to a delighted student who had been borrowing a device from her school. People can apply for other refurbished devices by getting in touch with the library.
Applicants must be under 25 and needing a laptop for study or work; or over 25 with a current Community Services card and needing a laptop for study or work.
Share this article