Top spot for ADC's customer services team
Published: 21 June 2022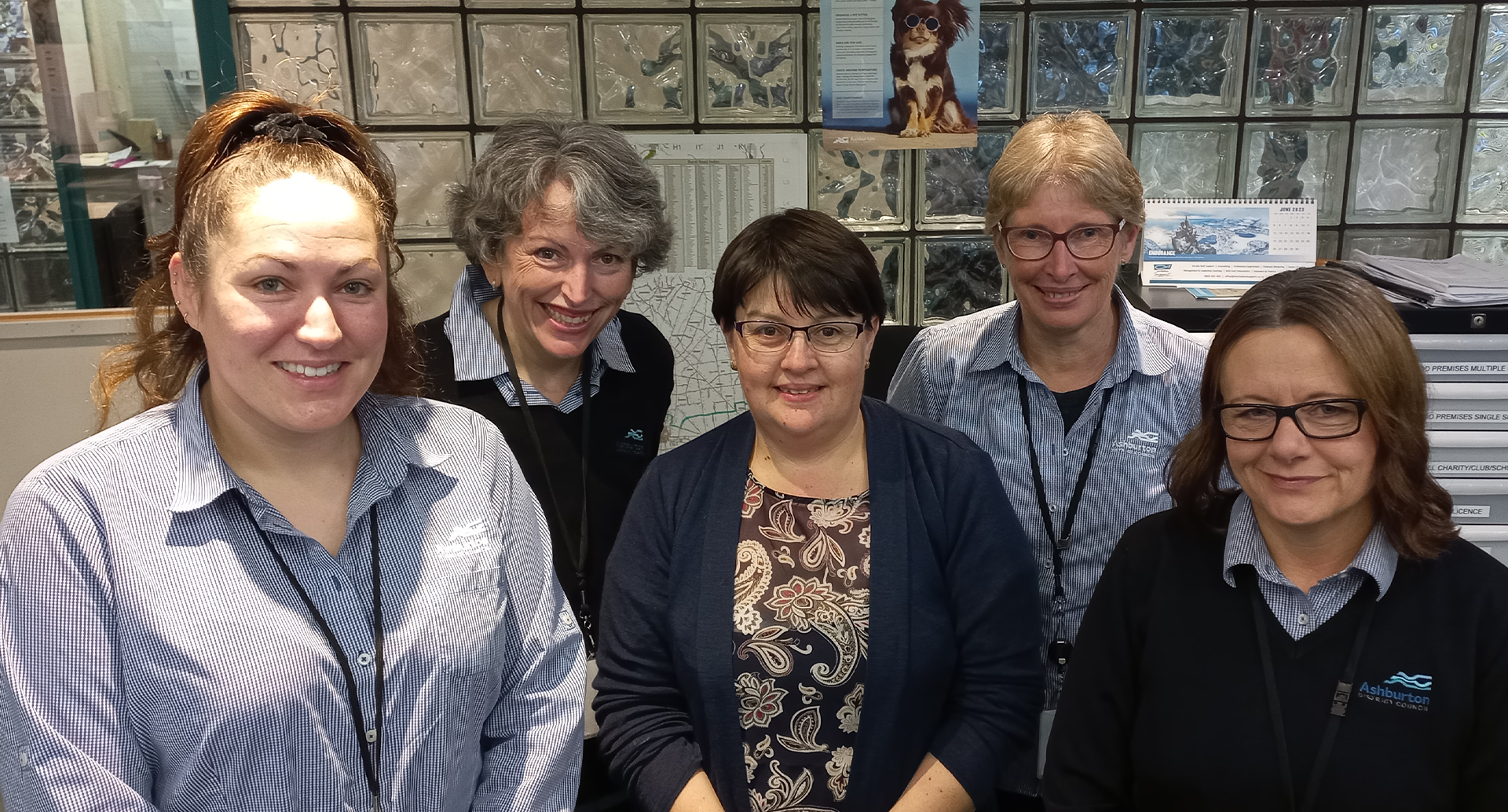 Share this article
Council's front of house team has claimed top spot in the country for local government customer services.
Chief Executive Hamish Riach accepted the ALGIM (Association of Local Government Information Management) Supreme Award for the Best Customer Experience on behalf of Customer Services Manager Amanda Watson and her customer services and library support team recently.
The award is based on mystery shopper calls that come by telephone, email and social media. Councils are rated then ranked on how they handle those calls.
"Our team has always done well, previously ranking sixth in New Zealand, but to be number one against every other council in New Zealand is an incredible achievement," Mr Riach said.
"What I find special about this award is that it's not based on a polished application or flashy project, but instead recognises great people doing their everyday job extremely well."
Runner-up in the customer experience mystery shop was Bay of Plenty Regional Council.
ALGIM does a mystery shop on all councils annually and the results guide organisations on where they can improve. Questions are varied, and can be about rates, Land Information Memorandums or dog registration; frontline staff are rated on their knowledge, courtesy and willingness to help.
The mystery shop involves multiple phone calls between the hours of 8am–5pm, on weekdays. Each council is asked a standard question and an assessment is made of the customer experience received.
It also involves inquiries made through council's website and Facebook page, and an assessment is made of the response received and time taken to reply.
Mr Riach said it was great to see the Ashburton District Council shining amongst its peers at the annual ALGIM Awards.
"The use of technology and best practices in local government is continually expanding and being shared, and we are always striving to provide our community the best service possible."
He said the result was also impressive because some of the inquiries were made when Council's customer services team was working from home while on lockdown, and embedding a new phone system. The period also included the May floods in 2021.
Follow Us