Teens: Boost your digital learning at the library
Published: 5 December 2022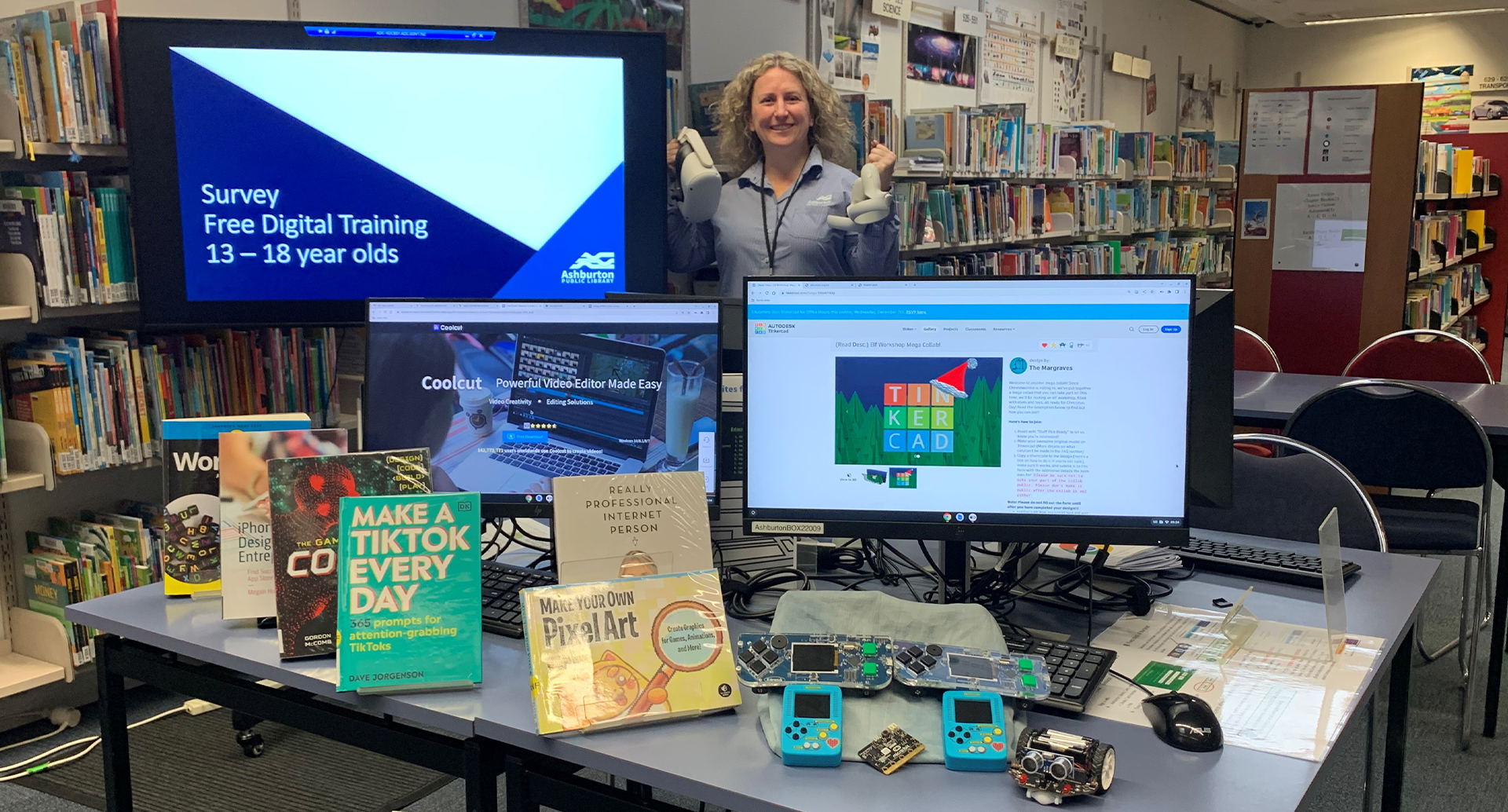 The Ashburton Public Library is asking teens to take a survey to gauge their interest in potential new courses like building mobile apps and using video-making software.
Library manager Jill Watson said the library already ran free digital training for the public, but wanted to create some programmes specifically for teens.
"Libraries are no longer just about books, but are community hubs which connect people with free internet, access to technology and training opportunities to learn new things.
"We're here to help people learn the skills they need in an increasingly digital world, and we hope young people would take part in our survey because that will shape the courses we offer."
The library's new Digital Access Coordinator Sarah Jones has created a questionnaire to find out from young people aged 13-18 years the digital areas of interest to them.
"We've suggested a few courses such as building mobile apps, using video making software and beginner PowerPoint, and we'd love to see their feedback," Ms Watson said.
The Ashburton Library already runs free digital training courses including mobile phone help, online banking, online newspapers, internet security and a coding club.
Teens are encouraged to check out the survey, to review the suggested courses and add any extra areas of interest. These courses could help them to prepare for study or employment.
If you or someone you know would be interested in free digital courses for youth, please complete the survey: https://www.surveymonkey.com/r/AshLibrary.
Events at the library are listed on Council's website and library's Facebook page. Training will be free for attendees.
Share this article