Nominations Close for Local Elections
Published: 12 August 2022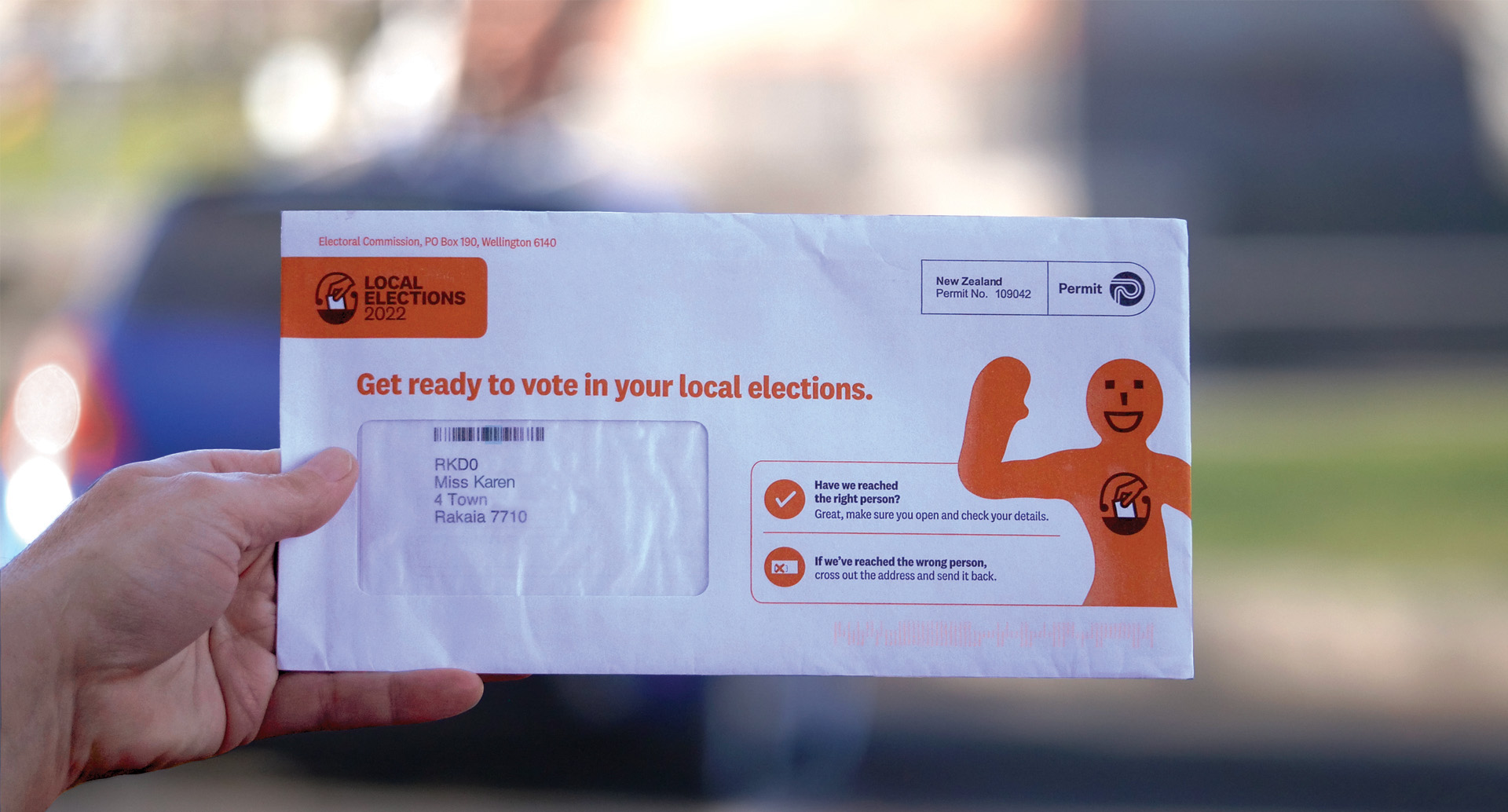 A late surge of nominations means there will be an election held for all seats available in the 2022 local elections. 36 nominations were received by the 12pm, Friday 12 August deadline.
On Saturday 8 October 2022, voters in Mid Canterbury will be asked to elect a mayor, nine district councillors, five Methven Community Board members and six Braided Rivers Community Trust members.
The election will be held by postal vote using the First Past the Post Electoral System. Voting papers and candidate information will arrive in mailboxes from 16 September. Voting closes at noon on Saturday 8 October.
Ashburton District Council residents who are not listed on the final electoral roll for these elections can still enrol by visiting vote.nz or calling 0800 36 76 56. Staff at the Ashburton Public Library are also able to assist people with their enrolment.
Special voting facilities will be available at the Ashburton District Council Office, 5 Baring Square West, Ashburton during normal office hours between Friday 16 September and Friday 7 October 2022 and from 9am to 12 noon on Saturday 8 October 2022.
The list of the candidates and more information about voting can be found at voteashburton.nz
---
Nominations for the 2022 Ashburton District Triennial Elections
Mayoralty (1 Vacancy)
BROWN, Neil
SWINDLEY, Jeffrey-robert (Independent)
Western Ward (2 Vacancies)
LETHAM, Rodger
MCMILLAN, Liz
TOPP, Lynda
Eastern Ward (2 Vacancies)
LOVETT, Lynette
MACKLE, Rob
TOWNSHEND, Keith (Independent)
WILSON, Richard David
Ashburton Ward (5 Vacancies)
BELL, Thelma
BRAAM, Leen (Independent)
BURGESS, Brie
CAMERON, Carolyn
ELLIS, Russell
GLASSEY, Janet
HOOPER, Phill
JOHNS, Carol
SAPPHIRE, Shfire (Independent)
SKATES, Bev
TASKER, Hayden
TODD, Tony
Methven Community Board (5 Vacancies)
FITZGERALD, Megan
HOLMES, Kelvin
JENKINSON, Robin
LOCK, Allan
OWEN, Richie
PRESTON, Adam
Braided Rivers Community Trust (6 Vacancies)
BREAKWELL, Kieran
CLIFFORD, Kevin
CLOUGH, Kerry
HARNETT, Robert
QUINN, Chantelle
ROBERTSON, Chris
RUSHTON, Gerard
SAPPHIRE, Shfire (Independent)
SILVA, Tim (Independent)
Share this article