Grove Street Park to close, new park planned
Published: 17 June 2022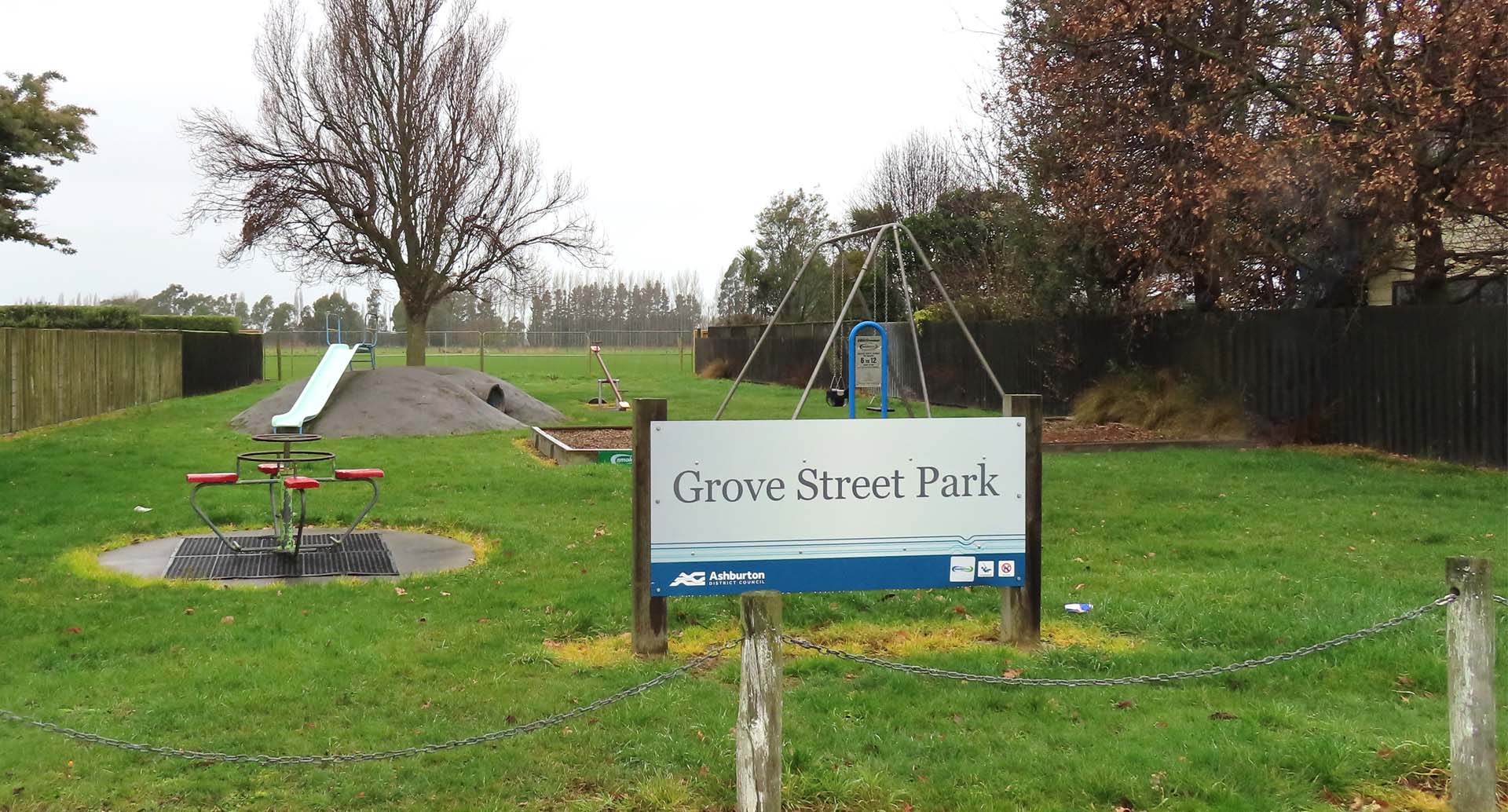 Share this article
Grove Street Park will be closed and play equipment removed from Monday to allow for the construction of a new road, however Tinwald residents can look forward to a bigger and better park in the future.
The developer of the Ashbury Grove subdivision sought to acquire the land for construction of a second access road. In return, they've proposed developing a larger recreational reserve with new playground equipment about 150 metres from the current park.
The Ashburton District Council consulted the public on the proposal late last year and 45 submissions were received with 80% in support of the idea. The Council gave final approval for the disposal of Grove Street Park this week.
Chief Executive of Ashburton District Council, Hamish Riach says, "While we know that many families and residents have enjoyed the Grove Street Park over the years, we believe the new recreational reserve will be well suited for our growing community."
Grove Street Park is 881m2 in size and has been a neighbourhood park for at least 20 years. The new recreational reserve will be 2240m2, include a playground and be vested to the Council once completed.
Construction on the road is expected to start later this year, with work on the new recreational reserve planned for late 2023 alongside stage one of the subdivision.
Follow Us