Former refugees invited to mayoral lunch
Published: 11 May 2022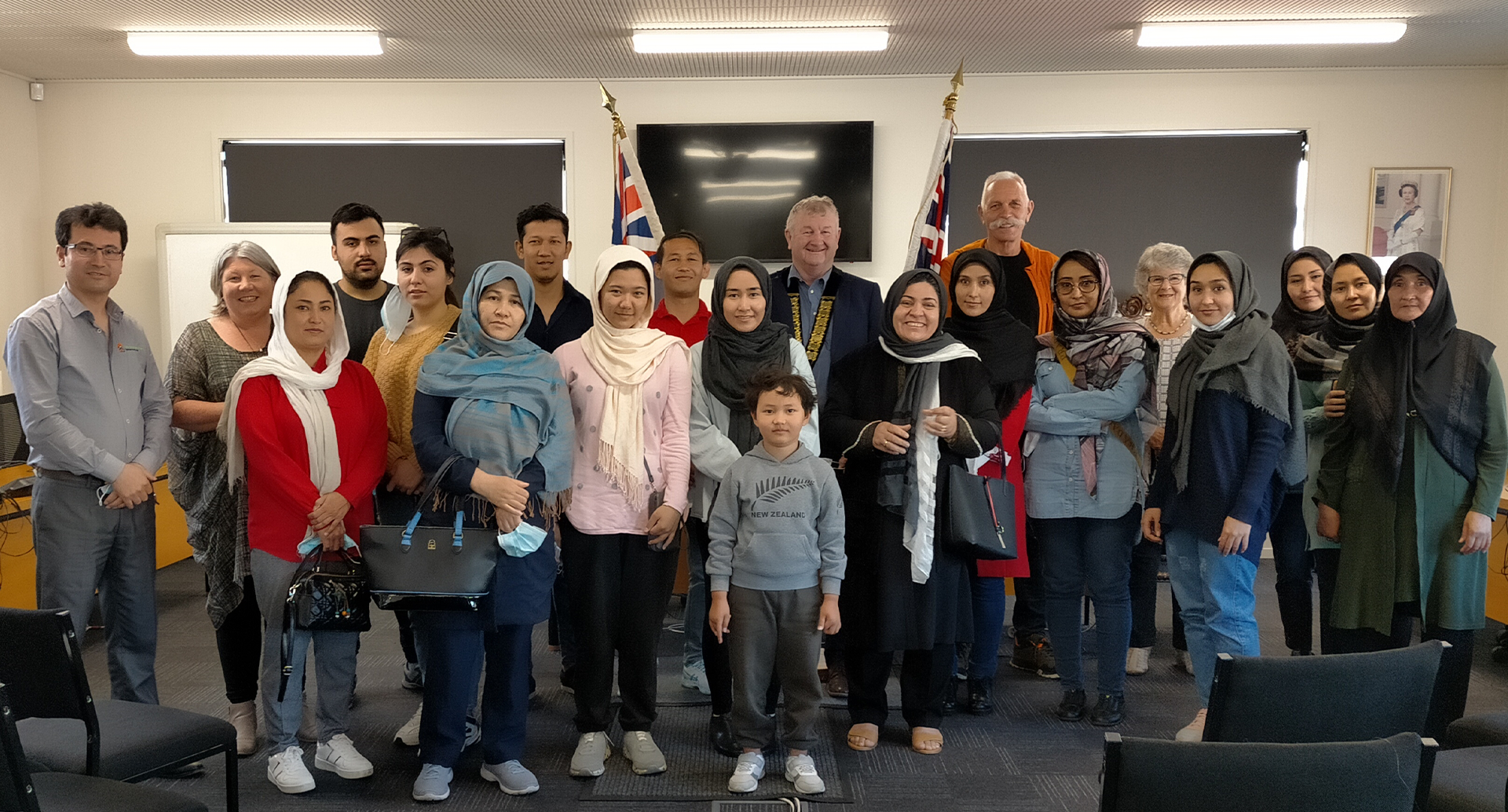 Share this article
Ashburton Mayor Neil Brown invited some special newcomers to lunch last week to hear how they are finding their move to Ashburton.
Thirty-five men, women and children who fled Afghanistan and resettled in Ashburton over the past year were invited to share food with Mayor Brown, deputy mayor Liz McMillan and Councillors Leen Braam and Diane Rawlinson.
It was an occasion to celebrate their new beginnings.
Refugee Settlement support team leader Kathy Harrington-Watt said the latest arrivals had only been in Ashburton a few days, and another 22 were due in the coming months.
"They all originate from Afghanistan but have had to leave for fear of persecution or other frightening reasons. They are loving living in Ashburton and say the community has been very welcoming."
She said many refugees spent years after fleeing Afghanistan in countries like Malaysia or Iran, waiting to be resettled.
"Now they are here, they are keen to improve their English, for their children to go to school and to learn new skills that will secure them jobs in our local community.
"The biggest reason why they are flourishing in Ashburton though is because the community is so supportive, generous and accepting."
The resettlement service finds homes for the newcomers and a recent plea for bicycles resulted in about 200 being gifted.
Mayor Brown said the shared lunch was an important part of helping the former refugees adapt to their new lives.
"It is good for them to understand that in New Zealand, the local mayor and local government politicians are people they can approach and trust. Their experience of authorities in other countries may not have been so positive.
"They should have no reason to be fearful living in our district and I know many members of our generous community have gone out of their way to show kindness and hospitality. We look forward to them taking the next step and joining community groups and the local workforce."
Follow Us