Civil Defence Emergency Management: What's in your grab bag?
Published: 22 June 2022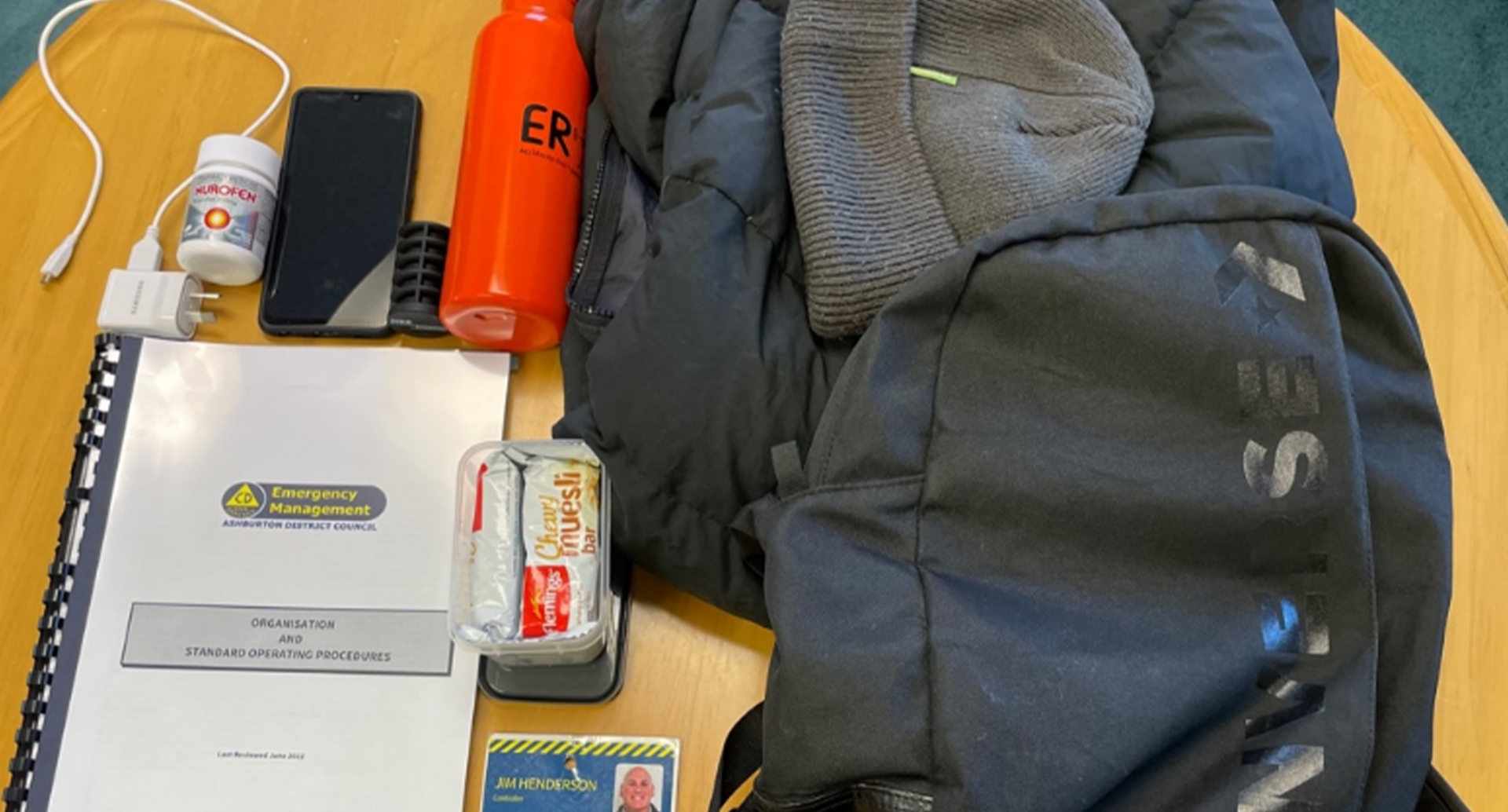 Share this article
Emergency survival items and get away kits (or grab bags) can be life-savers.
If your home is structurally sound after an emergency event, that is the best place for you to be. However, in an event where people's safety
in their home is affected, they may opt to evacuate or may be instructed to evacuate by emergency services.
You might find yourself having to live out of your "grab bag" for 3-5 days until emergency services are able to get to you to provide aid.
A grab bag is an emergency get away kit with a few basic requirements to allow you to get away from home quickly. The grab bag should be ready to go in a cupboard so that you are not running around trying to remember what to take or where everything is.
Suggested items are:
- cell phone and charger
- torch, water bottle, muesli bars
- small first aid kit and transistor radio
- warm clothing (jacket and hat)
- important documents (like insurance or ID) and prescription medicine
- baby's needs (if required), pets' needs (pets are your responsibility)
Before you leave and if it is safe to do so, turn off water and power.
Follow Us