Detours planned while Withells Road temporarily closed
Published: 17 June 2022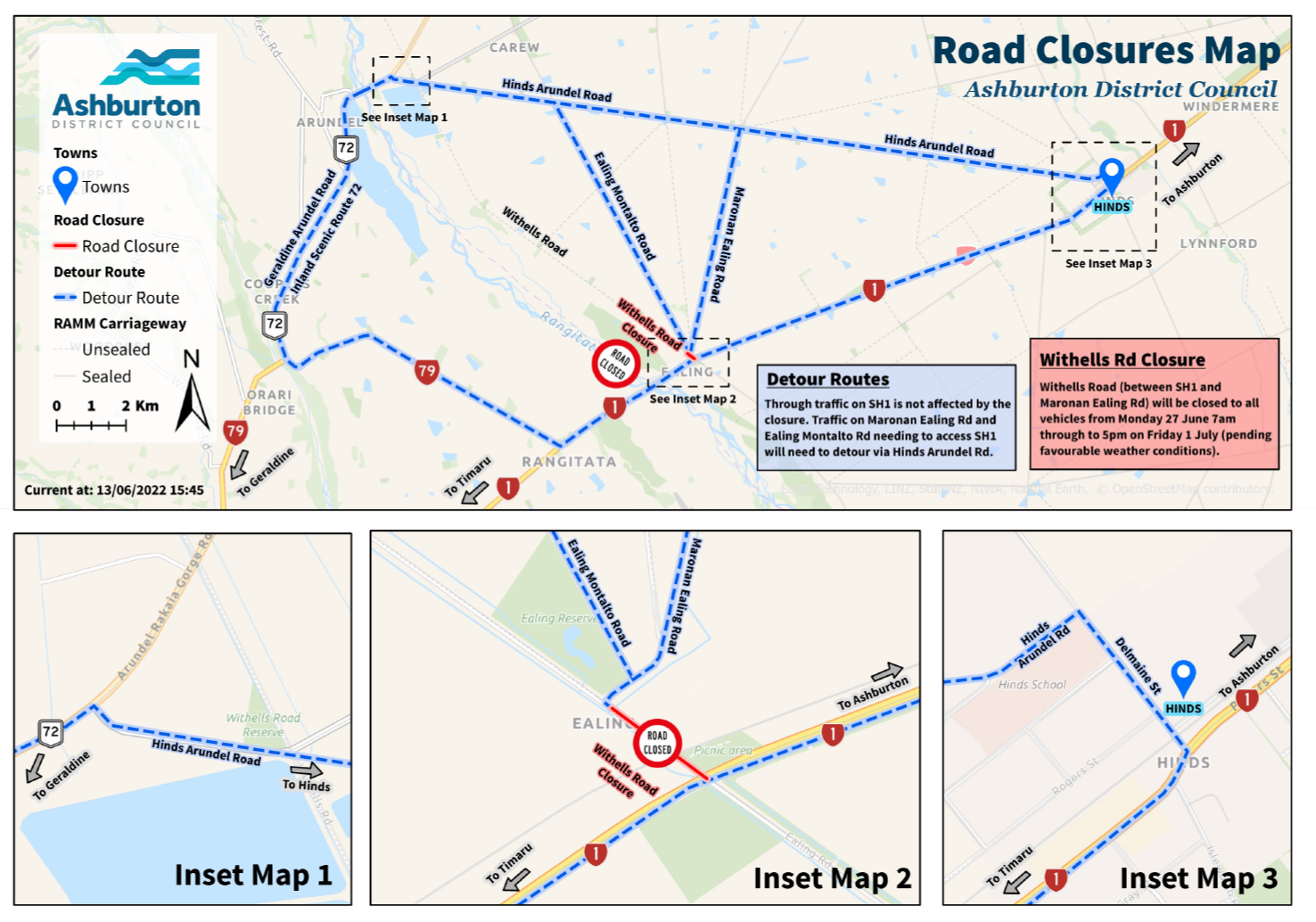 Share this article
A short section of Withells Road from State Highway 1 to Maronan Ealing Road will be closed for a week from Monday 27 June so contractors can repair damage to the road caused by heavy vehicles.
The closure effectively means there is no access to Withells Road from the highway and detours will be in place. Traffic only using the highway will not be affected.
Ashburton District Council Infrastructure Services Group Manager Neil McCann said contractors would be digging out and re-constructing failures on the left turn lane into State Highway 1 from Withells Road.
"There are lots of heavy vehicles, particularly tankers, which use this access onto the highway from the Montalto and Mayfield regions. This is part of the reason this section has deteriorated as heavy vehicles brake harshly approaching the intersection and cause large stresses on the sealed surface."
Drivers needing to use the detour will be directed to State Highway 79, the inland route and Hinds Arundel Road.
Mr McCann said Waka Kotahi was notifying trucking companies of the closure.
"We are hoping to start work on 27 June and we expect the job to take about four days. In the event of wet weather, we may have to postpone as we need sufficient good weather to dry out the patches to get a good seal.
"We will keep road users advised of progress via our Council information channels."
Follow Us