Art exhibits arriving in August
Published: 8 August 2022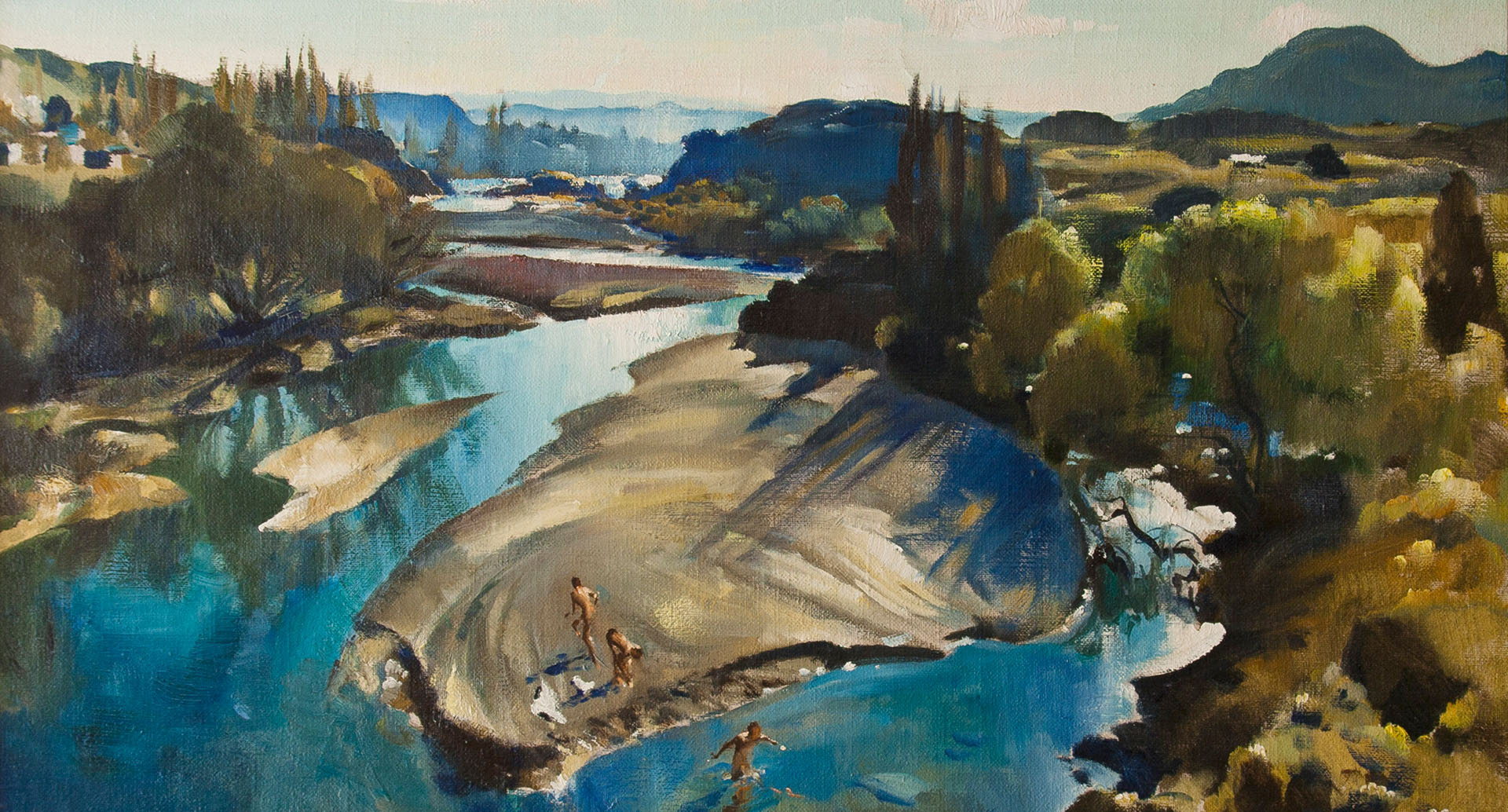 Share this article
August sees the arrival of three new exhibitions at the Ashburton Art Gallery and Musuem. Now's the perfect time to visit and enjoy these beautiful and intriguing works, from local and New Zealand artists.
Rare and Unrivalled Beauty | 8 August – 2 October
Thirty-two landscape paintings from the Kelliher Art Trust Collection are coming to Ashburton as part of a South Island tour. Encounter works by renowned New Zealand artists including Austen Deans, Colin Wheeler, Douglas Badcock, Dick Frizzell, and Michael Smither. Art historian and curator, Dr Mark Stocker, will give an accompanying lecture titled 'The Kelliher Paintings: A New Zealand Phenomenon' at 5.00pm, 31 August at the Gallery.
The Moon and the Pavement| 13 August - 9 September
An exhibition in collaboration with The Physics Room, including new works by Teresa Collins, Yukari Kaihori, Susu, and Sam Towse. The show takes an extreme close-up perspective on materials and surfaces from an urban environment. It considers them in connection with personal memory and narrative associations, intimate, yet at times as distant or unknowable as the moon.
Alchemy | 28 August - 21 October
Amanda Greenfield and Tatyanna Meharry provide a glimpse into a palate that is created from the materials that we stand on, that we see every day and the dust that we breathe which trigger an understanding of the place where we live. The Ashburton Area and the lands of Kāti Huirapa ki Arowhenua provide the materials that are unique to this area and that carry on a tradition of storytelling inspired by the land.
Find out more about these exhibits at ashburtonartgallery.org.nz
Image | Peter McIntyre The Manuherikia, Central Otago 1960. Oil on board 3rd Prize 1960 Kelliher Art Competition.
Follow Us