Treasure trove of trophies at Tinwald hall
Published: 5 August 2021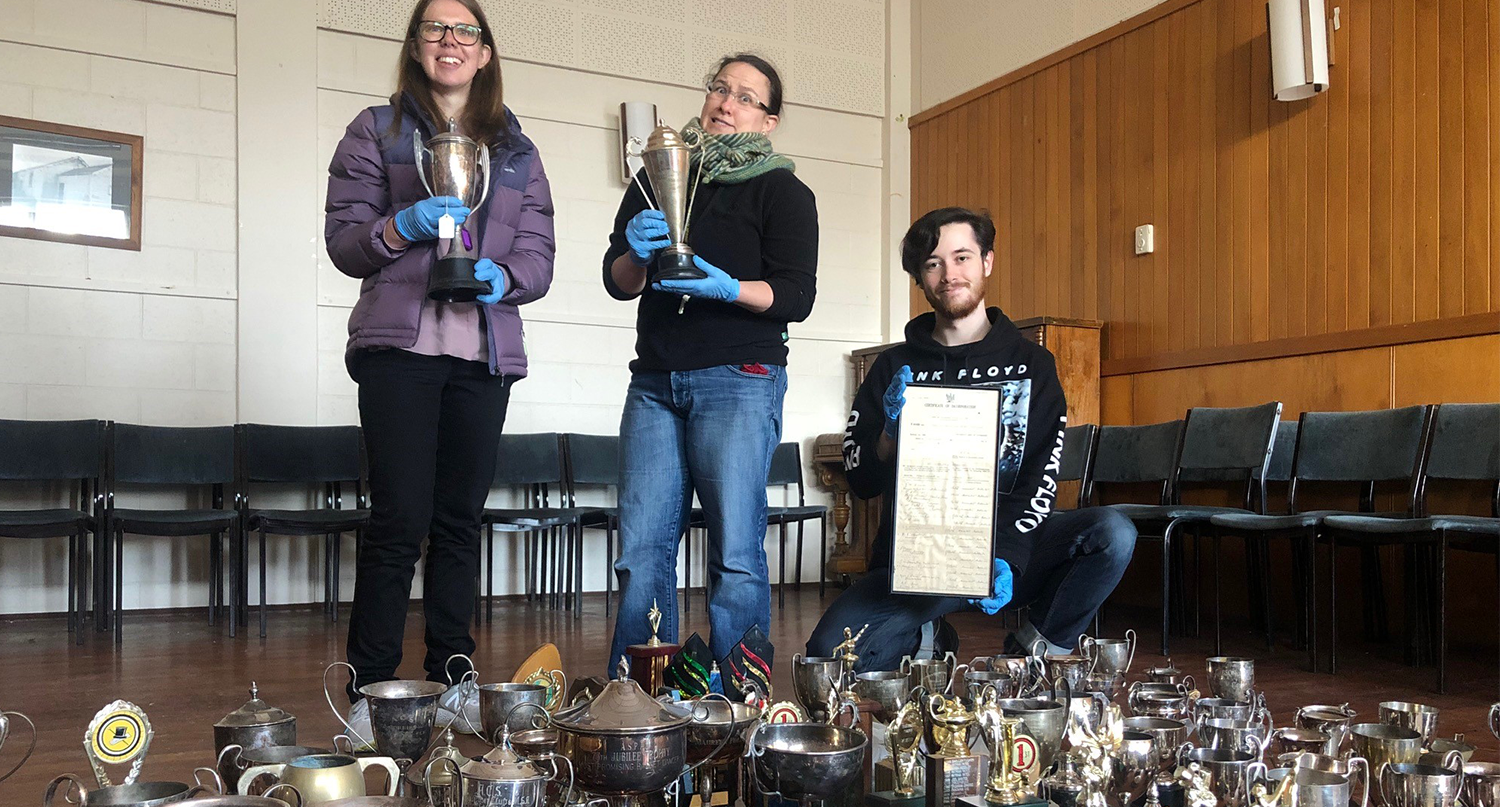 Share this article
A treasure trove of old cups and trophies has been discovered in a back room at the Tinwald Memorial Hall and Ashburton Museum staff are trying to find out the silverware's stories.
Most of the trophies belong to the Ashburton Competitions Society but the ownership of a few others is unclear. Some of the engraving on the trophies has corroded and the names are hard to read.
Many of the trophies relate to tap-dancing, ballet and highland dancing but museum staff are particularly interested in information about three of the older cups. One is the Walter Nash Rosebowl, first awarded in 1956 to a Paul Turton (or similar surname).
Information is also sought about the Robinson Cup for Dictation, first awarded in 1962 to Glenis (surname not able to be read) and the Hazel Neil Cup for under 12s, first awarded in 1938 to Betty Fowke.
The trophies were enough to fill 20 cartons and they have been packed away safely, awaiting advice from the competitions society about ownership. The room had been locked up in the hall for at least a decade until a key was found and an old minute book was found with the trophies.
The Tinwald Memorial Hall is one of the district's busiest community halls and is looked after by the Tinwald Memorial Hall Society with help from the Ashburton District Council. It has a wide variety of regular users.
Follow Us