Students Discover Local Career Pathways at Expo
Published: 12 May 2021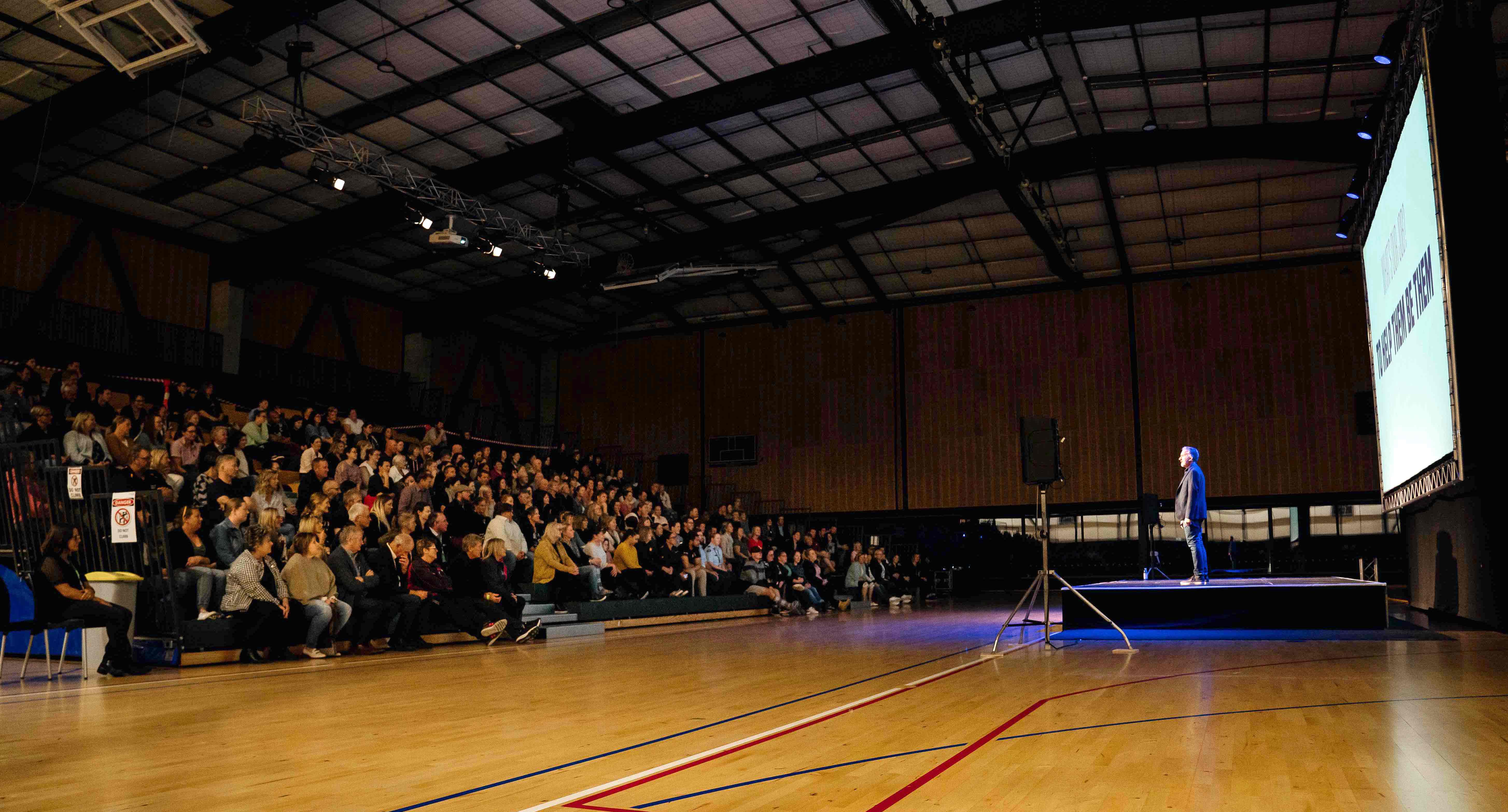 Over 1,900 people, including secondary schools, exhibitors, and the general public, attended Pathways Youth Careers Expo recently (4 May), where students explored possible local career pathways through exhibitor staff engagement and interactive displays. The event concluded with featured guest speaker Nigel Latta on the night.
Held at EA Networks Centre's stadium, the event also hosted 40 Ashburton District-based organisations showcasing a wide range of employment opportunities.
Mercedes Walkham of ANZCO's Recruitment and Employee Support said, "it was a great opportunity to talk with students and show them that we do so much more than meat processing. We provide many other careers like marketing or management."
The Expo was designed to support youth workforce retention, and attendees surveyed reported that 68% of students had more career ideas as a result of the event. Meanwhile, 81.63% of students surveyed said they were keen to return next year.
Students from Ashburton College, Mount Hutt College, and Ashburton Christian School were shown through the day-long event in turns by their year groups.
They were privy to inspiring guest speakers brought in to provide tailored tips, advice, and storytelling relevant to their age group.
In the evening, the event was opened to the public to show parents a portion of what their children had experienced during the day-expo.
Author of The Politically Incorrect Guide to Teenagers, Nigel Latta, was the evening's keynote speaker who drew at least 350 people.
"Pathways Youth Careers Expo was the first of four activities that My Next Move Mid Canterbury has planned with the district's secondary schools, to educate students about local opportunities," said Council's Community Services Group Manager, Steve Fabish.
"Getting businesses and youth together to discover opportunities in our district promises to be a winning formula," added Ashburton District Mayor Neil Brown.
Organisations showed interest and are eager to teach students more about possible careers in the upcoming Industry Day events in June (16), also facilitated by My Next Move Mid Canterbury.
Industry Days enable students to visit workplaces and see first-hand what the working environment is like, learn more about how employees made choices in their careers, and consider what subjects to focus on in secondary school prepare them for various career opportunities.
Upcoming meetings
Road Closures