Special rain gardens soak up stormwater
Published: 11 August 2021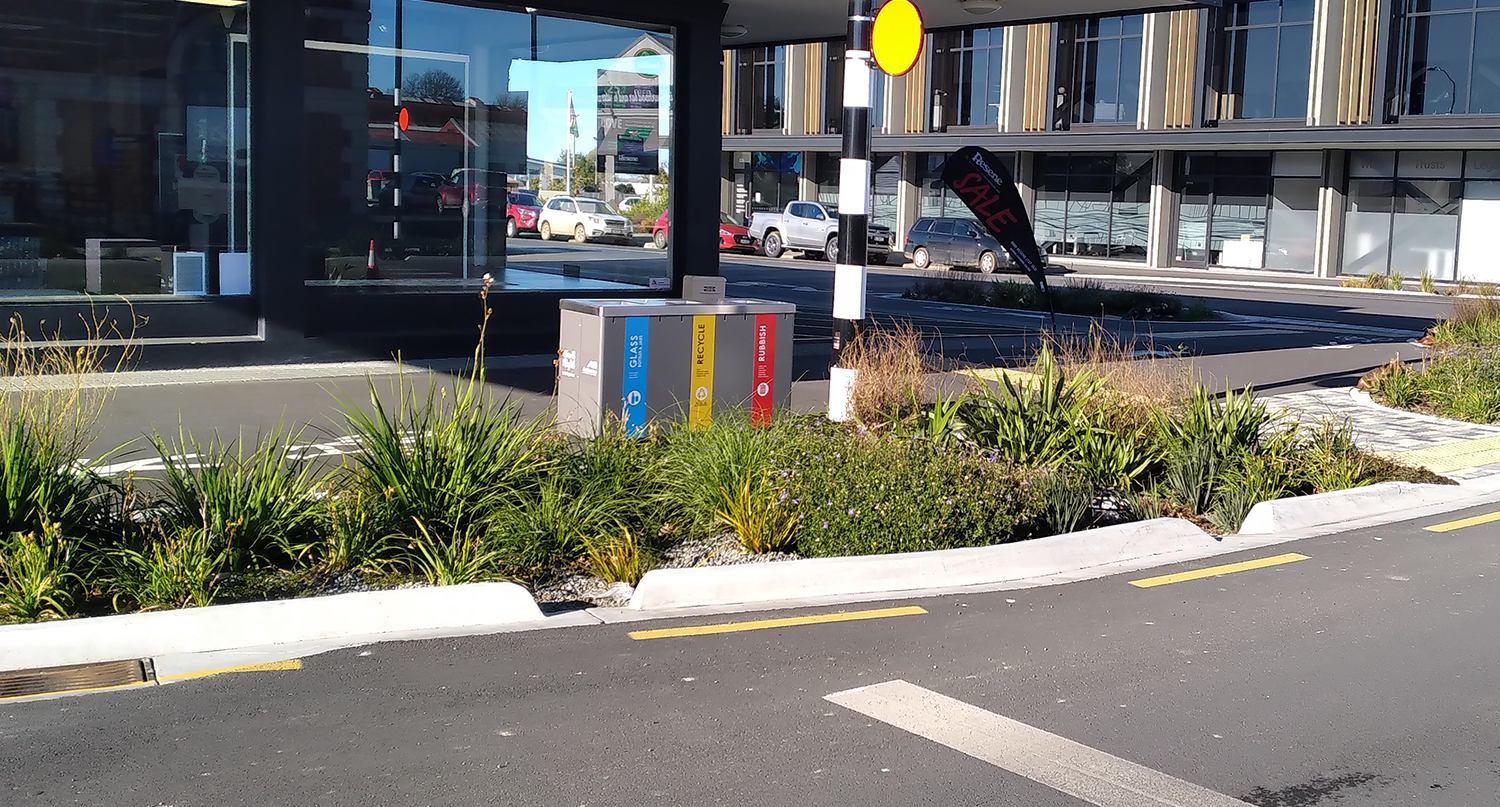 Share this article
Special rain gardens in Ashburton's new CBD have been environmentally designed to soak up and filter stormwater.
Rain run-off from roads typically includes contaminants like fuels, oil, grease, brake and tyre residues but these will be filtered out by the rain gardens before the water goes into Council's stormwater network.
The hard work is done in the deep layer of soil and sand that sits under the plants. Size and placement of the gardens depends on stormwater captured in the surrounding area.
Infrastructure Services Group Manager Neil McCann said the rain gardens needed to be large enough to cope with high rainfall events.
"They proved their worth in the big rain event at the end of May. There was no flooding in the CBD," he said.
Some of the smaller garden beds are just for colour and to improve the aesthetics.
All the new gardens will eventually become the responsibility of Council to maintain.
The $15 million two-year CBD project is on track for a finish in late November, with work about 80 per cent complete.
Speed signs and road markings will be added once physical work is complete, and pedestrian crossings will have their pale strips painted white to make them more visible.
Paving work at the intersection of Moore Street and East Street is on schedule to finish by 23 August and Moore Street will re-open fully to traffic and pedestrians.
Mr McCann said there had been a lot of interest in the work and a list of frequently-asked questions and answers had been posted on Council's projects webpage (FAQs).
Follow Us