Sandstone repairs for memorial flagpoles
Published: 15 July 2021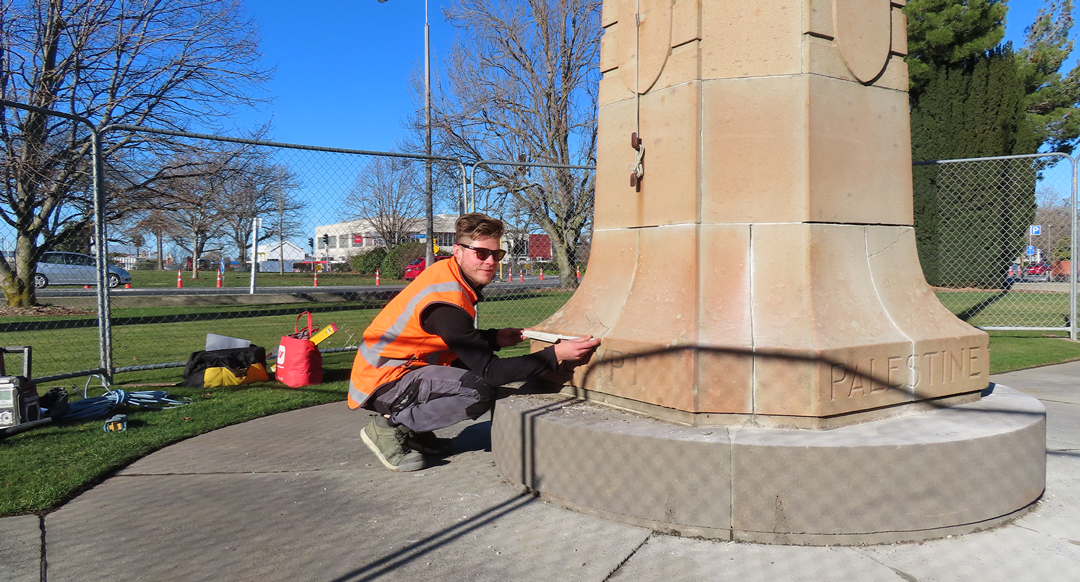 Stonemasons have started work on the repair of two memorial flagpoles at Baring Square West.
Several of the sandstone blocks on the flagpole bases have degraded over the years and need replacing; the work is being covered by a $40,000 grant from the Provincial Growth Fund.
The Ashburton District Council received $181,000 in total last year from the fund for work on three community halls and the Ashburton war memorial.
The two flagpoles have been fenced off while the stonemasons work and the damaged stone is being removed and taken to Christchurch, where templates will be taken and the replacement stone carved and shaped.
The stone has been sourced from the same quarry in Gosford, Australia, that supplied the original stone for the flagpole bases.
The work is expected to take at least a month and is being carried out by Stoneface Ltd from Christchurch, with help from QC Stonemasons.
Upcoming meetings
Road Closures