Safe drinking water delivered to Mount Somers
Published: 16 December 2021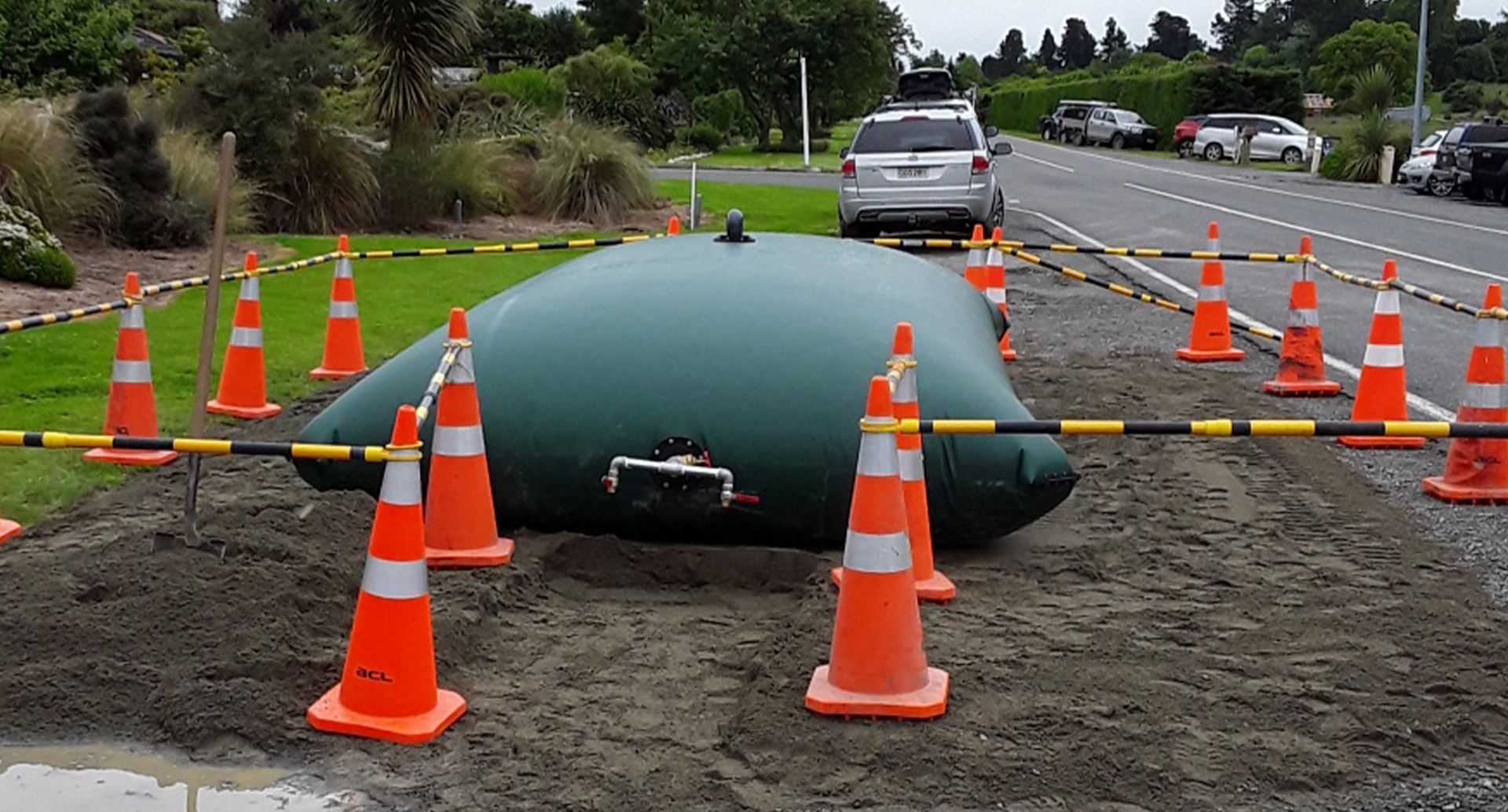 Share this article
People affected by the boil water notice on the Mount Somers community water supply can access safe drinking water from a 10,000-litre water bladder delivered to the village today.
The special bladder is being used for the first time by the Ashburton District Council and it is full of water from the Ashburton drinking water scheme, delivered by ACL tanker.
The bladder is located on Ashburton Gorge Road, next to the picnic area opposite the Mt Somers School.
People can collect water from the taps at the end of the bladder by filling their own clean containers.
Staff will be monitoring use and refilling as necessary. Water from the bladder does not need to be boiled.
A precautionary boil water notice was put in place Thursday morning following rainfall in the area that caused turbidity levels to rise in the Mount Somers community supply.
Residents connected to the scheme are advised to boil their drinking water, and water used in food preparation and for hygiene purposes for at least one minute before consumption.
The notice will remain in place until further advised and Council will continue to monitor the scheme.
Follow Us