Road repairs fix 'melted' section of Maronan Road
Published: 5 May 2021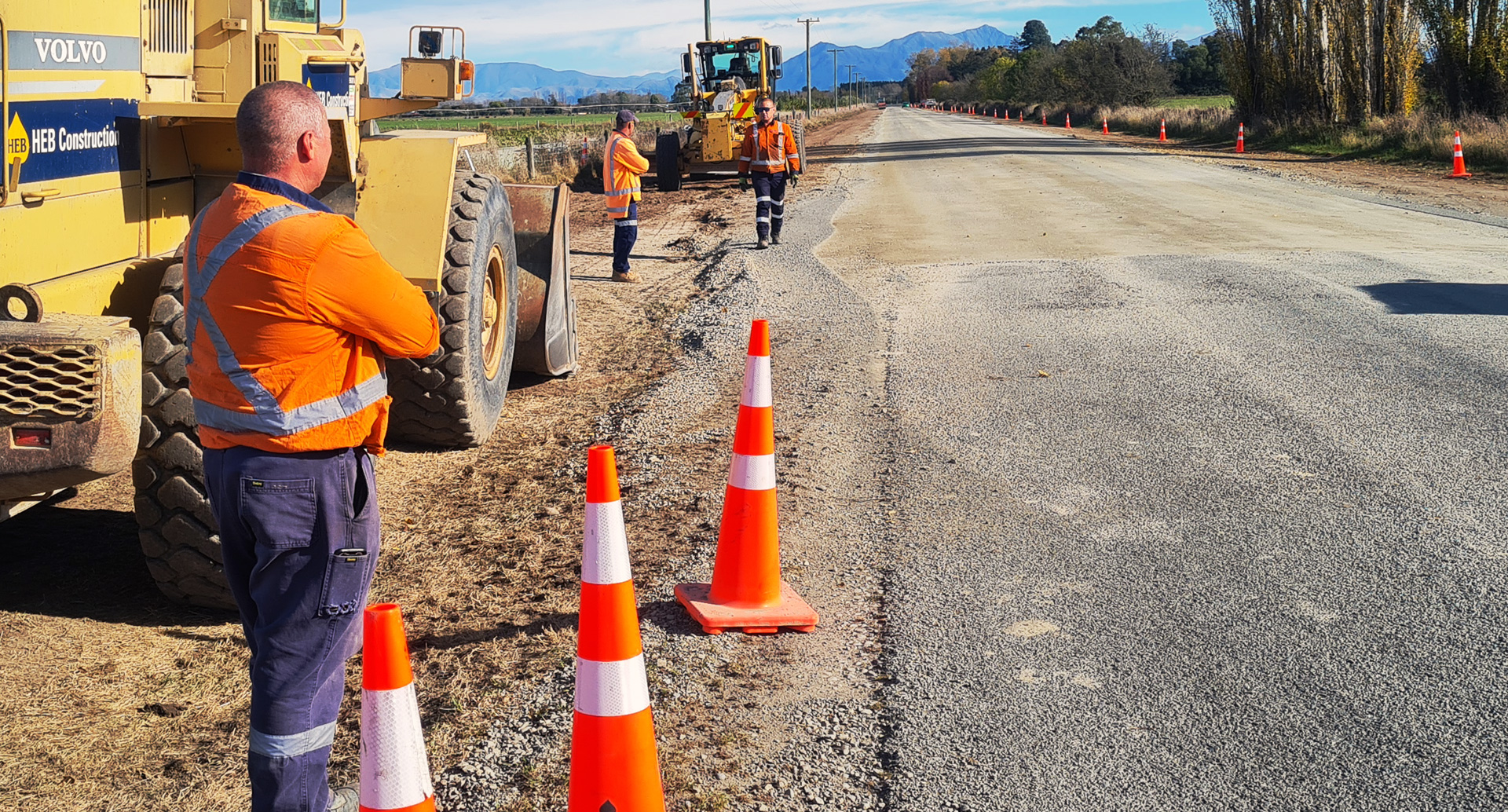 A scorching summer beating may have left parts of a well-used rural road a little worse for wear, but Ashburton District Council's road maintenance contractor, HEB Construction has now finished rebuilding the road.
A 500m section of Maronan Road, between Barford and Swamp Roads has been completely reconstructed, after showing signs of softening over the past summer.
The road has been resurfaced many times over the years, resulting in bitumen gradually rising to the surface over time and melting under direct heat on hot summer days.
HEB Construction has been working to repair the damaged section for the past month, digging up weak areas of road and then building a 100mm thick pavement on top.
The work finished up yesterday when the final road seal was applied.
Council is thanking motorists for their patience while the roadworks have been underway.
Upcoming meetings
Road Closures