Rakaia salmon site makeover nears completion
Published: 16 July 2021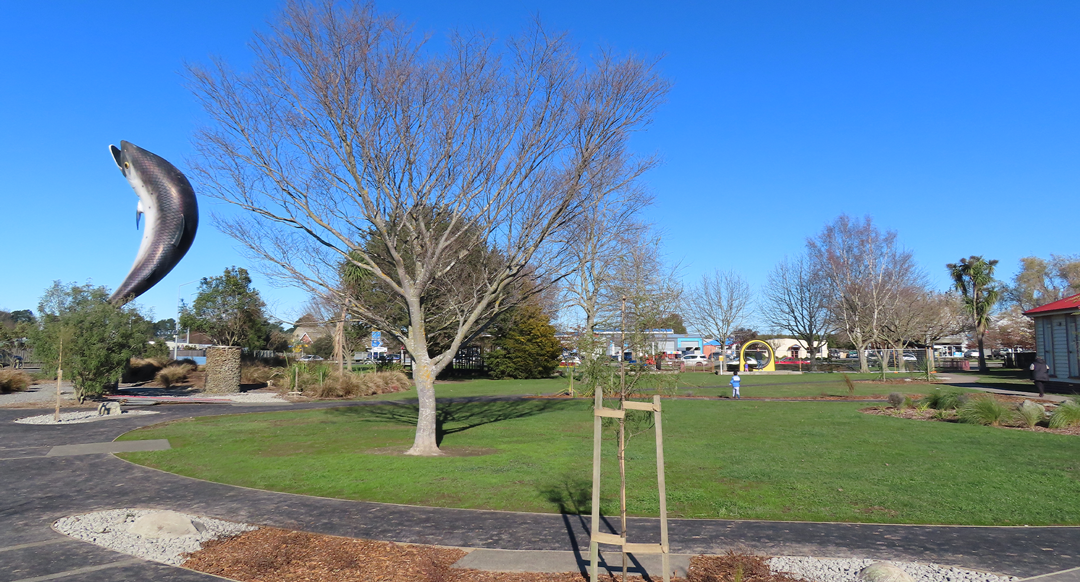 A million dollar makeover of the Rakaia salmon site is nearly complete, with new playground equipment due to arrive by the end of the month.
The bulk of the budget has been spent on a new 10-pan toilet facility, which opened last October; new paths have also been added. New playground equipment will be installed at the end of the month to replace the old swings, slide and seesaws.
Park furniture, including seats and picnic tables will also be installed, along with interpretive panels telling Rakaia's history and new garden areas.
Ashburton District Council Community Services Group Manager Steve Fabish said staff were also investigating whether two existing lighting boxes could be recommissioned to light up the iconic salmon at night.
"We have our fingers crossed on that one, but some plain white lighting will create quite an impression on the salmon," he said.
Renovation of the site has been made possible by a $740,000 grant from Government's Tourism Infrastructure Fund and about $250,000 from Council. The Rakaia Lions will cover the cost of the interpretive panels.
"We would also like to thank the Rakaia community for their patience while the renovation has been under way. Rakaia's a popular spot to stop and they should be proud of the area."
Upcoming meetings
Road Closures