Plan your Ashburton Glow in the Park experience with new map
Published: 12 August 2021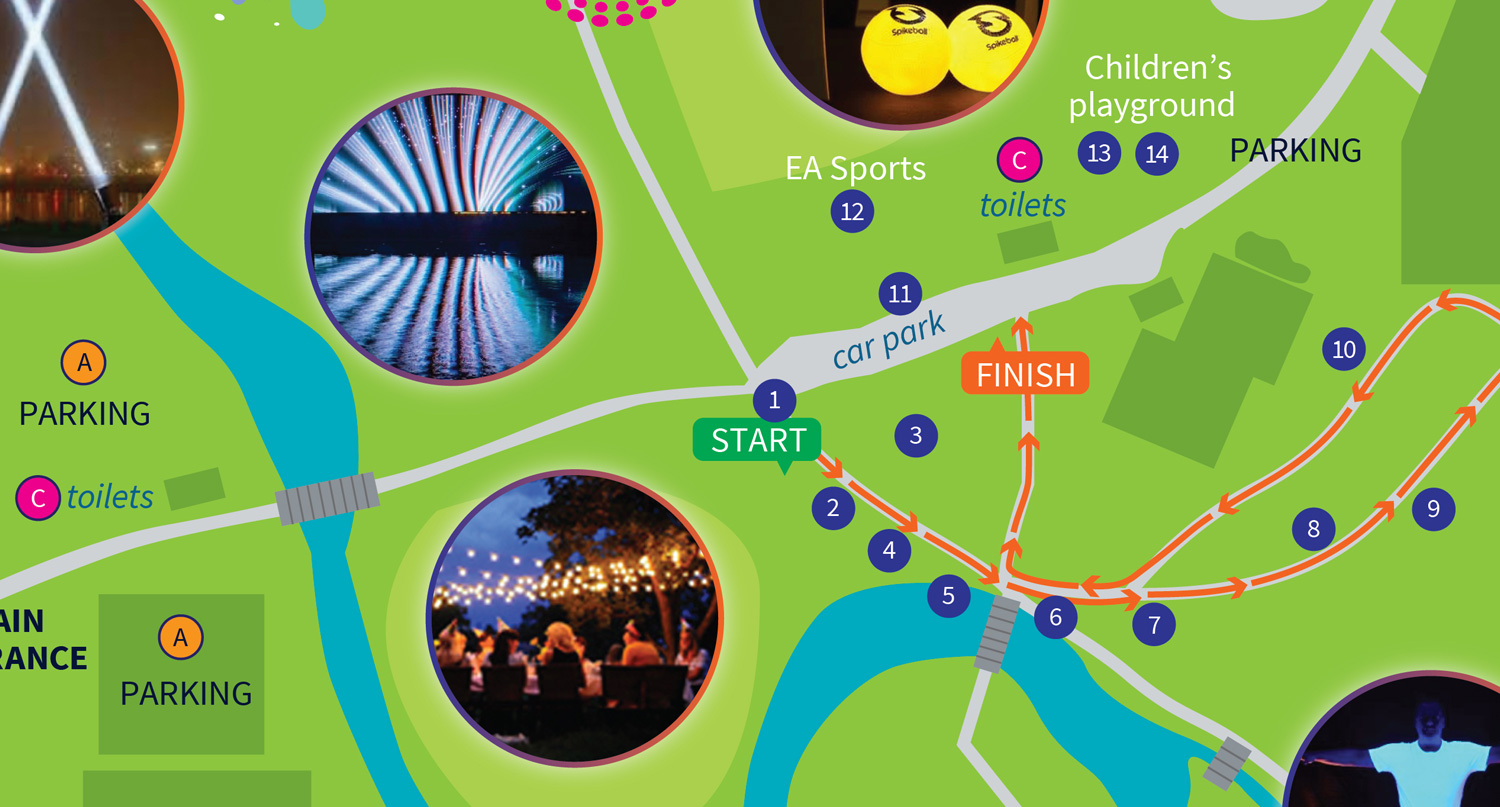 Share this article
Ashburton Glow in the Park will feature a trail of light installations that starts at the centre of the Ashburton Domain and loops through the long lawn and past the pond, in a three-night show to celebrate EA Networks' 100 years of connecting Mid Canterbury.
The show is free and opening night begins with fireworks at 6 pm on Friday 27 August. On Saturday 28 August and Sunday 29 August, the show will run from 5.30 pm until 9.30 pm.
Ashburton District Council is partnering with EA Networks to stage the event.
Ashburton District Mayor Neil Brown said the glow show was a fitting and spectacular way to mark EA Networks' 100th year in business.
"EA Networks as a co-operative has played a big role in the development of our district and in the last 20 years has built up the network to deliver electricity to our productive farmers and internet to all."
A powerful storm sequence will be among the light installations at Ashburton Glow in the Park later this month. The special effect lights will be played out on a towering Cedar tree in the Ashburton Domain and visitors will be able to watch as the tree transitions through a simulated "storm" including thunder, lightning and snow.
People who wear white will be able to have extra fun in the UV light area and there will also be games and activities using special effect lighting.
Those attending the event are encouraged to use temporary public carparks off Grigg Street (at the courts and picnic area of the domain).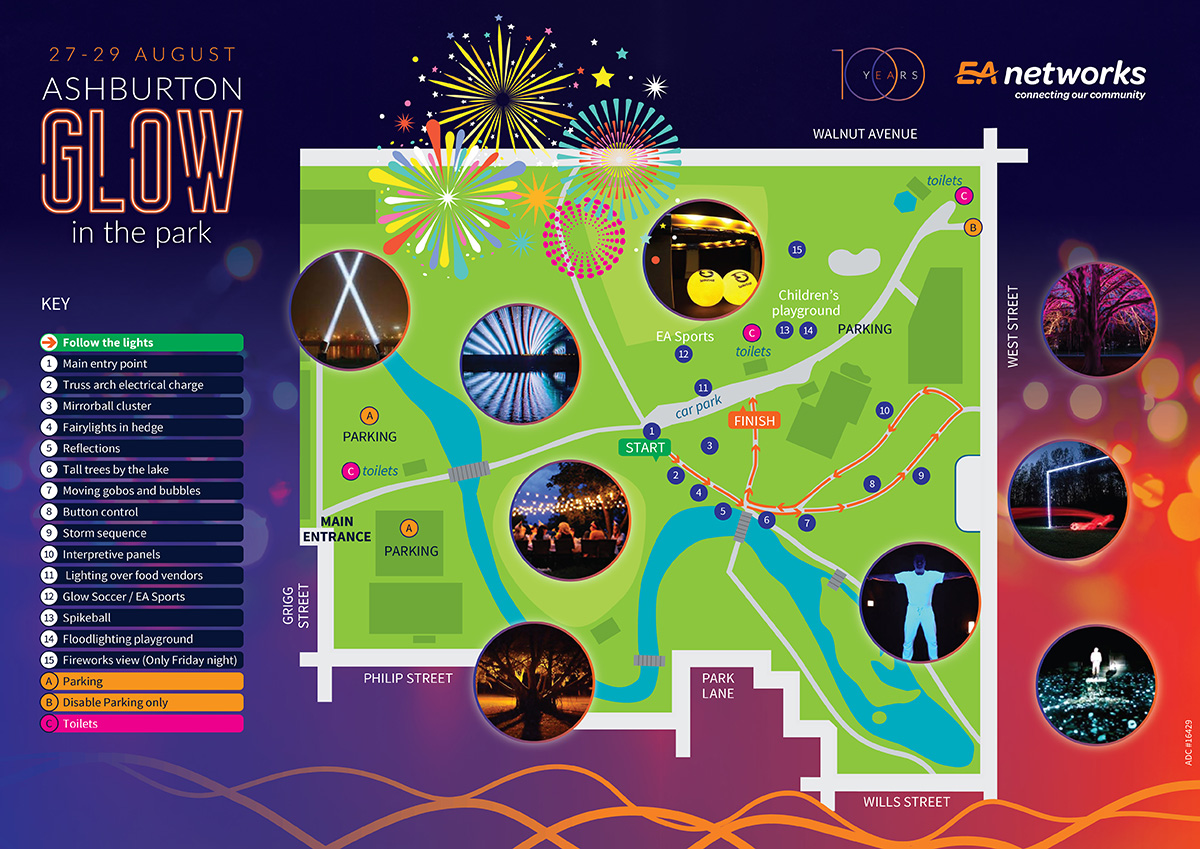 Follow Us