New mowers set for spring growth
Published: 2 August 2021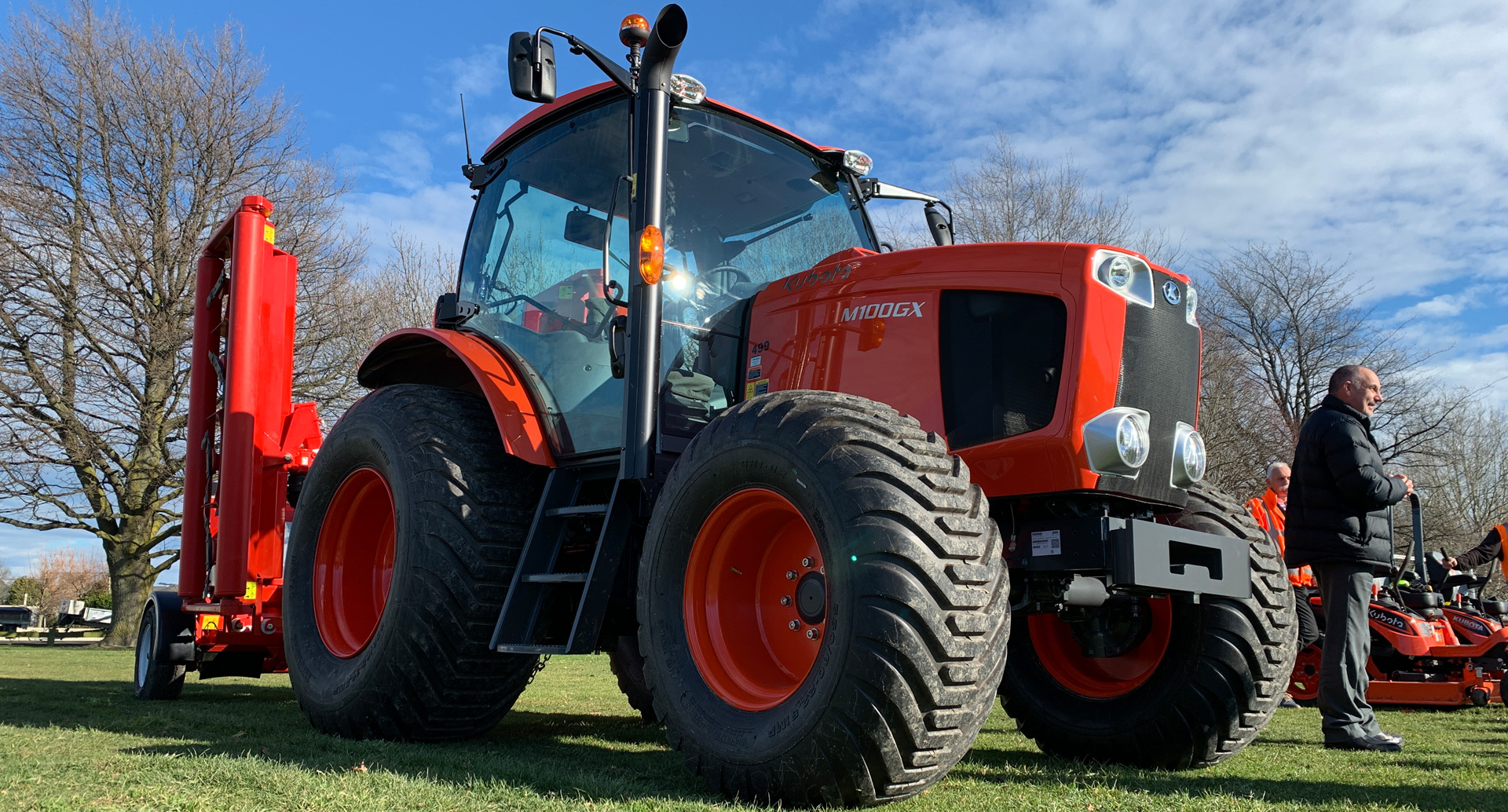 Share this article
A new tractor and four new mowers will create significant efficiencies this spring when the grass growing season begins.
The new equipment, which includes a Trimax Pegasus mower that is 6m wide, will mean grass can be mowed at the Ashburton Domain and other reserves much faster.
Community Services Group Manager Steve Fabish said the new mowers cover more area which frees up staff to focus on other work.
"The Trimax Pegasus mower can mow the equivalent of what three of the previous smaller units would mow," he said.
"Sportsfield users should notice a smoother finish to the mown surface and this should be particularly evident to footballers. The Trimax is set to cut at 40mm above ground level, and can be adjusted for the reserve condition and sports code."
The new mowing machinery includes a Kubota M100 GX that will drive the Trimax Pegasus mowing front and three Kubota zero turn mowers. The machinery has a combined value of about $212,000 (exclusive of GST).
Council officers have been familiarising themselves with the mowers and creating new mowing rosters. They can now mow in most weather conditions with the enclosed cabin of the new bigger mower.
Mr Fabish said the wide-area mower would be primarily focused on sports fields. Then it would be used on neighbourhood reserves and larger road reserves where the mower will be able to mow out large areas quickly, leaving the smaller machines to mow edges, tight spots, and around trees.
"Staff are really excited to have this new equipment for the coming spring mowing season," he said.
"The mowers will help them keep the district's open spaces looking great."
Four old mowers that are being retired will be disposed of in accordance with Council policy.
Follow Us