New civic build reaching early milestone
Published: 20 August 2021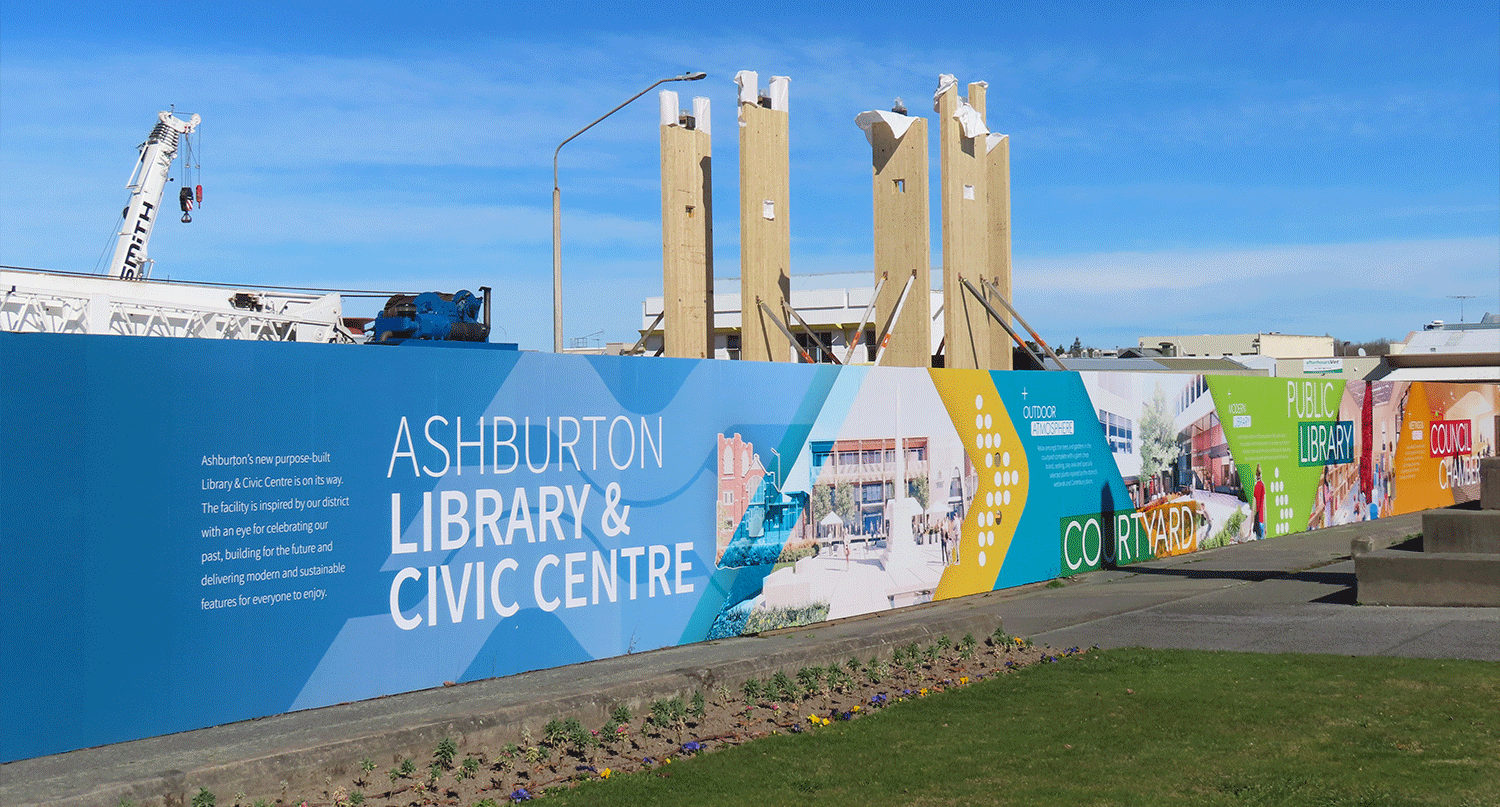 Share this article
Ashburton District Council's new Library & Civic Centre Building has begun rising above its site boundary walls and local contractors are being praised for their contribution so far to the important community project.
The $56.75 million building is being constructed by Naylor Love Canterbury and Regional Director Graeme Earl said the foundations were nearly complete.
"We're about to pour the third floor slab on the ground floor of the main building and then commence the erection of the superstructure, starting with the cross-laminated timber shear walls."
This week (from August 16) people will be able to see two cranes starting to stand the panels, some of which will rise to a height of about 16 metres above ground level.
Mr Earl said one of the local contractors, Greg Donaldson Contracting (GDC), had impressed at the site and was recognised recently as contractor of the month. It is an award that spans all subcontractors working on all Naylor Love Canterbury projects.
GDC has been working on site since February.
"GDC undertook all the foundation excavations and are also installing all drainage and stormwater features. Occasionally we've utilised their service detection team, hiab, and hydro-excavation units," Mr Earl said.
"We've been impressed by their professionalism, their health and safety management system, and their positive attitude towards tasks. Their team is also friendly and collaborative."
About 50 different subcontractors and suppliers are contributing to the library and civic centre building.
"GDC has been doing excavation, backfill, and civil and drainage works. Ashburton Contracting Limited is providing all concrete for the project and we're also sourcing some materials from local merchants as required.
"We emphasise to any subcontractors we engage that they should consider using local subcontractors and suppliers where possible," Mr Earl added.
The completion of the project is expected by the end of 2022.
Follow Us