Methven farmer to share success story at Planting Natives 101 session
Published: 15 September 2021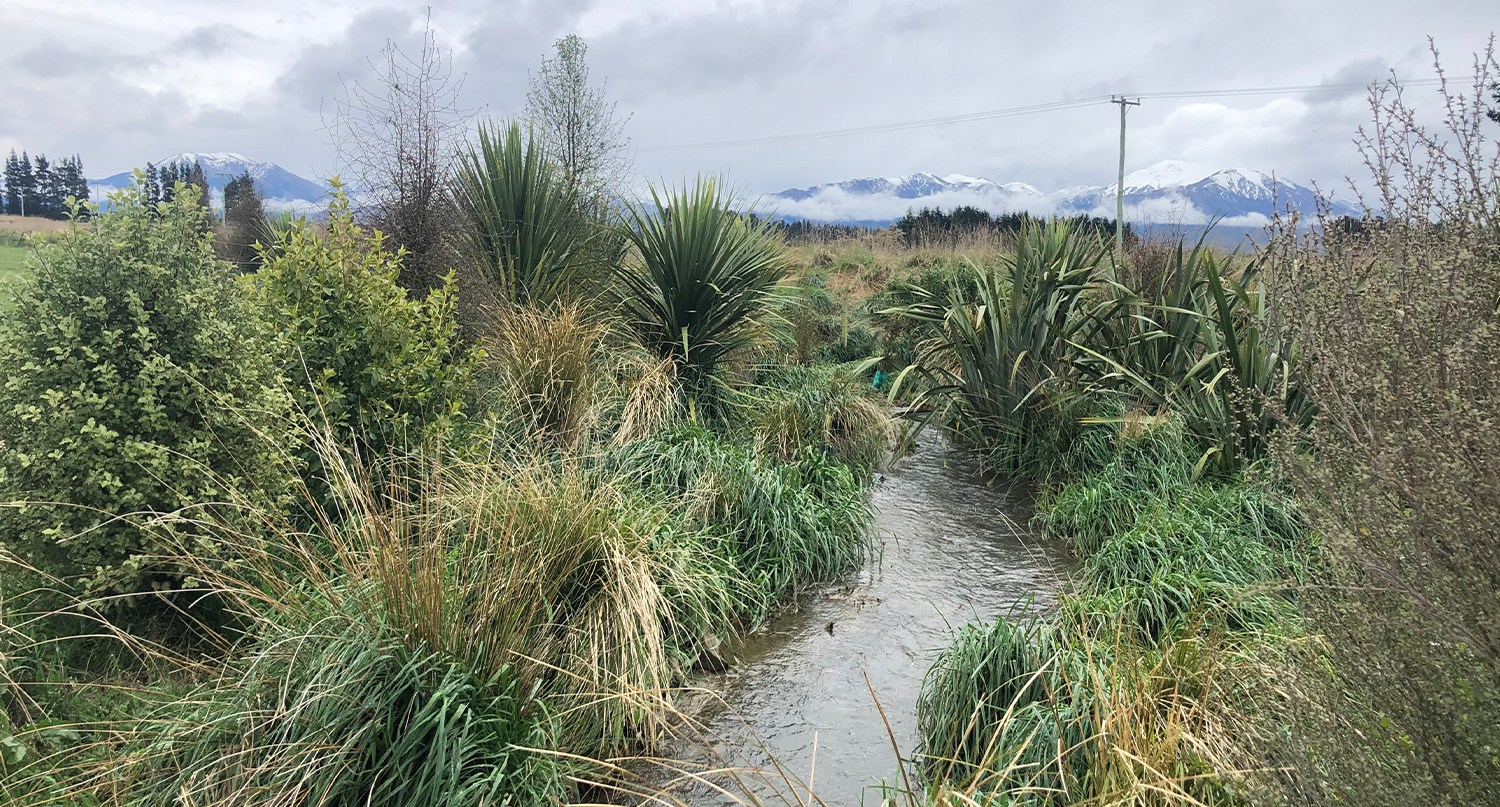 Share this article
Landowners attending a local workshop about planting natives will have the chance to see how a Methven farmer has transformed a weedy corner of his farm.
George Lilley and his parents run a 200ha arable farm, producing a variety of seed and grain crops, alongside lamb finishing and dairy grazing.
They decided to plant an unproductive corner of one paddock with native plants and discovered an ephemeral waterway running through it qualified them for some riparian planting funds.
The Lilleys' native planting journey over the past three years will be canvassed at a Planting Natives 101 workshop being organised by the Ashburton District Biodiversity Advisory Group on Friday 15 October. The workshop was originally planned for September but postponed because of Covid-19 alert level restrictions.
The workshop starts with an information session at the Mt Hutt Memorial Hall then continues at the Lilleys' farm for a planting demonstration.
George Lilley said they have been inspired to plant natives by visiting another farmer who had done so. He said the unproductive corner had previously not able to be cultivated and ended up just growing weeds.
"Like most farms in the area we pulled down numerous shelterbelts in order to put on pivot irrigators in the preceding years and we were keen to replace some trees. After visiting a farmer up the road who had done some extensive native planting we decided we would plant the area in natives."
The area has an ephemeral waterway running through it so the work was considered riparian planting and the Lilleys were able to obtain some funding from ECan to assist with the costs.
After doing some research into what plants originally grew in their area, the Lilleys ordered 600 plants and roped in some friends to put them in the ground.
The work was completed in September 2018 (three years ago) and the plants were planted with fertiliser tablets and plant guards.
"We have had quite a good survival rate, more than 90 per cent, mainly due to a number of hours spent spraying and line trimming around plants. The plants are now at a stage where they will hopefully not require much more maintenance."
Ashburton District Councillor Lynette Lovett, who chairs the Biodiversity Group, said the workshop was an excellent opportunity for people thinking about planting natives to access a range of helpful information and the on-farm demonstration would inspire them.
"This workshop addresses the benefits of native plants for shelter, mahinga kai and biodiversity and attendees will learn which natives to plant, site preparation and maintenance and funding and record-keeping," she said.
Planting Natives 101 will be held on Friday 15 October. The morning session will be at the Mt Hutt Memorial Hall from 10 am until 12 pm. The on-farm session at the Lilley farm will run from 1.30 pm until 3 pm.
People wanting to book a spot should register here.
Follow Us