Local graduates recognised in Ashburton District Industry Training Awards
Published: 8 November 2021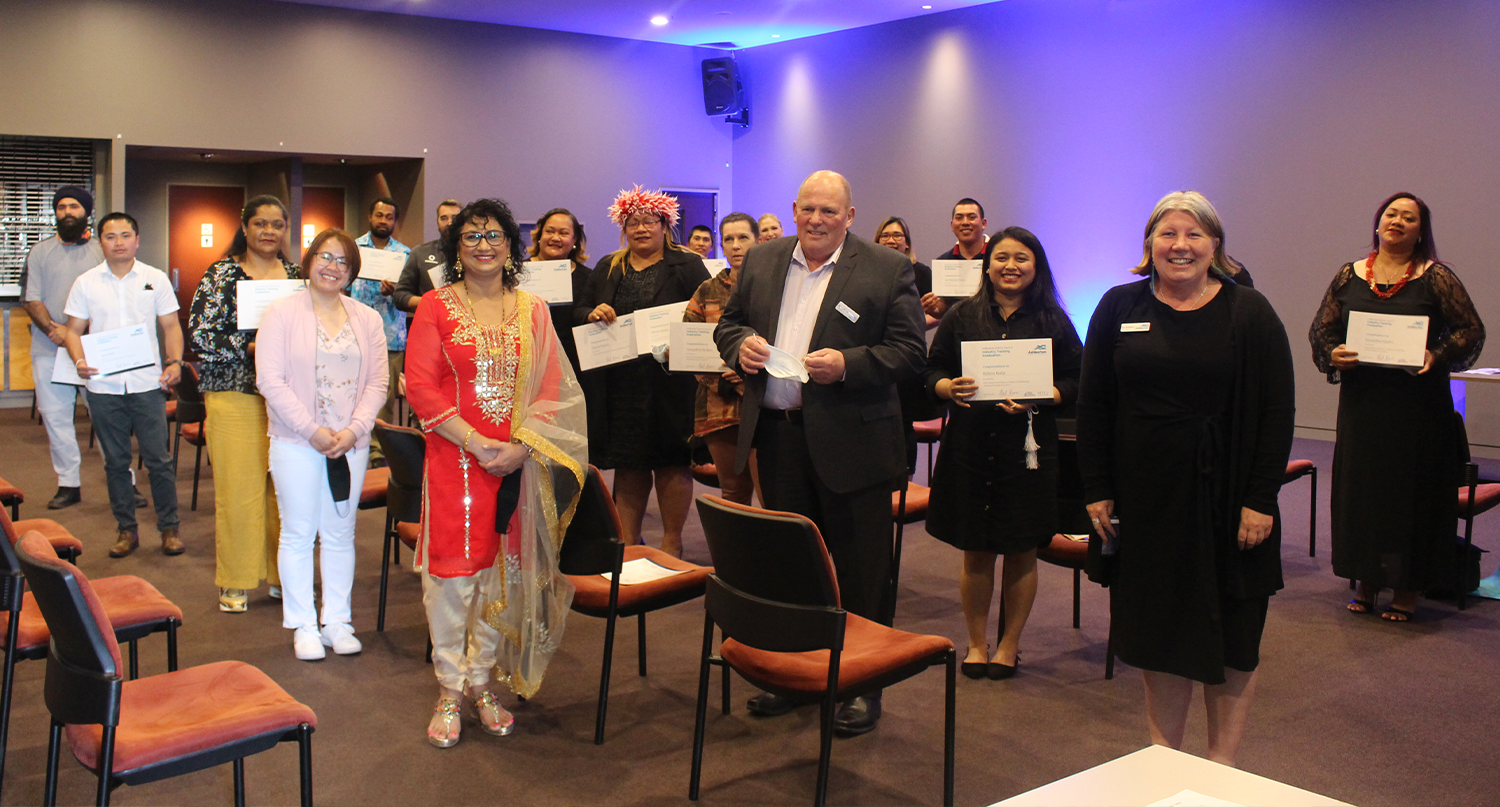 Share this article
Around 250 graduates who have completed study while working to improve or gain new skills were last week recognised for their accomplishments at the Ashburton District Industry Training Awards.
The awards, supported through New Zealand Industry Training Organisations, local businesses, the Mayor's Task Force for Jobs Initiative and the Ashburton District Council, are designed to support employees through training that benefits local organisations and improves the district's skilled workforce.
This year's graduates gained certificates across a range of industries including health and wellbeing, health care, alpine resort operations, entertainment and event operations, retail, distribution, water treatment, electricity supply and agriculture.
Ashburton District Councillor Angus McKay, who led the ceremony at the Ashburton Trust Event Centre, said this year's graduates should be very proud of their achievements.
"It gave me great to pleasure to congratulate Ashburton District's new Industry Training Graduates.
"Becoming a graduate brings positive contributions to many local organisations. Although it is not easy to put in hours of study on top of a full-time job, in the long run it can be very rewarding and worthwhile on a number of different levels. Congratulations to all the graduates."
Councillor McKay also thanked the many sponsors and employers who encouraged their staff to continue their training and development.
"Through this process, you are enabling pathways for people to achieve great things, which provides long-term economic success in our district," he said.
Follow Us