WAKA KOTAHI NZTA: A busy six weeks with more to come
Published: 19 November 2021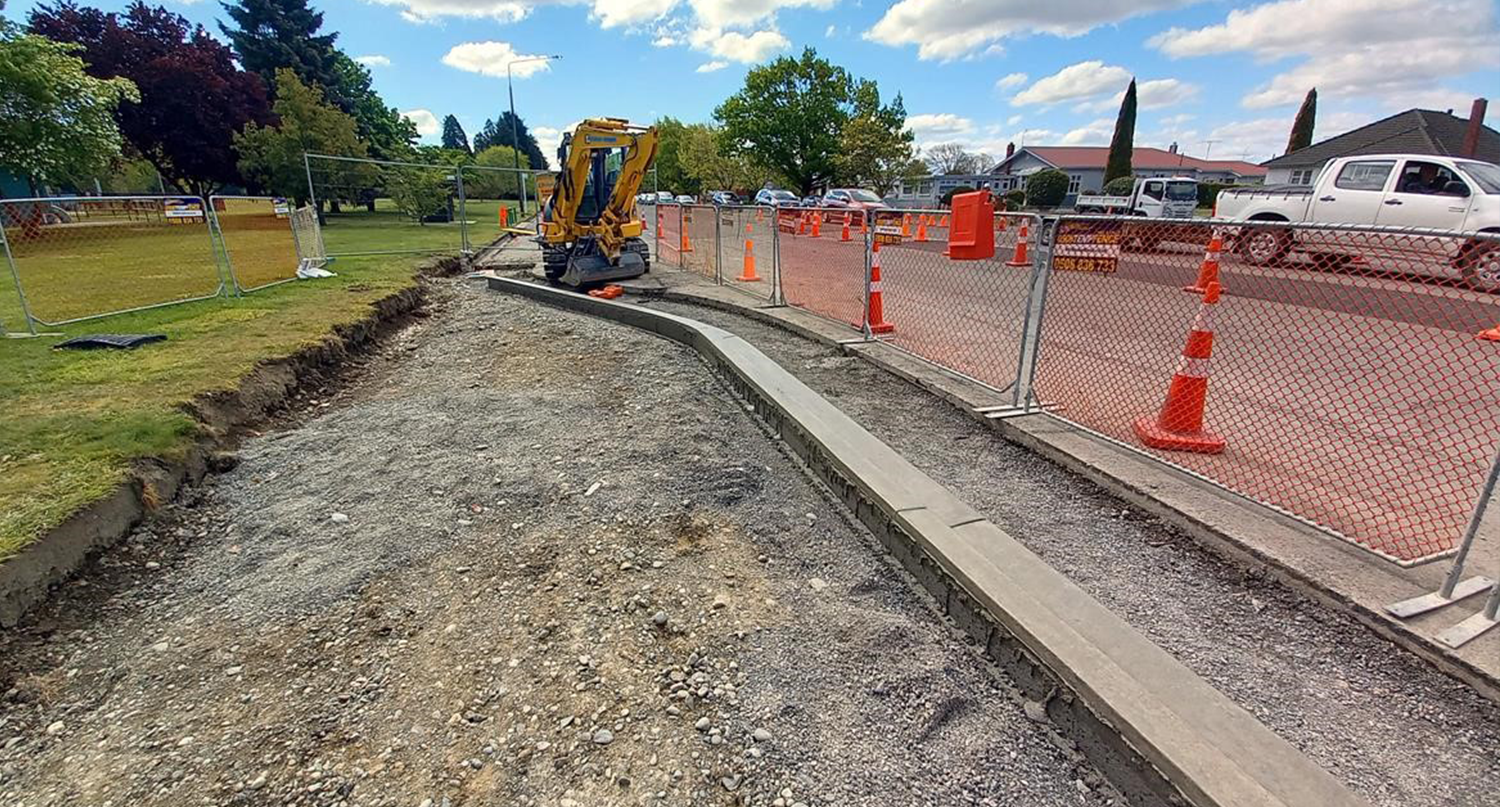 Share this article
Welcome to our next update about the Walnut Avenue project, which is part of the NZ Upgrade programme. It has been a busy six weeks, with the team continuing major earthworks across the site.
On Sunday 28 November we will be temporarily closing the Walnut Avenue and East Street intersection to remove the existing road surface and to lay new asphalt. There is more information about this in the next section below.
Local residents will have noticed a lot of activity around the site lately. Over the past six weeks we have:
*Constructed the northern stormwater basin
*Installed new light poles and relocated some existing light poles
*Completed most of the major trenching for services
*Built new kerb and channel throughout the site
*Commenced footpath construction adjacent to the Ashburton Domain.
Over coming weeks we will be:
*Completing excavation of the southern stormwater basin
*Building more kerb and channel
*Demolishing the old KiwiRail building
*Continuing stormwater drainage works
*Continuing footpath construction across the site
*Putting in traffic light foundations
*Continuing with new road construction.
Some of you will have noticed that the e-Stop lights were removed over the school holidays and reinstated at the start of the school term. We continue to be pleased with the way students are using the e-Stops.
Intersection closure postponed for one week
Due to the additional congestion expected in Ashburton this Sunday, the team has decided to postpone the temporary closure of the intersection at Walnut Avenue and East Street until the following weekend.
The closure will now take place from 7am Sunday 28 until 7am Monday 29 November. There will be no access in or out of the intersection during this time. During the closure, crews will remove the existing road and lay new asphalt.
Please follow the detour signs. Our friendly staff on site can assist with any queries or you can phone 0800 ROAD FH (0800 7623 34). It is important to us that you don't hesitate to discuss any specific needs such as nurse/doctor visits or Meals on Wheels deliveries.
We apologise for the postponement and any inconvenience caused by this decision.
A big thank you
A big thank you to nearby residents for your patience with nightworks. We appreciate that the nightworks and intersection closure will be disruptive. You may notice extra light coming from the street and there will be noise from trucks and other machinery. Our team will aim to get the most disruptive work carried out first and complete the work as quickly and quietly as we can.
General work and traffic impacts at Walnut Avenue:
* A 30km/h speed restriction remains in place during the project to help keep road users and road workers safe. People are urged to travel through the site with extra care.
* There will mostly be two lanes of traffic available on SH1, with Stop/Go used intermittently.
* The project is expected to take 18 months and be complete in late 2022/early 2023.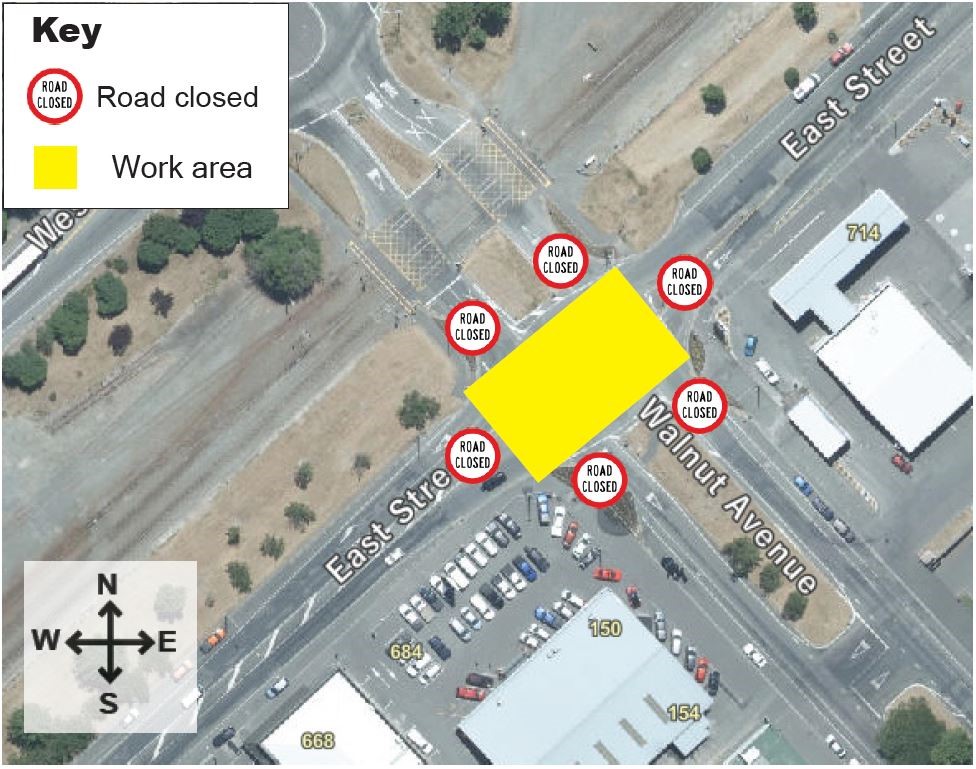 Follow Us