Disc golf set to take off in Ashburton
Published: 30 September 2021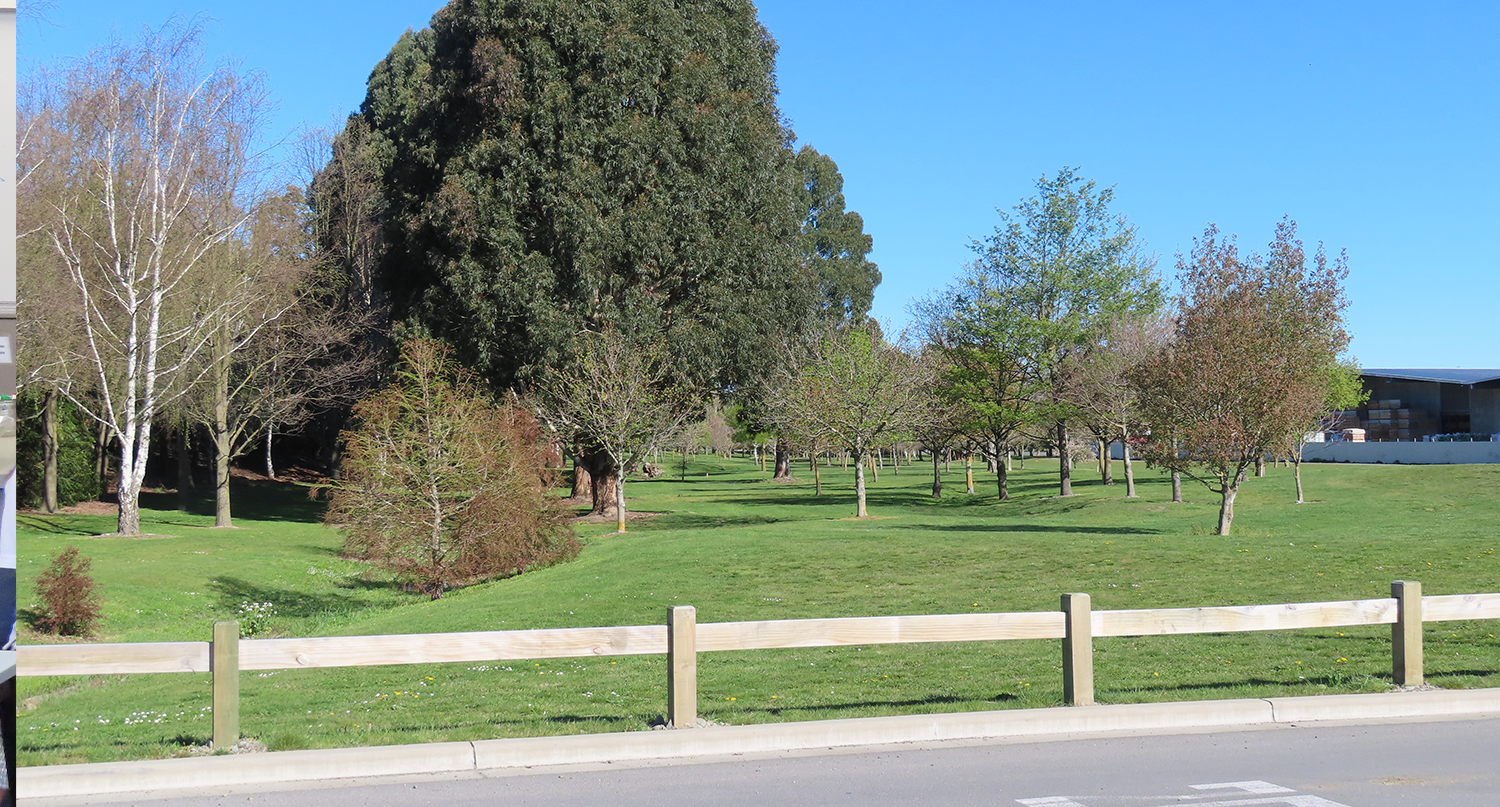 Share this article
A lawyer and a doctor have joined forces to bring the rapidly-growing sport of disc golf to Ashburton and the venture is being supported by Ashburton District Council and other funders.
Disc golf is played like regular golf, except there is no club and ball, just a disc (think frisbee) that players throw and aim for a basket.
Lawyer Polly Hill, a convert to the sport, has driven the project over the past year and doctor Greg Marchand, an enthusiastic disc golfer who has been working at Moore Street Medical Centre on sabbatical for the past year, has helped fund it.
Polly said the project was costing about $25,000 and contractors would begin installing the 18-hole disc golf course on the Smallbone Drive reserve, near the EA Networks Centre, on October 11. Discs would be available for hire from the centre, or to buy.
Maps of the course and rules will also be available.
She plans to have an open day later in the year to help raise the profile of the new sport in Ashburton.
"It's a great social sport and you can play it with family or mates. You can be very competitive, or just out to enjoy the fresh air and camaraderie.
"It's a sport that's becoming really popular. There are several courses in Christchurch already, with plans for more development around the city."
Polly worked for a year in Ashburton for a local law firm and now lives in Christchurch, but was keen to help spread word about the sport. She has been financially supported by the Ashburton community, with several local organisations and individuals getting involved. These funders will receive recognition via permanent signage around the course, as well as a mention in advertisements for the eventual open day.
Installation of the course involves local contractor Paveco laying small concrete pads for tees and baskets. New Zealand Disc Sport Supplies has also contributed by supplying the baskets and facilitating the course design.
She said the course had been designed to start near the EA Networks Centre carpark and holes were placed around the Smallbone Drive reserve. Safety was important, so the direction of play is away from the nearby road.
The reserve is also used by dog walkers as an exercise area.
Players could hire a disc for a one-off game, or buy one and play whenever they liked.
The course is designed for beginners and all holes are par 3, ranging from 40m to 90m in length. Like golf, it has rules and etiquette.
"We have taken advantage of the natural lay of the par, using the elevation and tree lines to force players to play down natural tunnels to greens."
Council Community Services Group Manager Steve Fabish said the course should be open later in October.
"We see it as a natural fit alongside the EA Networks Centre and it is something we hope will encourage people to get out and about and be active. It's fun for people of all ages and abilities.
"This is great example of the community working with council, local businesses and funders to provide an activity to connect and play."
Follow Us