Final ground floor concrete pour this week
Published: 19 October 2021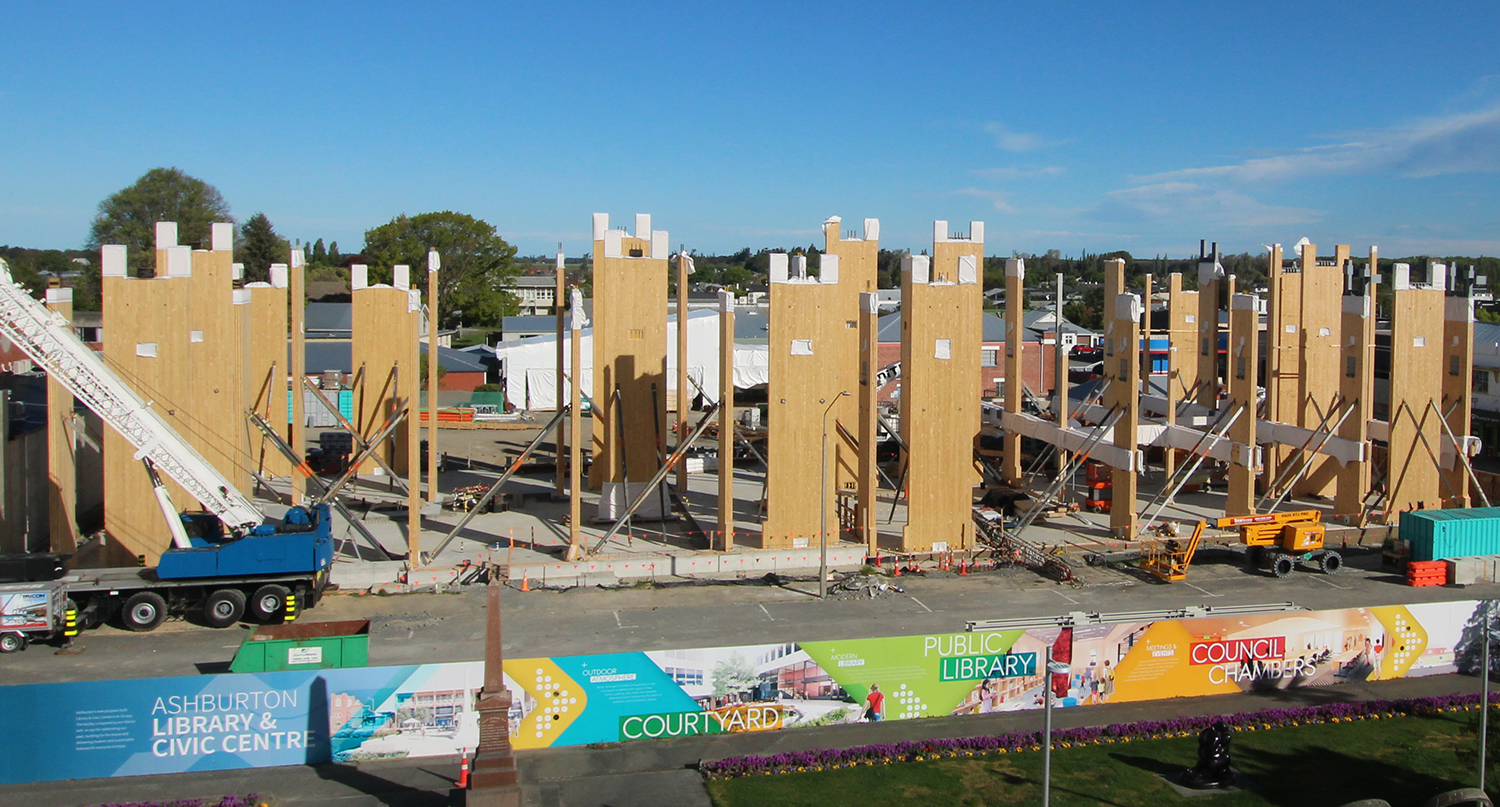 Share this article
Contractors working on the Ashburton District Council's new library and civic building will this week undertake a delicate concrete pour inside the heritage-listed Pioneer Hall, which is being incorporated into the new facility.
The hall was built in 1916 and will have a new future as part of the children's library. Its roof will eventually be removed and the red brick walls will be absorbed into the new building.
Contractor Naylor Love Canterbury plans to pour a new structural floor slab inside the hall on Thursday 21 October, as part of the final ground floor structural slab poor.
Pioneer Hall's varied history will form part of a reading nook in the library; the hall was the town's first museum but has had many uses over the years.
Naylor Love Canterbury Regional Director Graeme Earl said the last of the concrete foundations had been poured for the two main buildings.
All the main building's large timber wall panels have been stood up and beams, columns and structural steel is now being installed.
"Over the next month, people will see more of the laminated veneer lumber beams being installed as well as the construction of a cantilevered floor adjacent to Havelock Street."
He said engineered timber flooring units would be installed on top of the beams.
There are about 30 people on site each day, though that number will increase as the project progresses.
Ashburton Mayor Neil Brown said Councillors had also been discussing some of the internal design features, including the use of floor coverings made from wool grown in the district.
Work has also begun on a detailed landscaping design plan for Baring Square East, which will be revamped while the library and civic building is constructed.
"We are keeping a close eye on the whole project because of international freight and supply chain issues that might put pressure on the completion date at the end of 2022," Mayor Brown said.
Follow Us